SPOCOM Texas 2017
Written by Donald Xavier Sunday, 29 October 2017 16:29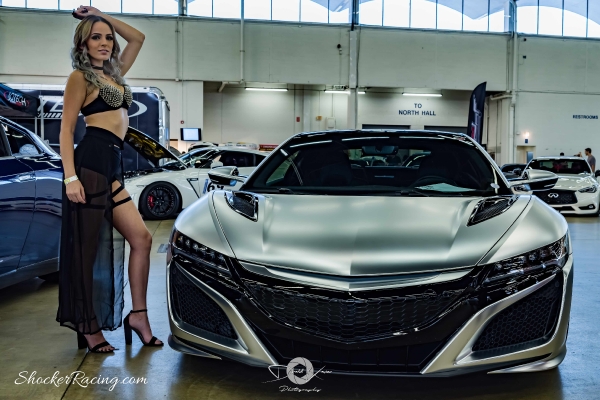 We traveled to Spocom in Dallas, Texas on October 14th and what an event it was! When you entered the Dallas Market Center, your senses were immediately assaulted, and that's a good thing. The smell of automotive cleaning products and perfume filled your nose. The sounds of the DJ drowning out conversations of car enthusiasts and the shutters of cameras. The immediate sight of beautiful models and well-built show cars made for a truly an amazing experience! Hit the link to see all of our coverage of Spocom Texas 2017: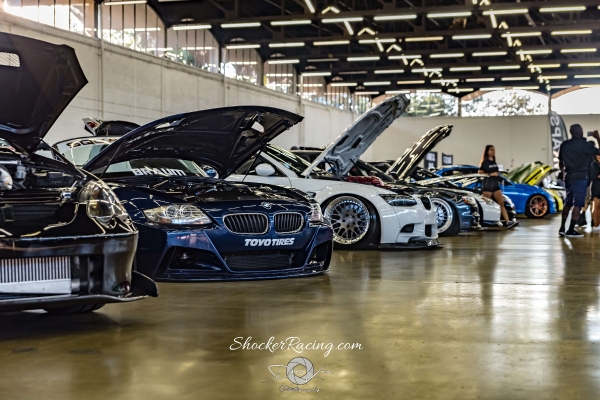 Not five minutes after arriving, our very own ShockerRacing Girl, Samantha, was pulled up on stage!  They wanted to see her strut her stuff and dance, and did she ever! Samantha was an instant hit! She was in demand so much that she hardly had time to take pictures with any of the cars! The only time we were able to even get pictures of her was in the model lounge or on stage. However, we were able to sneak a few pictures of her with this sexy Mclaren and the Acura NSX above!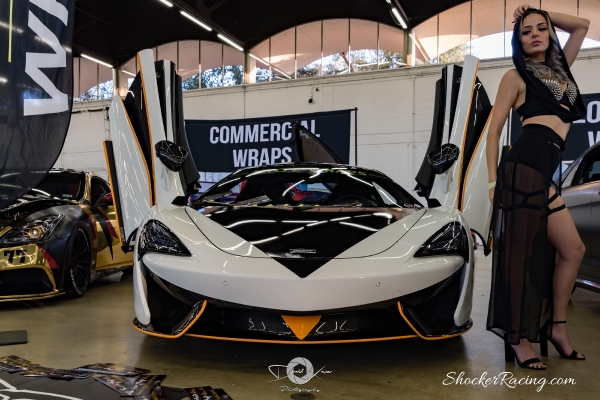 The highlight of the night was the bikini contest and it did not disappoint. Ten beautiful models had the opportunity to show off their bikinis onstage with our girl Samantha sitting as contestant number three. The crowd roared for each of their favorite models and the competition was extremely tough. There were so many amazing and talented models at Spocom Texas 2017 this year and even though Samantha may not have won the competition she is still #1 in our hearts!  We know this won't be Samantha's last bikini contest, so she will get it next time!!!

The show itself was full of Texas' hottest cars but rather small. That's in part to the extreme scrutiny these cars must undergo to be accepted to be in the show. As with all Spocom show's and other car shows of this caliber, there is a submission process that must be approved for each vehicle. The judges definitely had their work cut out for them and did a great job of choosing only the best of the best!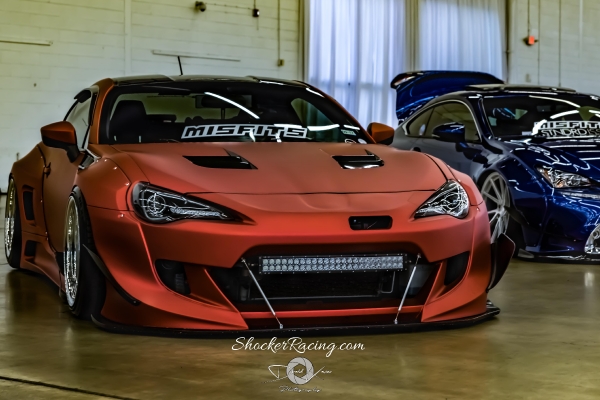 Overall, we had a great time and will definitely be coming back. Spocom is one of those shows that, if you've never been, you have to go. Not many places combine cars just as hot as the girls, and add on top of that a top notch DJ.
When asked about Spocom our girl Samantha said it was unlike any car event she's been to. "The models were all sweet and fun to hang out with, along with being around such awesome builds. This girl is absolutely going to return!" Samantha exclaimed.
Follow Samantha on her social media:
Follow Donald - Author and Photographer on social media:
Follow Spocom: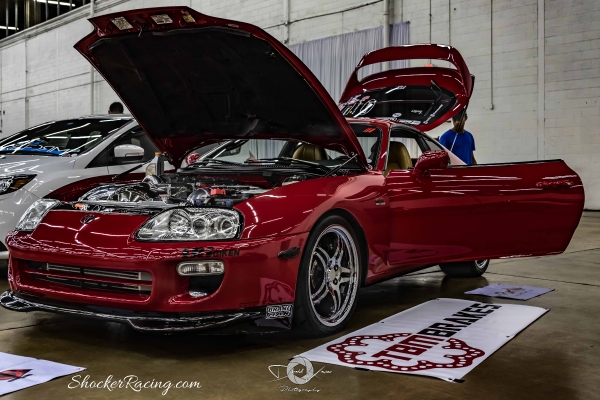 Follow ShockerRacing on our Social Media: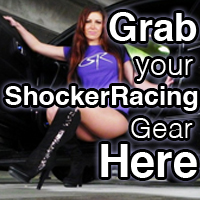 Instagram: @ShockerRacing
Twitter: @ShockerRacing1
Facebook: Facebook.com/ShockerRacing
YouTube: YouTube.com/ShockerRacing
Snapchat: @ShockerRacing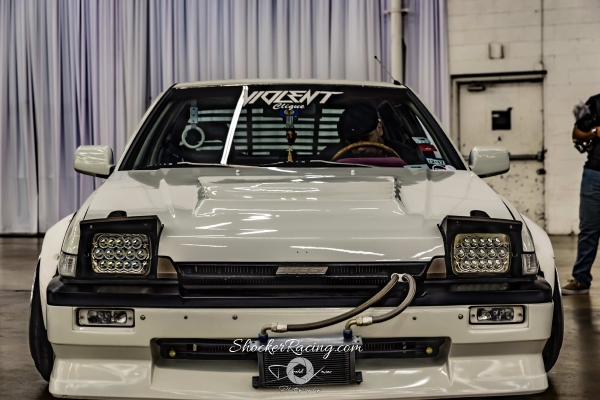 View the full photo gallery here
View the full photo gallery here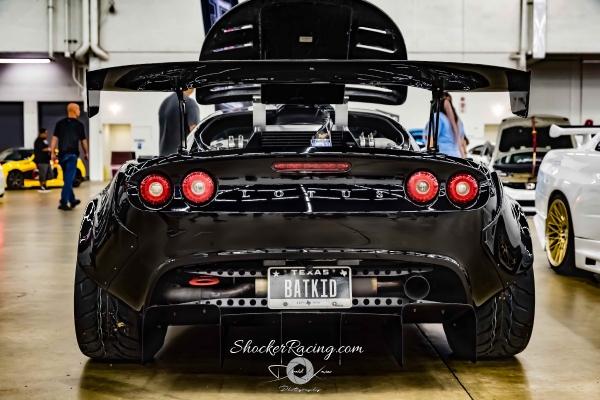 View the full photo gallery here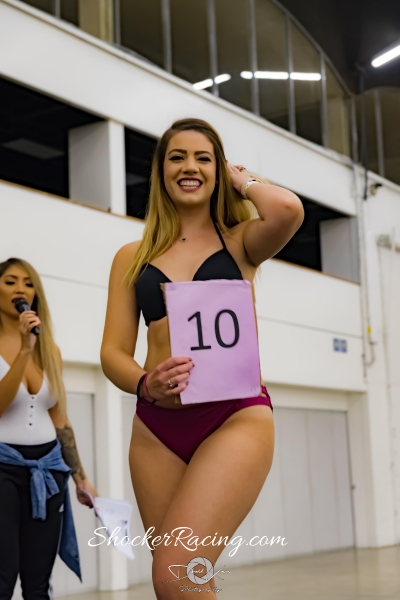 View the full photo gallery here
View the full photo gallery here
View the full photo gallery here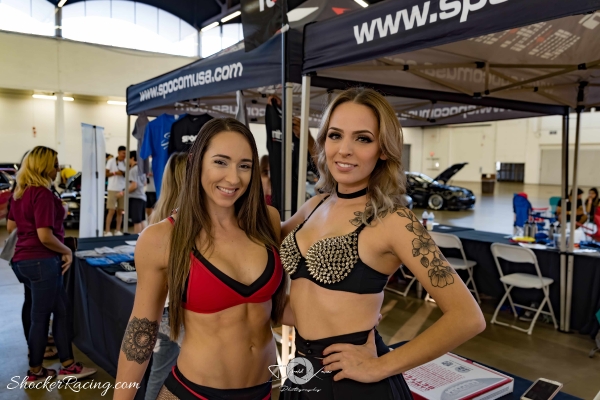 View the full photo gallery here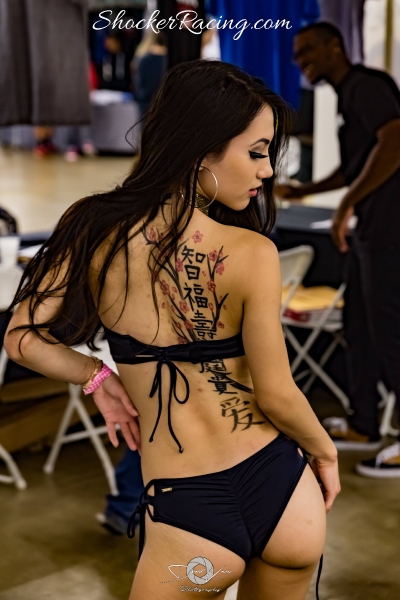 View the full photo gallery here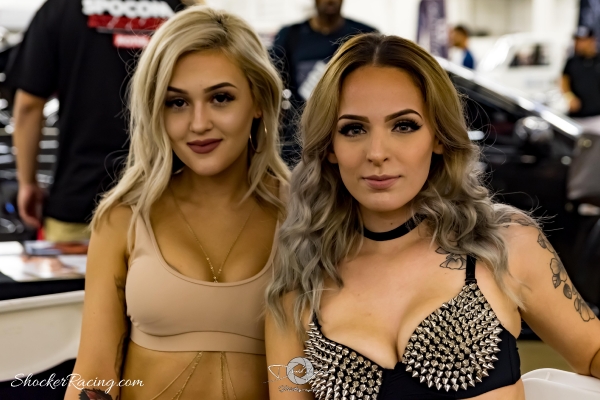 View the full photo gallery here