Motorama 2018 with Bex and JD Joyride TV
Written by Bex Russ Friday, 23 February 2018 14:52
This past weekend Shocker Racingís calendar cover model Bex Russ along with JD Joyride TV took over the popular motorsports event, Motorama in Pennsylvania. They were joined by JDís filming team and good friend Bruno from All Cars United and got some hilarious footage that you simply canít miss.
†
Hit the link to see more photos and the official VLog's: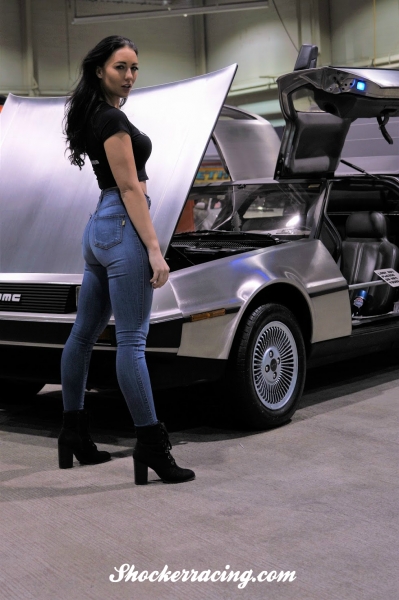 If you havenít heard of this event you are missing out. This event is so big there is no way to attend it in one day. One of the main attractions is the Arenacross. The racing is what made Motorama Events a national phenomenon. Thatís right Motorama is about racing. The entire main arena is made use of, as spectators are drawn to the nonstop edge of your seat racing action all weekend. The indoor Arenacross competitions attract racers from all over the nation as riders from the ages of 4 to 40 compete for top honors in their class. Professionals such as Travis Pastrana, John Natalie and many others have graced the Arenacross track right at Motorama.
†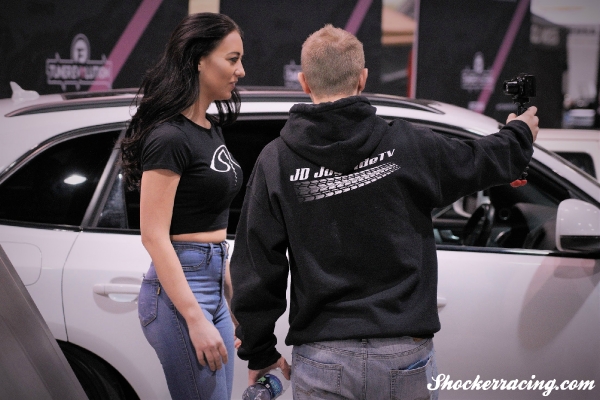 Motorama has plenty of other interesting events during the weekend as including; Go Karts, Quarter Midget, RC Demolition Derby, RC Scale Trails, RC Mud Boss, Robot Conflict, Rod Custom and Tuner Show, Speed Show, and Ms. Motorama. Bex and JD gave us a entertaining Vlog while walking around the Rod Custom & Tuner Show. They showed us hundreds of the nationís top touring show vehicles from the early 1900's to today's modern marvels; antiques, classics muscle, exotics, lead sleds, modern muscle, movie cars, rat rods, tuners and so much more in the Vlog.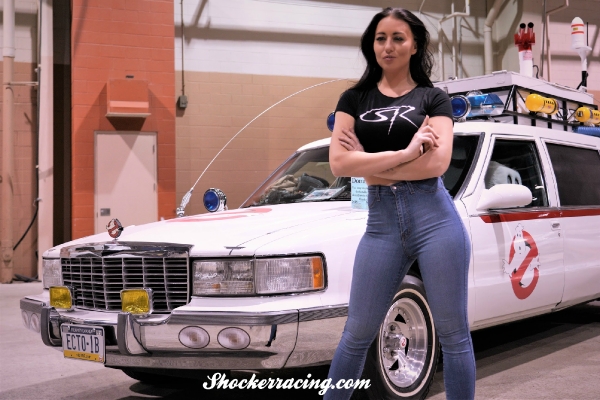 Bex did what she does best and modeled a few cars for a few fans and for JD's video. Bruno caught a few shots of Bex with his Sony a7r3 and Sony 24 to 105 mm lense. We highly recommend you check out JDís video of the hilarious day:
Check out Bex and JD at future events like Speed Trend Society, Hyperfest, Ford Nationals, Mustang Week, and American Muscle to name a few! If you are interested in the opportunities Shocker Racing has for their elite models and becoming apart of the team. Please email James at shockerracinggirls@gmail.com and tell us why you should join the team. If you would like to work with Shocker Racing in the future to help build your brand and advertise on our website email James at†shockerracinggirls@gmail.com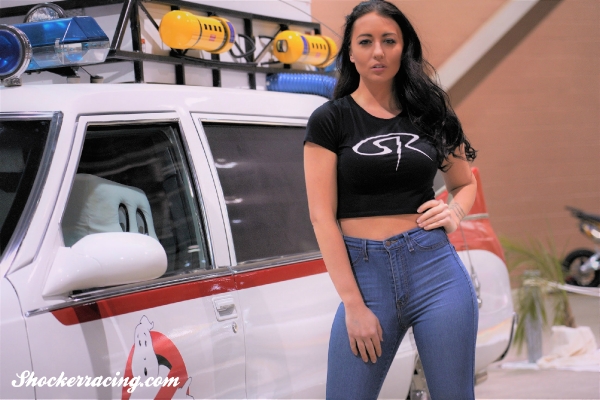 All Cars United Trolling Autorama:
†
Follow the crew here:
Bex Russ:
JD Joyride TV:
Bruno: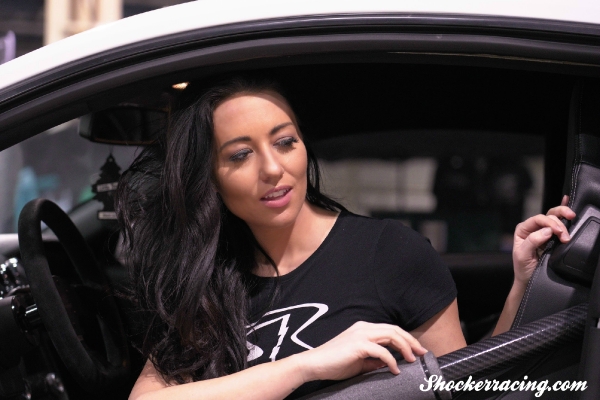 Follow ShockerRacing on our Social Media: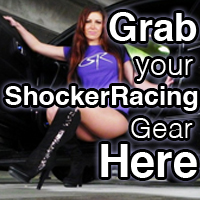 Instagram: @ShockerRacing
Twitter: @ShockerRacing1
Facebook: Facebook.com/ShockerRacing
YouTube: YouTube.com/ShockerRacing
Snapchat: @ShockerRacing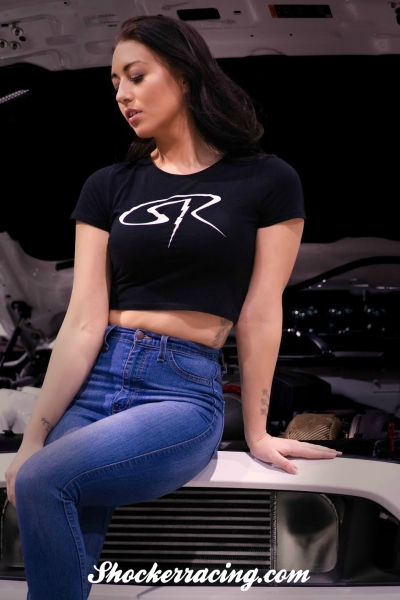 View the full photo gallery here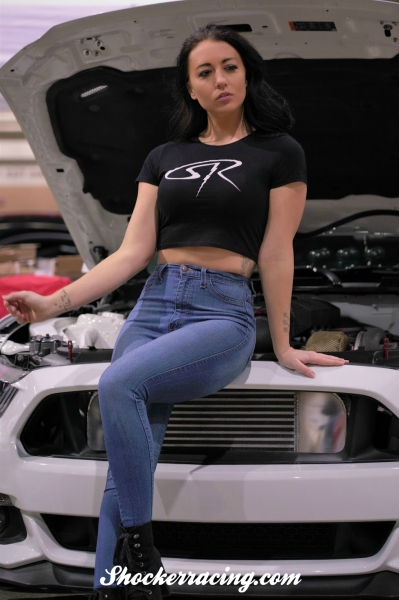 View the full photo gallery here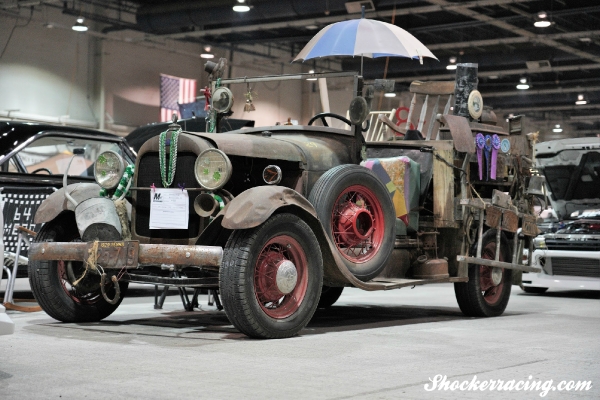 View the full photo gallery here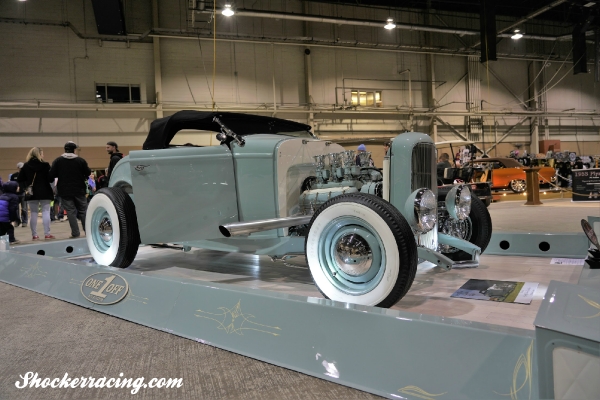 DON'T MISS - Arinn Gustin with her Mustang - Click Below: