Kassie Harner with a Mustang 4.0
Written by James Thursday, 03 September 2015 07:58
Meet Kassie Harner, 21, a 5 foot 2 inch tall Mustang enthusiast from Chattanooga, TN.  Kassie recently teamed up with Joshua Bates and Lauren Tubbs for a pair of photoshoots.  Ms. Harner busted out her ShockerRacing bootyshorts and they used Joshua's 2009 Mustang 4.0 for both shoots.  Kassie grew up around Mustangs, when we asked if her dad had Mustangs when she was growing up she said "Yes! My whole family did.  Both of my aunts and even my grandmother had Stangs.  My grandmother still currently has 2 Mustangs."  She recently shared a photo on her Instagram account as a young girl heading to school with her lunchbox, backpack and of course a Fox Body Mustang!
Ms. Harner currently owns a 2004 Ford Mustang GT 40th Anniversary.  It's a black 5 speed Stang that is currently under the weather and so is she.  We just found out that as we are writing this feature, Kassie is in the hospital with pneumonia and her Mustang is in need of a new engine.  We want to wish both Kassie and her Stang a speedy recovery.  She told us that she has already purchased a new engine for her baby and hopes to have her back up and running as soon as possible.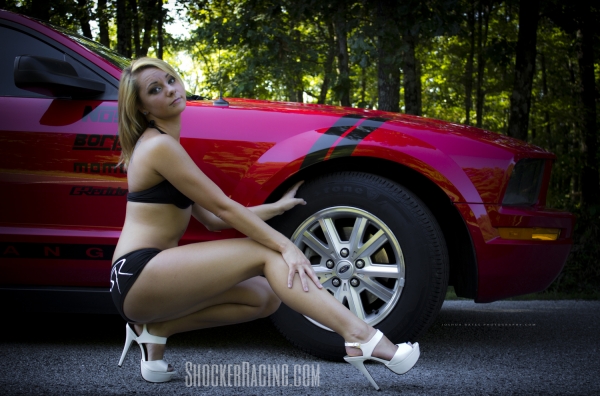 Here is the rest of the interview with Kassie:
SR: What was your first car?
Kassie: My first car was a Honda Accord.
SR: What do you currently drive?
Kassie: I have a stick shift 2004 Ford Mustang GT that currently has a bad motor.  I have already bought a new engine for it and my dad and I are going to be replacing it as soon as I feel better.
SR: What is your dream car?
Kassie: A Super Snake, let's be honest!
SR: If you could take the Super Snake and travel anywhere in the world, where would you go?
Kassie: Australia, I've always wanted to go since I was little because I loved the Crocodile Hunter!
SR: If ShockerRacing was going to pay for any mod to your car no matter what the cost, what mod would you choose?
Kassie: I would love for my car to get back up and running right now, but I would probably choose a supercharger.
SR: How did you get involved in the car scene?
Kassie: I was raised by my dad who was a big drag strip junkie.  He builds and races.  When he wasn't racing, he was always in the garage.
SR: What modeling experience do you have?
Kassie: Very little, but I am trying to make it my profession.
SR: Are you currently single?
Kassie: Yes I am.
SR: What would an ex say is your best asset?
Kassie: Dat ass.. Just kidding, I got a little booty.  He would probably say my eyes.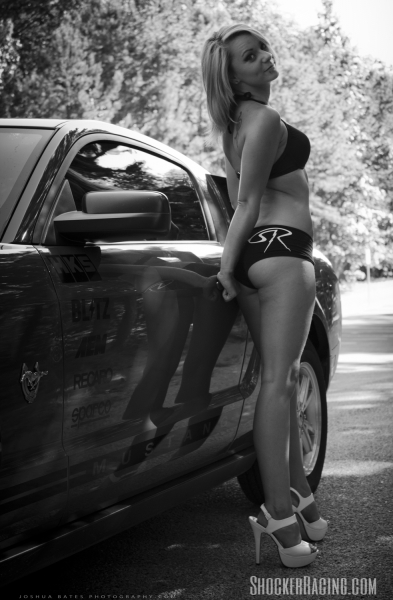 SR: What is your biggest pet peeve?
Kassie: I have a couple... idiot drivers, and gum smacking.
SR: Do you have any nicknames?
Kassie: Mainly just Kass, but a lot of people call me Casey because of the way my name is spelled.
SR: What is you favorite food.
Kassie: Buffalo Wings... YUM!
SR: Which of the Fast and Furious movies is your favorite?
Kassie: It's gotta be 7, I cried so hard every single time I saw it.
SR: Are you a Paul Walker or a Vin Diesel kind of girl?
Kassie: Paul Walker.
SR: Drag Racing or Road Racing?
Kassie: Drag Racing!
SR: Tell us two fun facts about yourself that many people don't already know.
Kassie: I am totally blind in my left eye and I have a huge pickle obsession!
SR: Leave us with your favorite quote.
Kassie: "Fall down seven times, stand up eight." It is one of my tattoos.
Be sure to check out Kassie on Social Media - IG: @inkingaayikha and Twitter: @inkingaayikha
Joshua Bates - Website: www.joshuabatesphotography.com and IG: @joshuabatesphotography
Lauren Tubbs - IG: @baerz_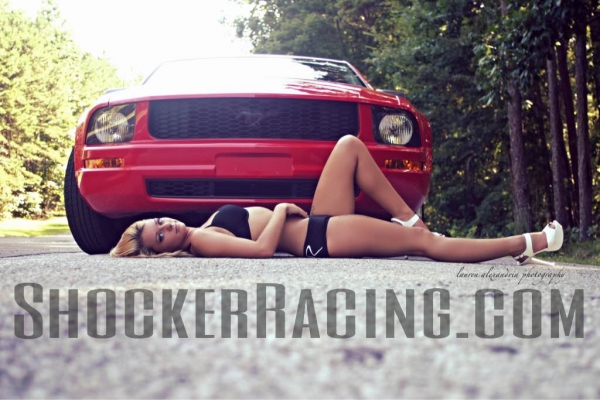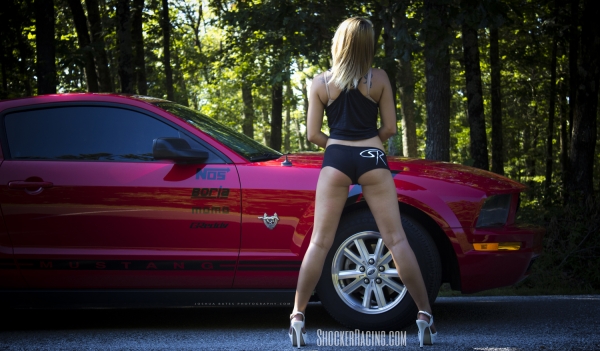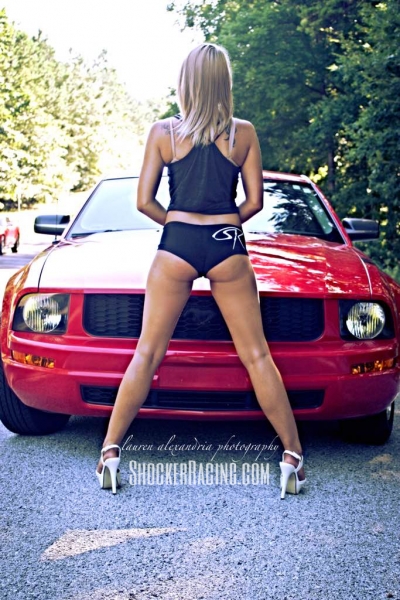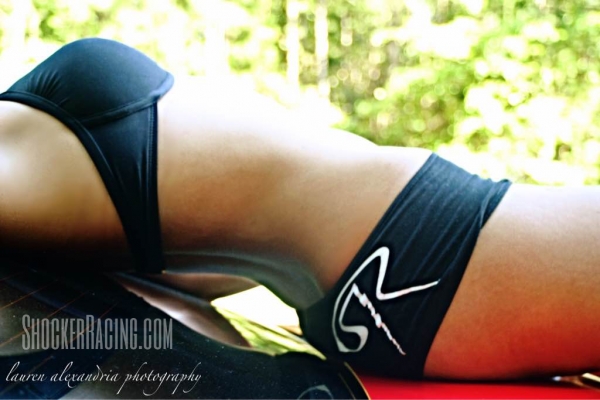 Click the photo to see our feature with Morgan Kitzmiller: