Twyla Dellinger with her S197 Mustang
Written by James Saturday, 14 November 2015 11:29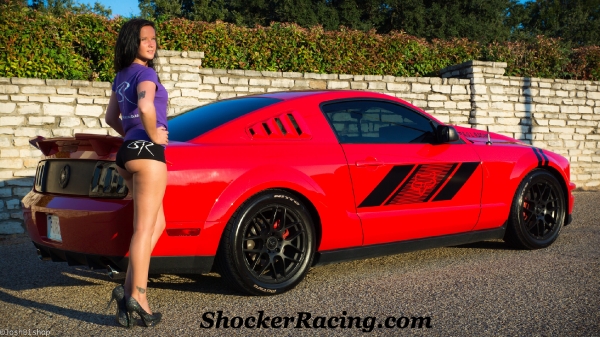 Anytime Shelby Wolf gets together with her friends we know we are in for a real treat! Last month, Shelby and good friend, Twyla Dellinger, packed up a 2008 Mustang and headed from Arkansas to Texas.  Their final destination was Gas Monkey Live in Dallas for the Texas Mustang Invasion.  Besides taking in all of the gorgeous Mustangs at the event they had plans to meet up with photographer Josh Bishop and finally get Twyla a proper photoshoot for ShockerRacing.com!
Shelby and Twyla have been friends for a couple of years and Shelby has been trying to arrange a photoshoot with the 23 year old bartender for at least a year now.  This road trip to Dallas was finally the perfect excuse to get Twyla in front of the camera with her Mustang.  This came at a great time as Twyla had just completed her custom Fox Racing graphics on her Torch Red 2008 S197 Mustang.  Her Stang is equipped with the 4.0l motor and she has added a BBK Cold Air Intake, Magnaflow Tru Dual Exhaust, 18" Rough Racing Wheels with Nitto Motivos, and a host of appearance mods.  Interestingly, Twyla tells us that she originally didn't want this Mustang.  Her favorite Mustangs are the New Edge Stangs from the early 2000's but she has grown to love this car more and more as she has customized it to her liking.
Here is the rest of the interview with Twyla Dellinger:
SR: What was your first car?
Twyla: My first car was a 2002 Chevy Monte Carlo
SR: What is your dream car?
Twyla: I love the 2013 Gotta Have It Green Mustangs with the Roush Stage 3 package.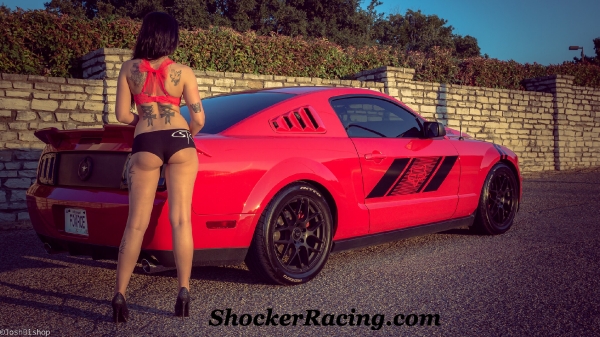 SR: If you could take your dream car anywhere in the world, where would you go?
Twyla: I would go to where my ancestors are from, Germany.
SR: If ShockerRacing was going to pay for any one mod to your car, regardless of price, what mod would you choose?
Twyla: I definitely would want a set of Kooks Longtube Headers!
SR: How did  you get involved in the car scene?
Twyla: My dad and brother have been a big influence for my interest in cars.  My brother has a supercharged split bumper Camaro and my dad has a built 1955 Studebaker Commander.  Being around all guys and having amazing friends with all kind of built Mustangs and Camaros has help my find my niche in the car scene.
SR: What is your favorite automotive event of the year?
Twyla: I love the newest one to hit the scene, which is the Texas Mustang Invasion where we met for this photoshoot. It is hosted by @Stang_Lovers.
SR: Which of the Fast and Furious Movies is your favorite?
Twyla: Fast 5 is the best!
SR: Are you a Vin Diesel or Paul Walker kind of girl?
Twyla: Vin Diesel!!!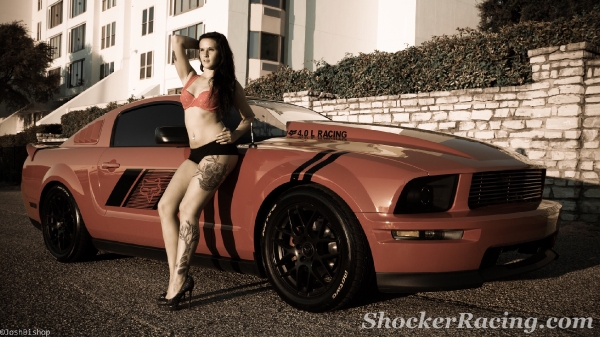 SR: What modeling experience do you have?
Twyla: I don't have very much, I honestly just like to have fun.
SR: Are you currently single?
Twyla: Yep, I am single going into my 23rd birthday!
SR: What would an ex say is your best asset?
Twyla: My ex's have always loved  my bubble butt and my long black hair.
SR: What is your biggest pet peeve?
Twyla: My biggest pet people is people not being organized.
SR: Do you have any nicknames?
Twyla: A lot of people call me Twy...which I hate!
SR: What's your favorite food?
Twyla: Japanese is my favorite.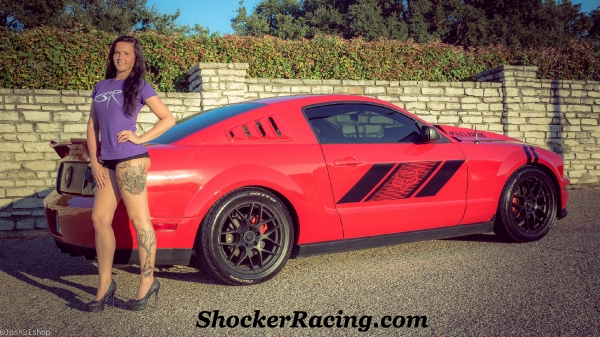 SR: Tell us something we don't already know about you.
Twyla: Besides Mustangs, I love football.  I am a huge Dallas Cowboys fan and always manage to get kicked out of bars every season because I get too loud during the games.
SR: Leave us with your favorite quote.
Twyla: There is only one you, so do you.  If people don't talk about you, that's the problem.

View Twyla's full gallery here
Be sure to check out Twyla on instagram: @TwylasSixxStacey
Also, be sure to check out the photographer, Josh Bishop: @WXBishop
Here are a few pics of Twyla with Shelby and Rick Allison's Mustang: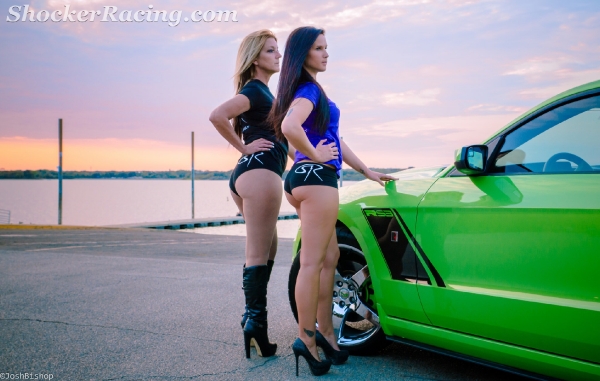 View the full gallery of Shelby and Twyla here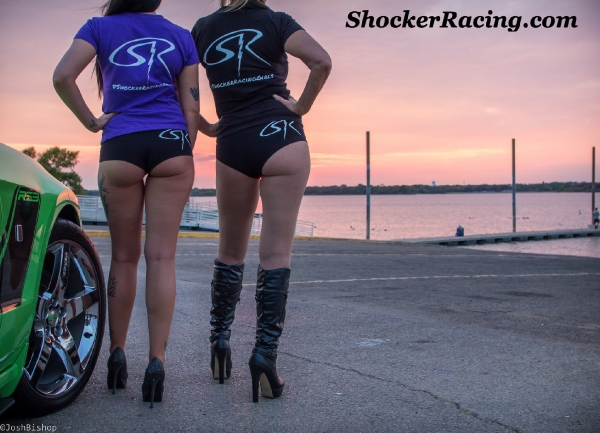 View the full gallery of Shelby and Twyla here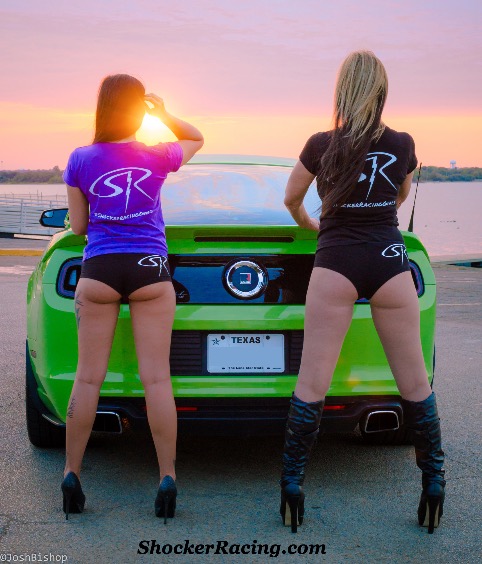 Here are more pics of Twyla Dellinger with @Sinister3.7's Mustang: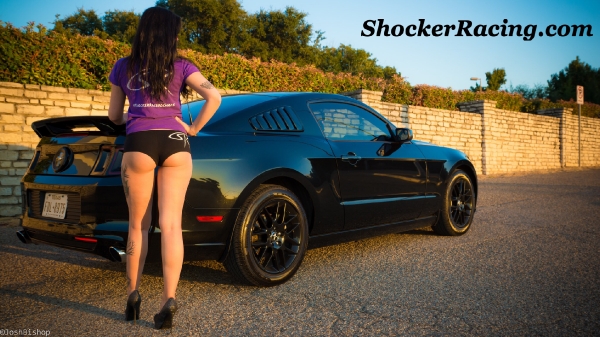 View Twyla's full gallery here
View Twyla's full gallery here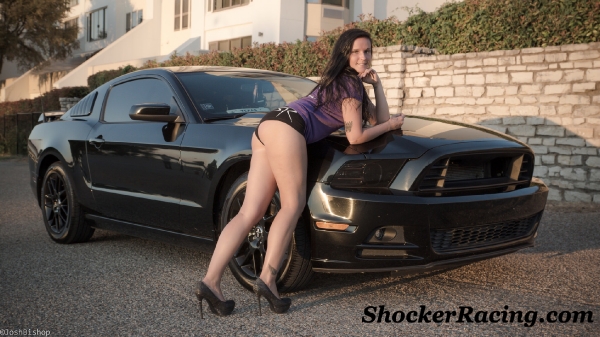 Click the photo below to read Kristen Benavides' inspirational story: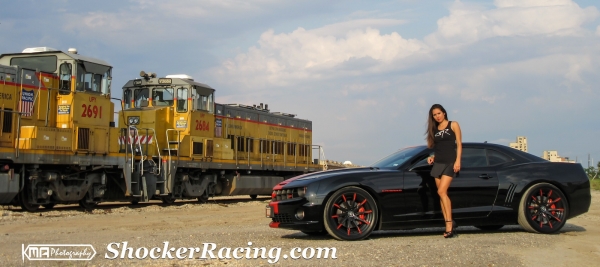 Order your 2016 ShockerRacingGirls Wall Calendar Featuring Twyla here: