It's a Jeep thing... Bex Russ and her Bootyshorts
Written by James Wednesday, 22 June 2016 17:45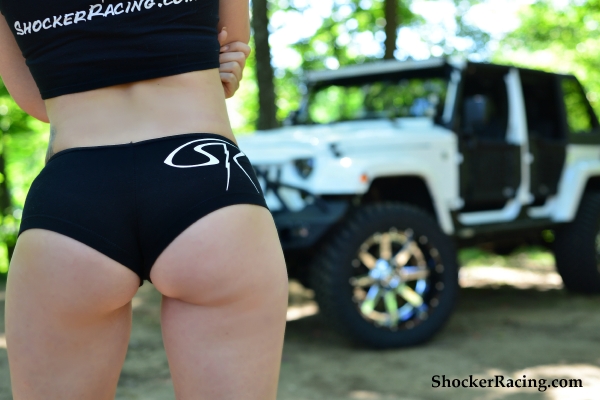 This isn't the first time we have seen Bex Russ modeling with a Jeep.  In fact, her first set of photos she sent to ShockerRacing featured her with a Jeep.  However, this is the first time Bex has donned a pair of the famous ShockerRacing bootyshorts.  Apparently, Ms. Russ has been holding out on us but it was worth the wait! Hit the link to see her modeling with a pair of Jeeps built by Extreme Custom Collision.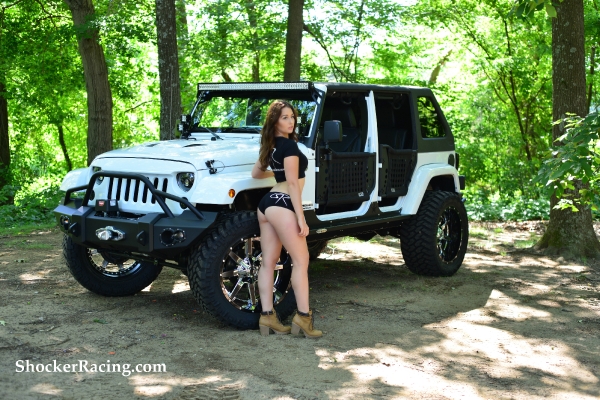 The crew at Extreme Custom Collision has been preparing this pair of custom Jeeps over the past month to get them ready for some summer tours.  Bex tells us that all the details on the Jeeps has been custom finished by the guys at ECC even down to the leather seats.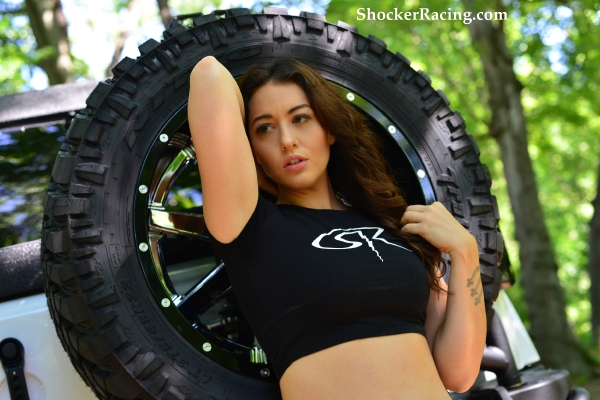 Good Luck Stef Photography met with Bex Russ in Woodbridge. VA at Extreme Custom Collision and they headed into the woods located behind the shop.  This made for the perfect setting for this shoot and allowed them to show off the Jeeps in their natural habitat.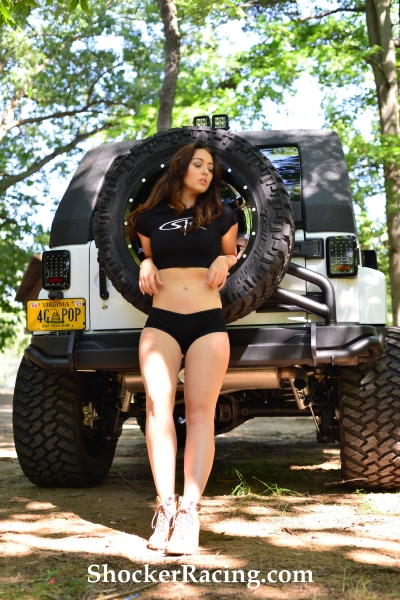 Check out Bex Russ on Social Media- FB: Facebook.com/BexRussModel IG: @BJAM1934 Twitter: @BJAM1934 Snapchat: @GetYourBex
Extreme Custom Collision on Social Media - FB: Facebook.com/ExtremeCustomCollision & IG: @ExtremeCustomCollision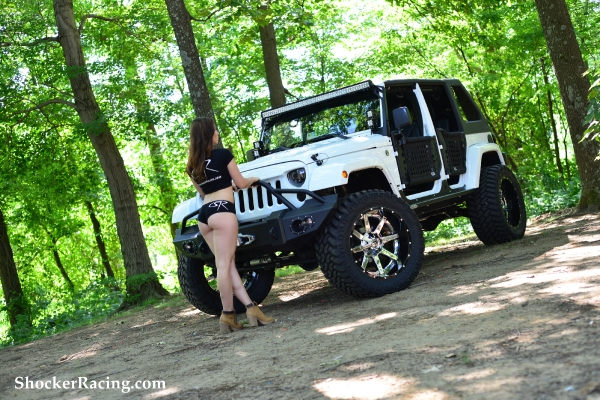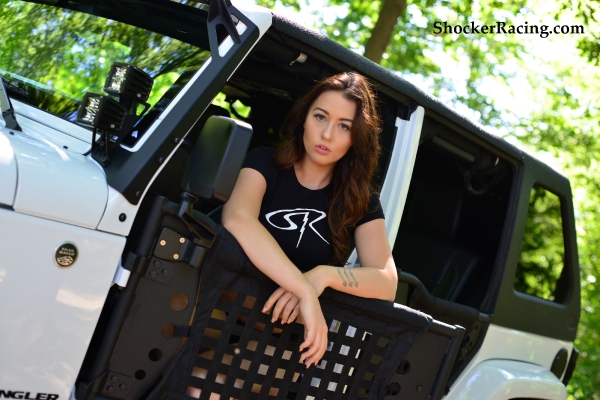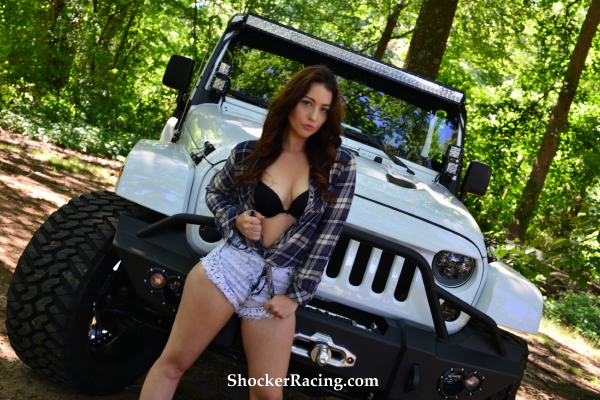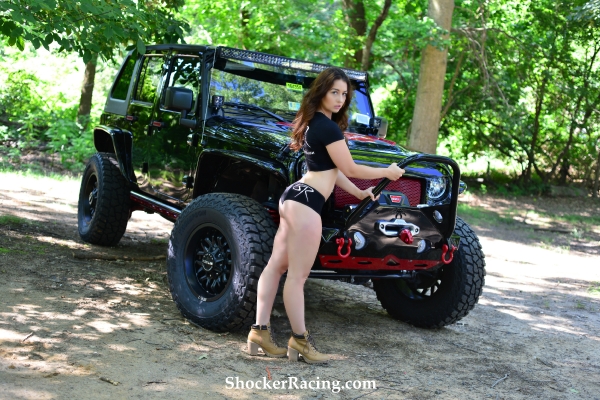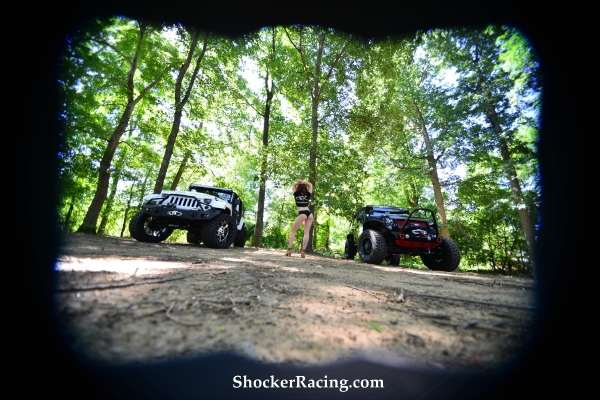 Check out Bex Russ' Previous Features by clicking the pics below:
Bex Russ' First ShockerRacingGirls Feature: