'Merica - Models and Mustangs in Michigan
Written by James Wednesday, 29 June 2016 19:24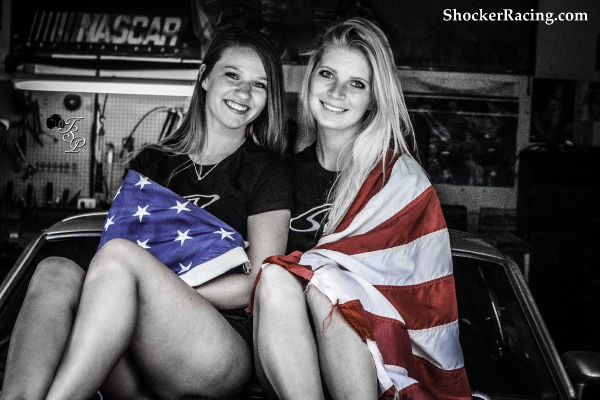 "How do you feel about photos with the American flag?" Tyler Sorget messaged us last week as he was editing the pics from this shoot.  We knew that Tyler was shooting a pair of models in Michigan with his 1969 Ford Mustang Mach 1, and couldn't think of anything more "Merica" as we are preparing to celebrate America's Independence.  Tyler invited models and friends, Nicole and Morgan out to shoot with his Stang.  The weather wasn't cooperating on the day of the shoot and it forced them to shoot in Tyler's shop.
It was unfortunate that the weather did not cooperate for their planned shoot, but there is something nostalgic about this whole series of photos that took place in Tyler's shop.  Tyler's father owned this 1969 Mach 1 for 26 years before passing it along to Tyler.  Back in 2010, Tyler and his father completed the entire restoration in this shop in northern Michigan.  He tells us "Some of my favorite memories growing up are either out in the shop, or riding around in the Mach 1 with my dad."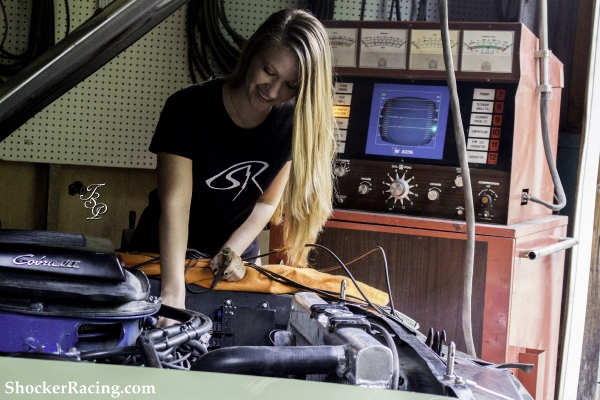 Tyler also took the opportunity to snap some pics of Nicole and Morgan with his 1990 Fox body Mustang GT.  Mustangs are obviously in his blood, and Tyler mentioned that at one point his father and uncle owned 28 Stangs between the two of them!  Having the opportunity to feature a pair of Mustangs and a pair of beautiful models from the birthplace of Ford Motor Company on 4th of July weekend could not have been better timed! Be sure to give Tyler a follow on Instagram @TySorget and on Facebook.com/TylerSorgetPhotography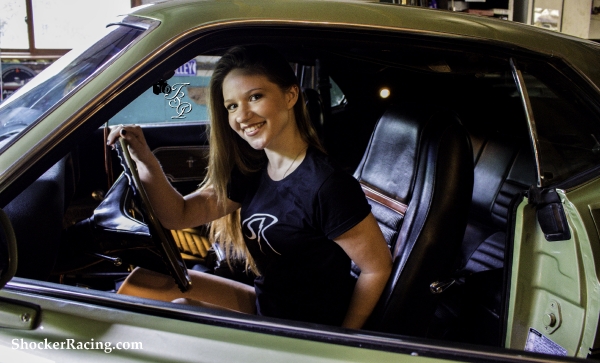 Now on to the models! First up we have 20 year old, Nicole.  Nicole currently works as a nanny while working on her degree from Central Michigan University.  She is majoring in Elementary Education with a Major in Mathematics.  Be sure to follow Nicole on Instagram: @Nicole.Bannasch and see below for the rest of her interview: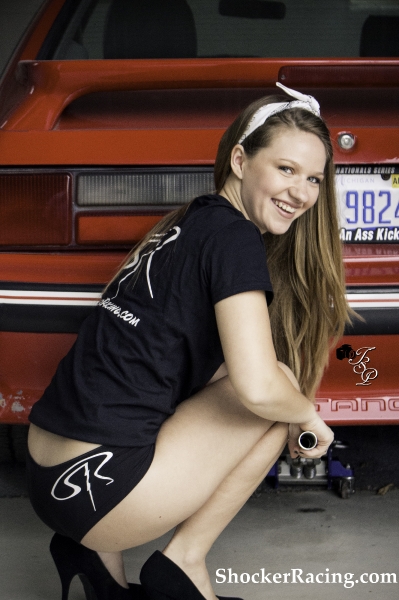 SR: What do you currently drive?
Nicole: I have a Tan 2008 Chevy Impala.
SR: What was your first car you ever had?
Nicole: It was a 1998 Purple Dodge Stratus!
SR: What is your dream car?
Nicole: A 2016 Ford Mustang Shelby GT350R, I would want the deep Red or Maroon color.
SR: If you could take your dream car and go anywhere in the world, where would you go?
Nicole: I would go to Brazil. The main reason I would go there is to see my best friend. She was a foreign exchange student at my high school and we still stay in touch to this day. I would love to be able to see her and the way she lives. Also, in my opinion, Brazil is a beautiful area and I would love to see it for myself.

SR: How did you get involved in the car scene?
Nicole: My family friend, Tyler.  Our friendship started with our parents, they were friends in high school and it branched out to us.  Tyler got involved with photography and saw some opportunities arising. He then asked me to do some modeling for fun with his '69 Mustang.  This soon got us published in magazines and more popular across the board.  If it wasn't for him I don't believe I would be in this position.  So huge thanks to Tyler!
SR: What modeling experience do you have?
Nicole: Various photoshoots with Tyler Sorget Photography.  I was included in the Mustang issue of Top Floor Magazine.  Also, I have done multiple relaxed photoshoots with Tyler that have become popular on social media.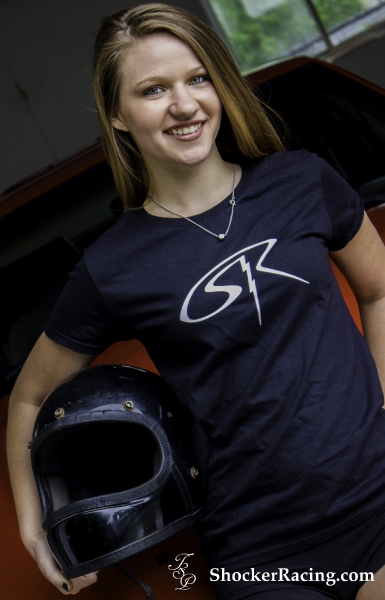 SR: Are you single?
Nicole: Yes, I am!
SR: What would an Ex say is your best asset?
Nicole: My kind heartedness and putting others before myself.
SR: What is your biggest pet peeve?
Nicole: When people put themselves down.
SR: Tell us two fun facts about you that most people don't already know.
Nicole:  I have been dancing for 18 years of my life and am currently still doing so. The types of dance include tap, jazz, ballet, modern, pointe, and competitive dance. I am currently in a dance show called "Humanity" Produced by Tyler Bradley that is currently traveling my area.
And number two, I currently have 4 tattoos and plan to get more in the future. One is a heart that has an infinity sign. It was my first one that I got with my mother. She also got an infinity sign to show our forever bond.  The next are the words, "Be the Change" To me, this symbolizes my future of teaching. One day I hope to be able to change the lives of children and in return, make the world a better place. Finally, my last two go together. One is a sun and the other is a crescent moon with a star. These stand for the quote "Live by the Sun, Love by the Moon" To me, this means to always live life to the fullest. Make time for yourself, but also for others.
SR: Leave us with your favorite quote.
Nicole: "Be the change you with to see in the world." - Ghandi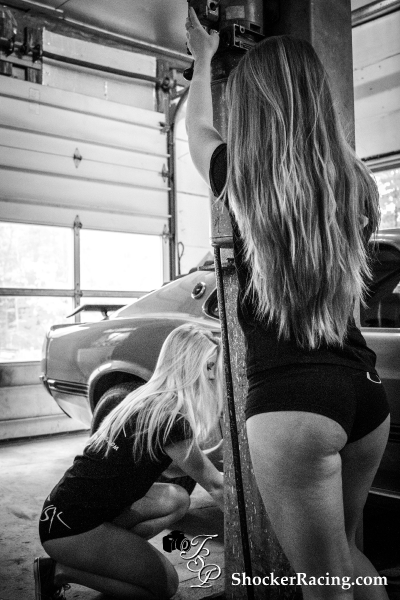 Next up we have the bleached blonde, Morgan.  21 year old, Morgan tells ShockerRacing she is not really that into cars.  Morgan currently drives an Audi A4 3.0 Quattro that is stock and she is perfectly fine with that.  "My dream car is a 1960 Ford Thunderbird, light blue with white or tan interior." says Morgan.   She would love to take her dream car and drive down the west coast in to Mexico.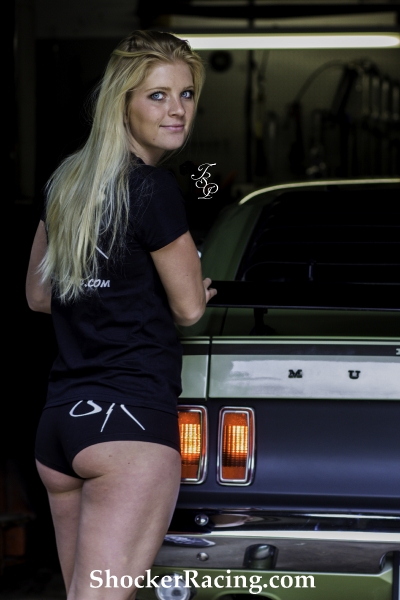 Morgan is fairly new to modeling and this was her first time ever shooting with an automotive theme.  We asked Morgan to tell us something about herself that a lot of people don't already know... "I like rocks and crystals and geology. My dream is to travel to Iceland and scuba dive between the continental plates." replied Morgan.
She left us with her favorite quote - "The world is a book and those who do not travel read only one page." Saint Augustine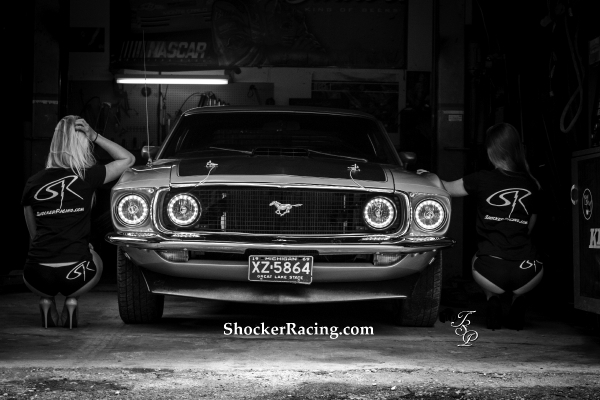 Happy 4th of July!!!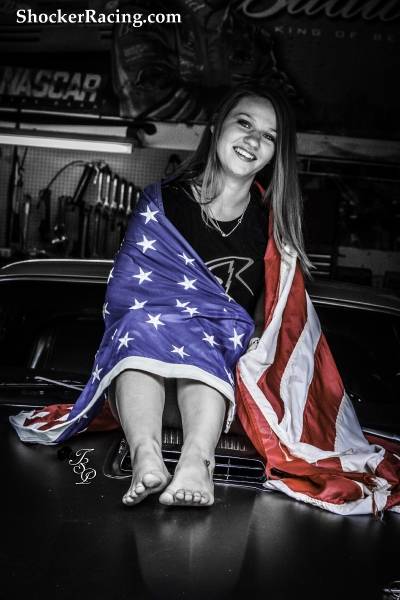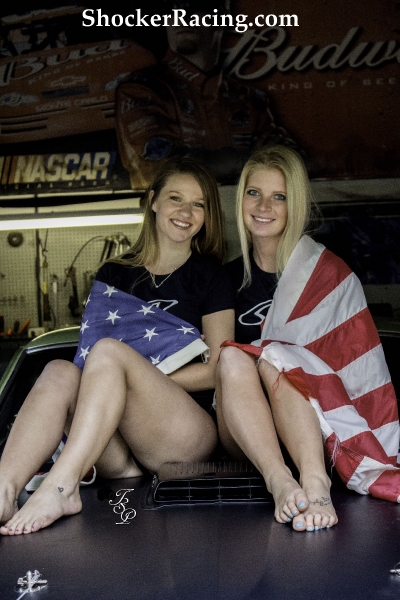 View the full photo gallery here
View the full photo gallery here
View the full photo gallery here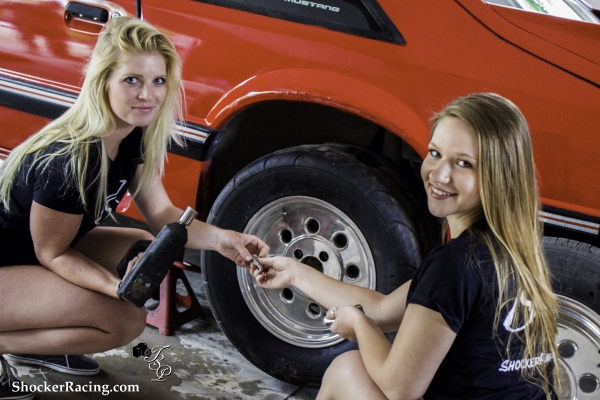 View the full photo gallery here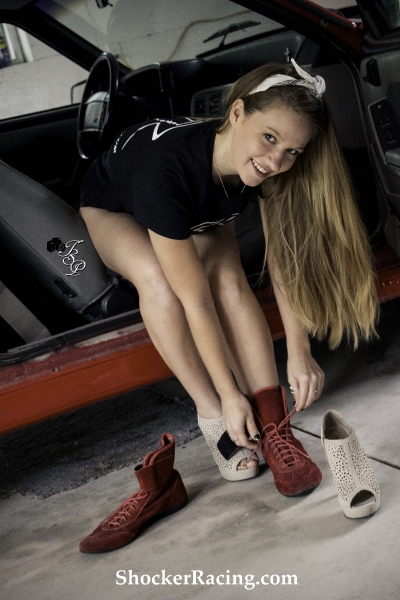 View the full photo gallery here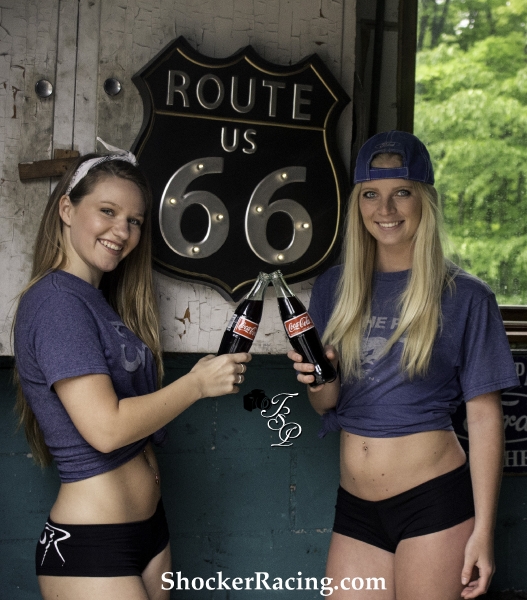 View the full photo gallery here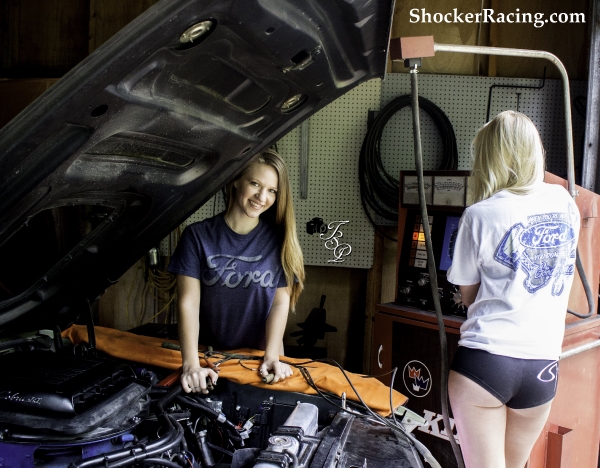 View the full photo gallery here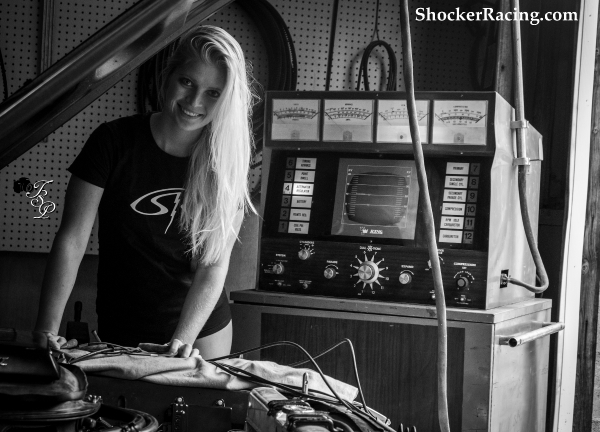 View the full photo gallery here
View the full photo gallery here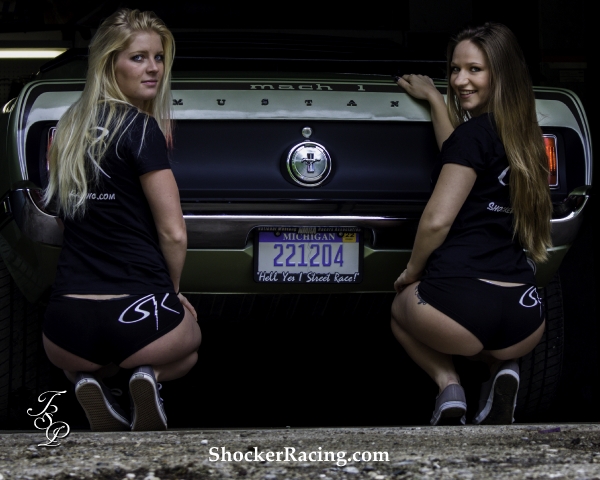 View the full photo gallery here
View the full photo gallery here
View the full photo gallery here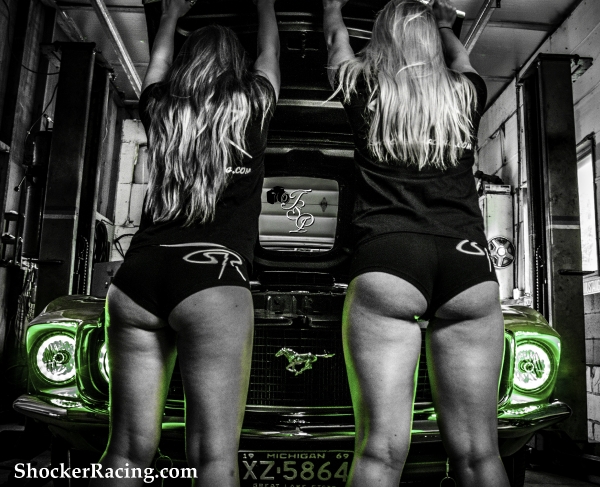 Check out our feature with Bex Russ and a pair of Jeeps by clicking the photo below: