Mustang Week 2016 Coverage by Bex Russ
Written by Bex Russ Tuesday, 26 July 2016 10:38
Mustang Week is one of the year's most anticipated events.  Located in Myrtle Beach, South Carolina the event has become popular among Mustang owners, fans, and car enthusiasts in general. This year a few of our favorite models attended the event. Thanks to Verde Custom Wheels for a sick back drop, our girls Alex Owen, Bex Russ, and Morgan Kitzmiller got a killer photoshoot by Jordan Marrow to share.
Mustang Week is not merely a car show. If you attend all the scheduled events, you will see that Mustang Week is an "experience" that can be rivaled by no other weekend show. The week was created to be a celebration!  Where you can combine a beach vacation with all kinds of driving events and shows. "Mustang week is a vacation I look forward to all winter. I had a great time seeing friends from all over that I don't get to see very often. Also, meeting a lot of new people. Most of all, being surrounded by some amazing cars. Unlike other shows that only last a day, Mustang Week has a lot of opportunities to get to know the people behind the cars. Plus anything that involves the beach and Mustangs is a vacation for me." says Alex.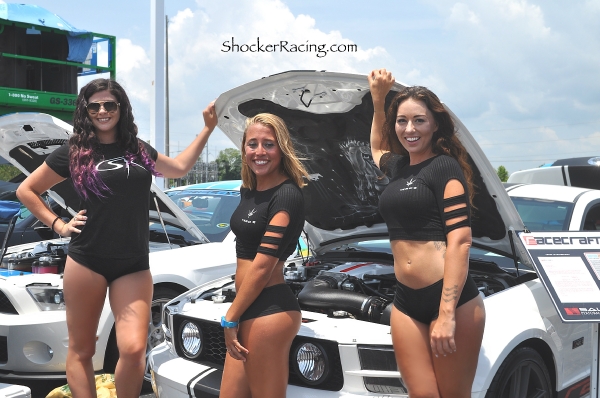 In less than 24 hours, the 13th Annual Mustang Week car show was sold out of spots to show off everyone's rides. People from all over the country flooded the beach town with their louder than life motors, including first time guest Morgan Kitzmiller. "My first year at Mustang Week lived up to everything I imagined and hoped for, especially meeting and modeling with Bex and Alex. i also enjoyed hanging out with Verde" exclaimed Morgan.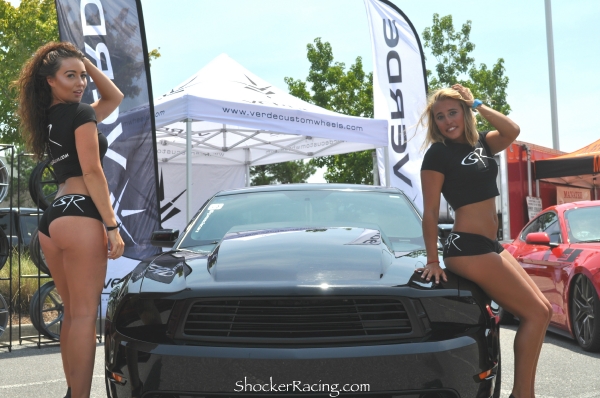 Verde's booth had no idea the popularity they would receive at the car show this past weekend when hiring Bex for the event. "It was so surreal meeting so many fans. I couldn't stop smiling. I'm thankful to have had this experience with Alex and Morgan. We chat so much on social media. It was really cool to hang out in person and meet new fans together." said Bex.
Car owners at the Verde booth, Kyle Thomas, Chris Tinsley, and Mario seemed to be very happy with our Shocker Racing models. You can check out behind the scenes pictures on their Instagram pages: @s550_chris, @sicklow5oh, @code_red_s550 as well as Verde Custom Wheels social media: IG - @verdecustomwheels Website - www.verdecustomwheels.com Facebook - www.facebook.com/verdecustomwheels.
Also, be sure to follow the photographer, Jordan Marrow, on Instagram: @JordanMarrrow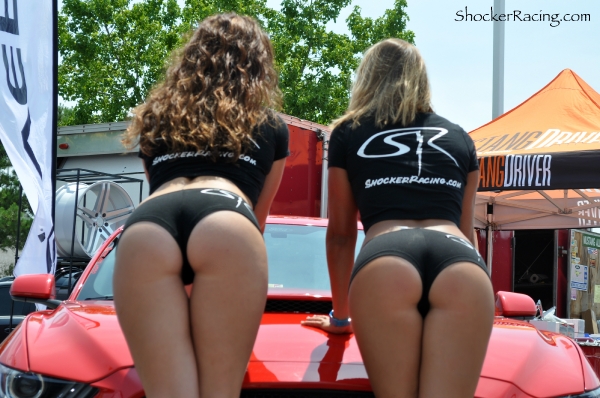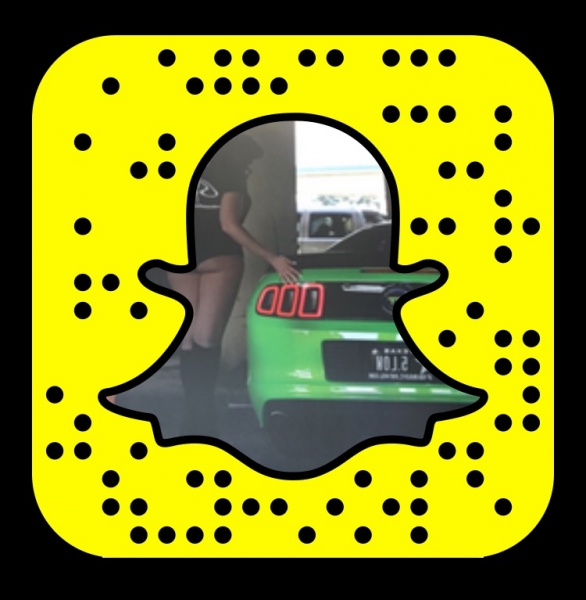 Other Shocker Racing models who attended the event were Megan Lyda, Tyler Paige, and Kassie Harner. As well as Stephani Walker from Chromalusion Photography. Some of these girls even took over our Snapchat: @ShockerRacing Stay tuned for another Mustang Week feature from Chromalusion Photography coming soon.  The girls have already made plans to meet up at the next event at American Muscle. We can't wait to see what they have in store for us then!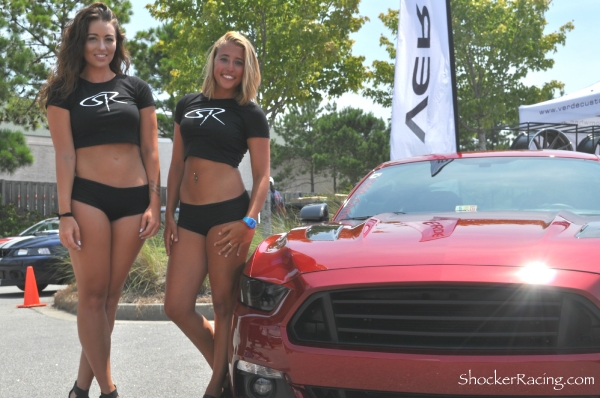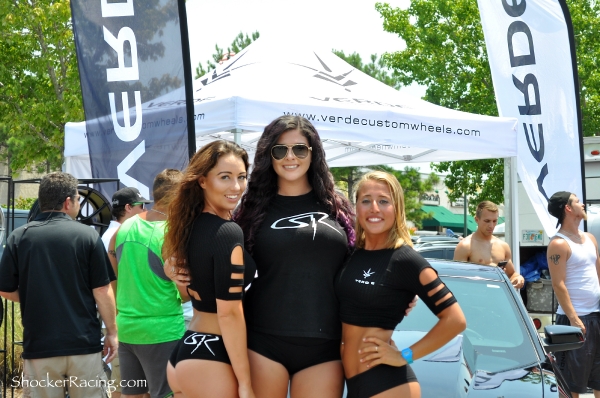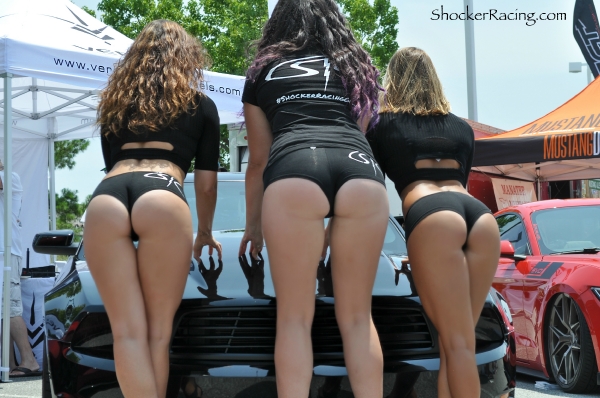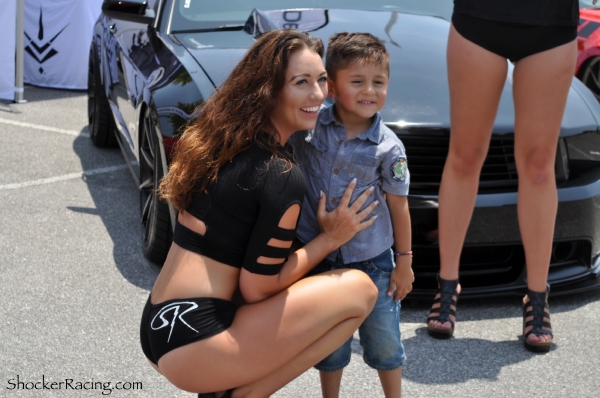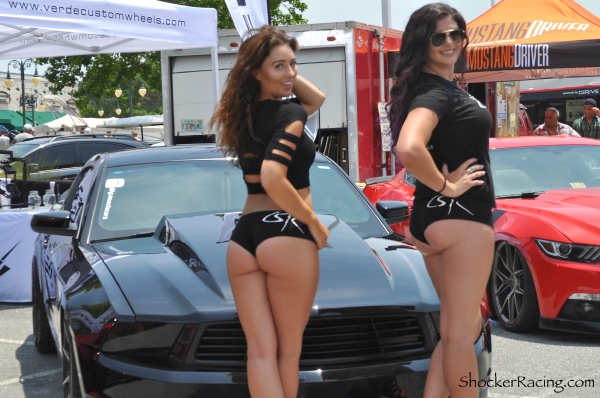 Subscribe to the ShockerRacing YouTube Page: