Mrs. Cassie Marshall
Written by James Thursday, 27 April 2017 17:30
Page 1 of 3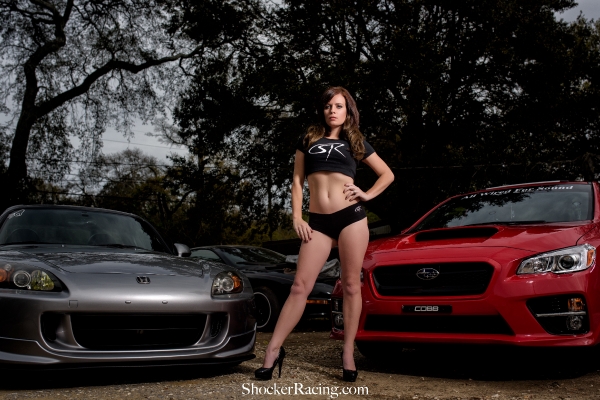 When I started featuring women with cars over 10 years ago, it began as something I just thought was fun because it gave me the opportunity to feature two things I love.  In the beginning, it was just about seeing beautiful women posing with gorgeous cars.  Over the years, it has become so much more than that.  I am lucky enough to meet so many strong women who happen to share my same passion for cars, and really get to know each of the ShockerRacingGirls like family.  I get a glimpse into each of the girls amazing stories that have molded them into the women they have become and our latest girl, Mrs. Cassie Marshall, is no different.  As of this February, Cassie has gone into remission from Leukemia for the second time.  She also fought a battle with Leukemia for 5 years before her 18th birthday.  "On my 18th birthday I wanted to do something to show my beauty in my struggle and strength to show other girls that may have went through the same thing to always chase their dreams and never give up.  I went to a casting call for a local agency, which to my surprise I was signed that day," Cassie tells us.

The 34 year old Florida resident has had experience in fashion, automotive, promo, lingerie and bikini modeling and has appeared in multiple publications in the U.S. and internationally.  Mrs. Cassie has even had the opportunity to do some acting.  Cassie's passion for cars and the automotive scene began early on when her brothers would race at different events in California.  "Hot Import Nights is my favorite automotive event of the year," says Cassie, "and I have been lucky enough to work with HIN."
For the first of 3 photoshoots Cassie shot with photographer, David Hall.  Cassie and David have worked together frequently for various projects since she has lived in Florida.  They headed to Messengers Hot Rod and Repair Shop and met up with Randy Ly with his 2006 Honda S2000 and Patrick Walker with his 2017 Subaru WRX.  While they were at Messengers they also took the opportunity to snag some shots with some of the Hot Rods.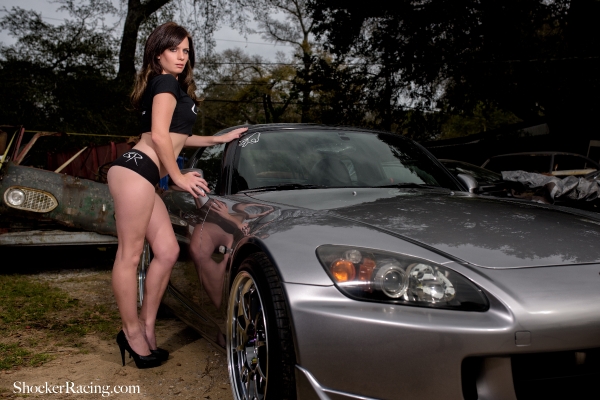 Click here to see the full shoot by David Hall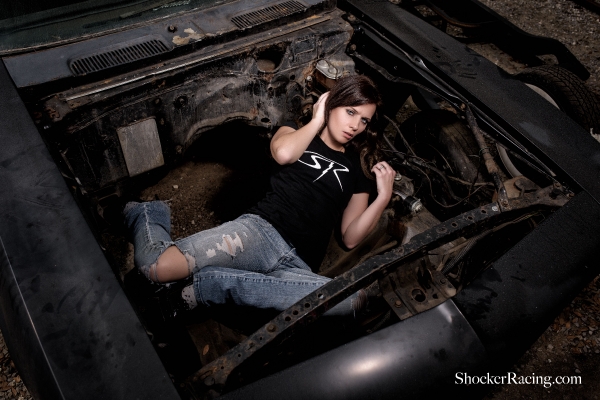 Click here to see the full shoot by David Hall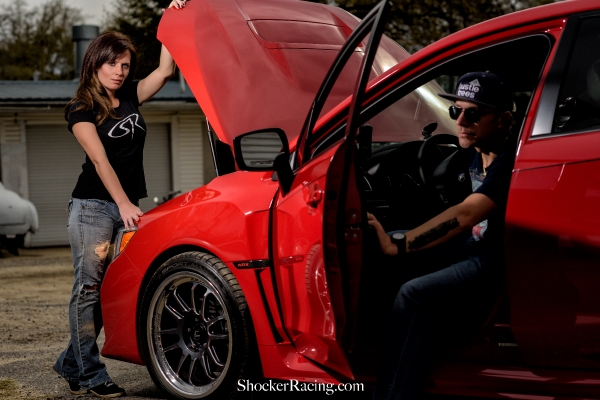 Hit the next page to see Mrs. Cassie Marshall's photoshoot with Jon Hauge