Bianca Thomas - Saturday Shorty Feature
Written by James Saturday, 02 December 2017 11:08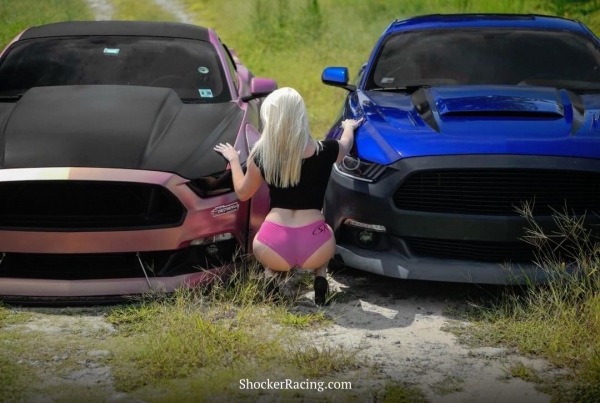 Good things come in three's... Shocker Racing Model, Bianca Thomas brings three times the heat with this Saturday Shorty feature. This also happens to be the third time we have been lucky enough to feature Bianca!  Our girl met up with three different photographers and car owners at three separate locations to show off these amazing cars including multiple Mustangs and a C7 Z06 Corvette.
Hit the link below and tell us which is your favorite….

In the beginning of the summer, Bianca met up with Corvette owner Nazmul and they shot in Greensboro, NC at a private parking garage.  This was the perfect backdrop for Bianca to do her thing with the C7 Z06. "This car was absolutely stunning. I really enjoyed posing with this car." Bianca tells us. The C7 Z06 Corvette 3LZ has a 8speed auto and AFE intake. Bianca dressed up perfectly for this shoot in a stunning black dress.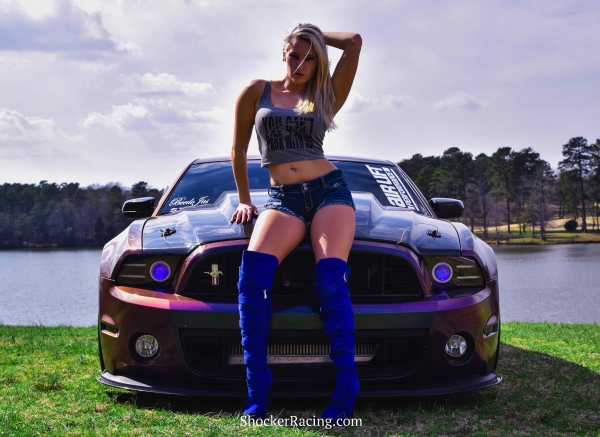 Bianca also met up with well known car owner and photographer Beedo and his 2013 Ford Mustang V6; 500+ at 10lb a boost. His modifications and sponsors are dipped by 'Dip Your Car', Legacy 20"x10.5 all around Rosso Wheels, carbon fiber GT500 spoiler Cowl hood 4", GT500 Front End, airbag system from Air Performance, Borla Atak Exhaust, BBK long tube headers, Procharger P1-SC1 stage 2, aluminum One Peace driveshaft, 3.55 gears, Off Road X-Pipes, GT500 break system, Braumracing seats, custom headlights, and APR performance front splitter. Beedo and Bianca have worked together before but this time they used the lake in High Point, NC as a backdrop.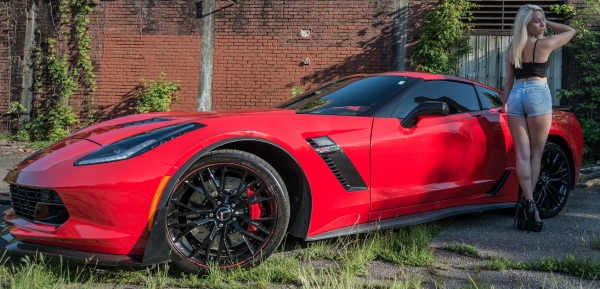 Bianca also showed off her purple Shocker Racing Booty Shorts in an open grass land space in Myrtle Beach during Mustang Week. "I really wanted to do something different and we made it happen." Bianca worked with photographer Devilish and car owners @realwilder94 and @projectspyder to get you some great images. @realwilder's 2015 Mustang has modifications like Airlift Duraflex wide body, Custom rear ducktail, MAPerformance intercooler, Blaque Dimond Wheels 20x10 and 20x13.5, Custom airdrop/plastidip color, Cerivini Cowl hood.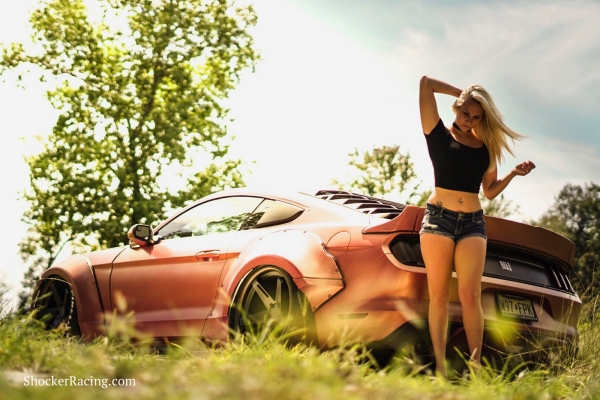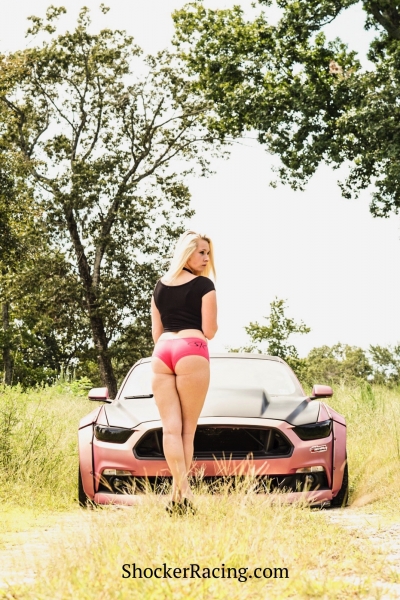 We are so excited to share these images with you. If you loved these images be sure to give everyone a follow here…
Model:
Bianca Thomas
Car Owners/ Photographers:
Corvette: @adventuresoftven

2013 Mustang: @beedojas
2015 Mustang: @realwilder94

2016 Mustang GT: @project_spyder
Photographer: @devilish_4.0 and @vas_media_
Follow ShockerRacing on our Social Media: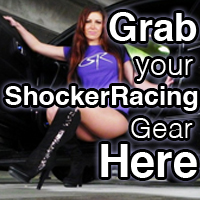 Instagram: @ShockerRacing
Twitter: @ShockerRacing1
Facebook: Facebook.com/ShockerRacing
YouTube: YouTube.com/ShockerRacing
Snapchat: @ShockerRacing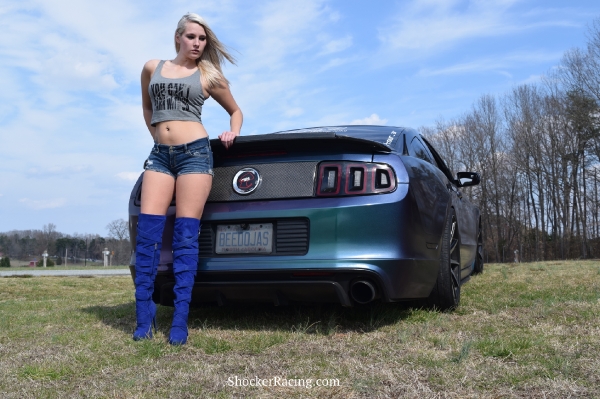 View Bianca's full photo gallery here
View Bianca's full photo gallery here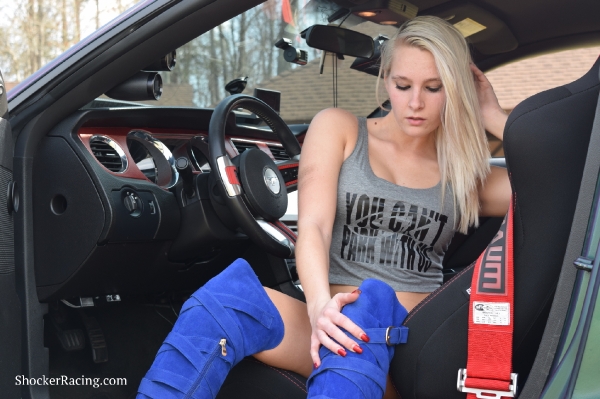 View Bianca's full photo gallery here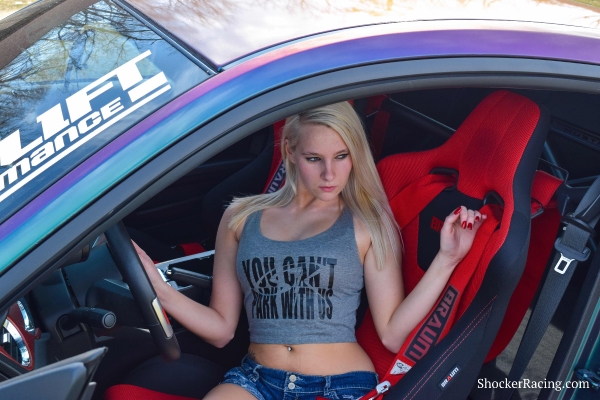 DON'T MISS - Brianna with her Jeep Wrangler Willys - Click Below: