Angie Reed Has a Need for Speed
Written by Bex Russ Tuesday, 12 December 2017 19:02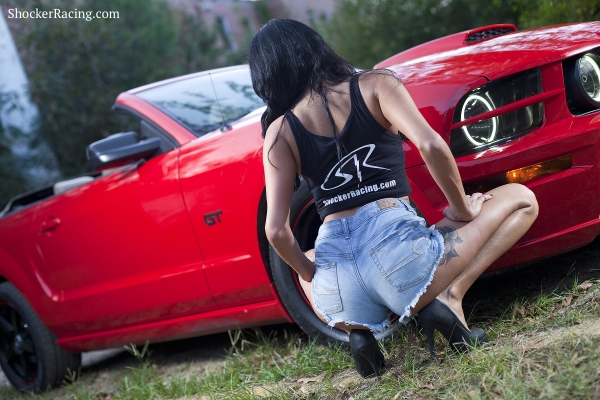 Welcome our newest model, Angie Reed from Tuscaloosa, AL. Angie got started in the car industry at a young age. As a kid, she would attend shows every year like Import Alliance, as well as other local car shows. Mrs. Reed is a busy woman between working as a Managing Agent at an insurance office, being an amazing wife, mother, and now trying her hand at some modeling.  She is originally from Lynnville, TN but she tells us she moved to Tuscaloosa for an amazing promotion.  We are lucky to have Angie on board as one of our newest ShockerRacing Girls.

We asked Angie what got her interested in Shocker Racing. She told us it all started when she saw a photo our friend JD Joyride TV had posted with 2018 Calendar cover model, Bianca Owens.  Angie found our social media pages and instantly wanted in on the action. With the support of her amazing husband she took the leap and submitted to Shocker Racing. She admits to being one of JD Joyride TV's 50,000 followers and Angie went on to tell us how she admires the bond SR and JD have, "People like that collaborating together, I think it's just awesome." Angie told us she has always wanted to become a promotional model and attend car shows. We asked her who her favorite ShockerRacing model was and she admitted "I actually have 3. Bex Russ, Bianca Owens and Sarah Senecal. I would never be able to choose a favorite between the 3 as they are all 3 great models and so gorgeous! They are really what pushed me to get into modeling more. They are great role models that is for sure!"
Angie did a great job for one of her first times in front of the lens. She posed with a 2007 Mustang GT owned by Meagan Thomas.  Angie and Meagan have become friends through social media. Mrs. Reed also met the photographer through Meagan and the shoot took place in front of Bryce Hospital Northport, AL. Angie tells us the location is an old psychiatric hospital that was shut down many years ago for for intolerable conditions and improper treatments. Even though the conditions are not up to hospital standards you can still go through and look at the location. Angie told us after the shoot she and the team toured the facility. "It was after the shoot in the dark! It was so creepy and was actually pretty scary!" exclaimed Angie.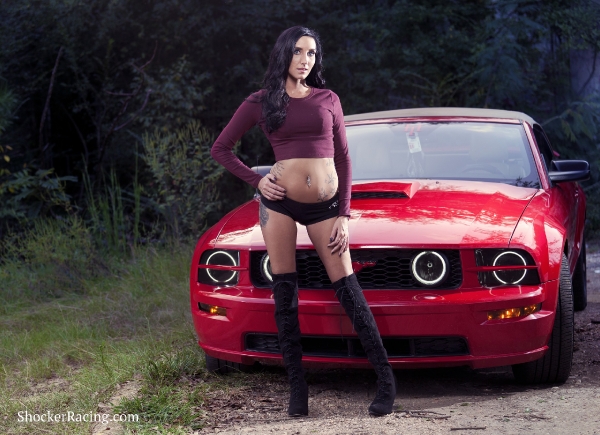 Read the rest of her interview here…
SR: What do you currently drive?
Angie: Nothing fancy, I have a 2014 Toyota Corolla S Plus. She is still my baby though, after my family and I get our home built I hope to get a GTR or an older Ford GT.
SR: If ShockerRacing was going to pay for any mod to your car no matter what the cost, what mod would you choose?
Angie: I would choose an LS swap. I need speed in my life.
SR: What was your first car?
Angie: My first car was a silver 2005 Pontiac G6. We called it the G Rocket.
SR: What is your dream car?
Angie: My dream car would definitely be Garrett McFarland's C5, Leroy the Savage. I know that is probably not the typical response you get but if I could get any car in the world I'd be getting that twin turbskied C5 for sure.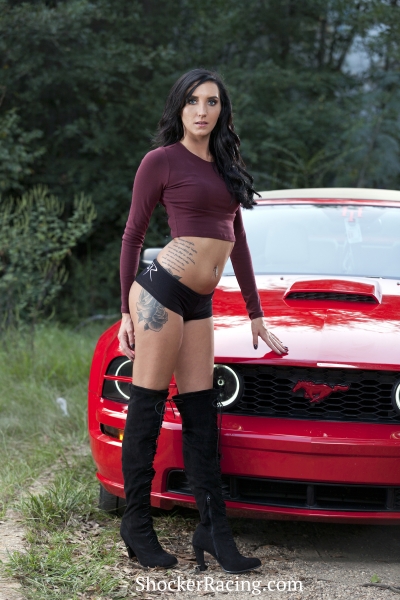 SR: If you could travel and have your dream car anywhere in the world, where would you go?
Angie: I would go everywhere. There's not one place that I wouldn't love to travel to in Leroy.
SR: Which of the Fast and Furious movies is your Fave?
Angie: Fast and Furious Tokyo Drift!
SR: Are you a Paul Walker or a Vin Diesel kind of girl?
Angie: Paul Walker all the way!
SR: What would an ex say is your best asset?
Angie: Probably my personality! I think that is my best asset at least.
SR: What is your biggest pet peeve?
Angie: Hairy legs!! I can not stand for my legs to be even be prickly. I literally shave every night!
SR: What nicknames do you have?
Angie: Slacker and Angie Lou.
SR: What's your favorite food?
Angie: Turtle Pecan Pie! I could live off of it if I needed to.
SR: What's your favorite Pizza topping?
Angie: PINEAPPLE!
SR: Leave us with two fun facts about you that people don't already know.
Angie: Horsepower has always been a huge part of my life. By horsepower I mean the 4 legged ones with a mind of their own. I started riding and showing when I was 4 and fell in love. They are my escape from the real world. I am also a huge fan of Dave Ramsey, his work is outstanding.
SR: Include your favorite quote.
Angie: "Think happy, be happy."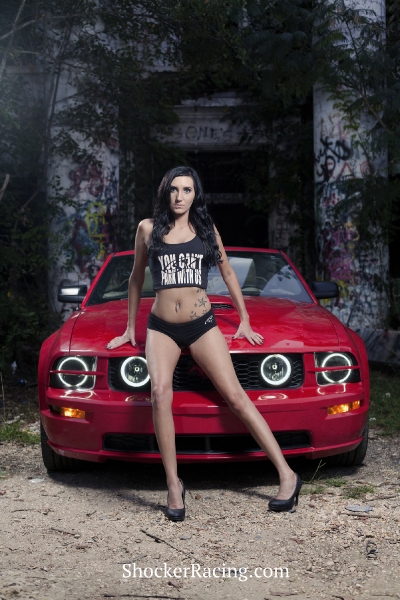 Follow the crew on social media here:
Model - Angie Reed
Photographer - Taylor Atchley Photography
Car Owner - Meagan Thomas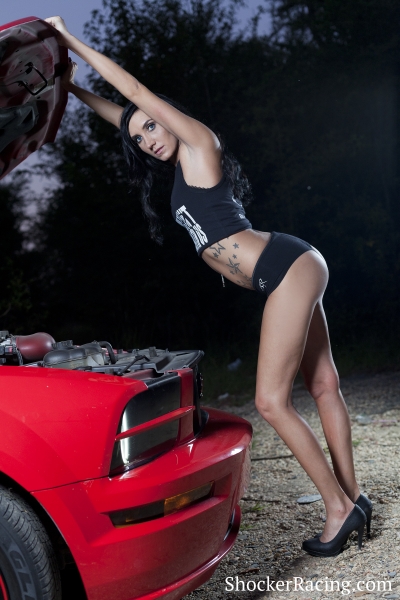 Follow ShockerRacing on our Social Media: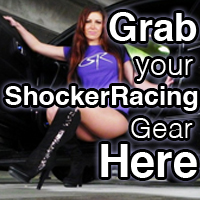 Instagram: @ShockerRacing
Twitter: @ShockerRacing1
Facebook: Facebook.com/ShockerRacing
YouTube: YouTube.com/ShockerRacing
Snapchat: @ShockerRacing
View the full photo gallery here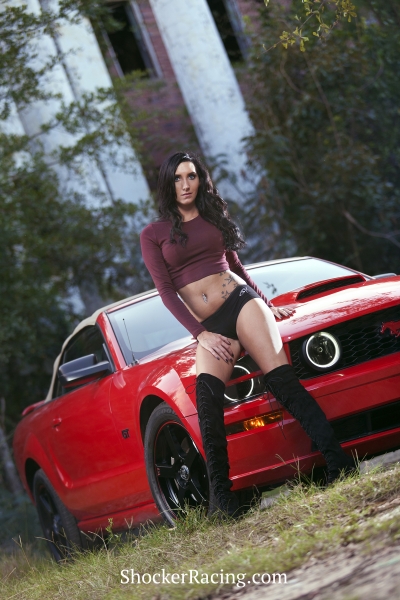 DON'T MISS - Jayde Landau with American Muscle - Click Below: