#ShockerRacingSweetheart Contest 2018
Written by Bex Russ Friday, 12 January 2018 10:30
Shocker racing is excited for the new year, and we know the winter season has been at it coldest the last few weeks.  However, ShockerRacing.com is encouraging models to get out there and bring in the new year with a shoot for our #ShockerRacingSweetheart Contest. We have been encouraging our favorite Car Girls to show off their best work with various contests since October and now ShockerRacing has another chance for car models to win some FREE apparel! The contest is available to any ladies that want to join in on the loving fun! Hit the link to see the rules.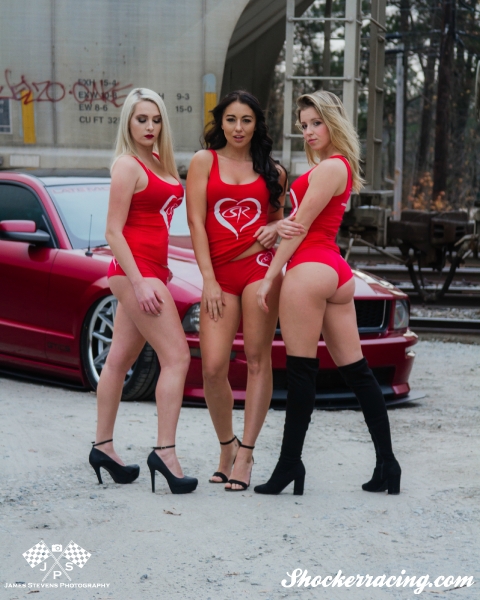 To enter the Sweetheart Contest on Instagram:
Follow @ShockerRacing on IG

Take a photo in your sexiest 'Red' or 'Valentine Theme' attire with a Car or get creative and show off your love for your car

Post the photo on IG and TAG and SHOUTOUT @ShockerRacing in the post

Use #ShockerRacingSweetheart in your post

Promote ShockerRacings social media in your IG Story

Bonus Points for creativity or shooting in our ShockerRacing Heart Logo Apparel (Order here)
If you complete ALL of these steps by February 10th at 7pm CST, you will be entered in the contest.  We will place all of the pictures on ShockerRacing.com for voting and the picture with the most likes by 10pm CST on February 13th will win one ShockerRacing Apparel Item. Winner will be announced February 14th!
*Contest is for U.S. Citizens Only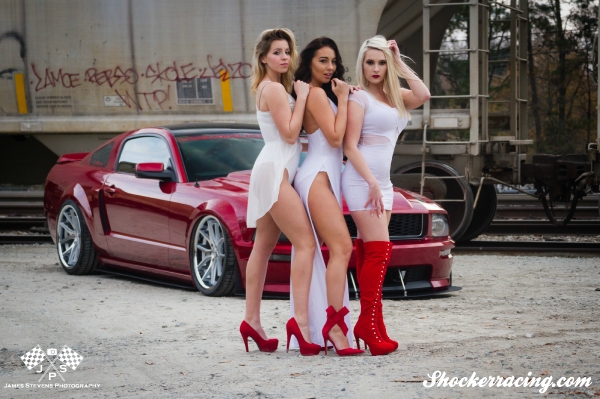 Check out some of our favorite Shocker Racing Calendar models with a red hot start to our competition! You may recognize some of these images if you've been keeping up with our Instagram stories the past few months. 2018 Calendar Girls; Bex, Bianca, and Sarah met up in Durham, North Carolina before the holidays to shoot with well known automotive photographer James Stevens, as well as with car owner Brandon Lancaster from Raleigh, NC.
The girls make cupid look bad in their sexy coordinated outfits. They stuck with the traditional red and white Valentines theme. As well as showing off our popular SR Heart Logo Tank Tops and Booty Shorts. We LOVE that the girls coordinated with Brandon's red 2007 GT/CS. Check out his modification list here:
Ford Racing Intake Manifold
JLT intake
Ford Racing Hot Rod cams
Pypes Longtube Headers
Pypes off-road X pipe
Corsa Extreme axle back w/ custom quad tips
MGW short throw shifter
Fastlane Motorsports Tuned
Airlift Digital V2 kit
Custom front and side splitters made by @carterscustoms04
HO fibertrends 1.5" cowl
Shaved decklid
Raxiom gen 5 tail lights
Ferrada FR2's silver with chrome lip
20x9 w/ 275/30/20
20x10.5 w/ 285/30/20
Corbeau Cr1 Seats
Gt500 spoiler
James Stevens captured these girls perfectly in our gear with his Canon 7D and primarily a 50mm lens. James told us he also shoots with a 25-135mm lens and he loves using his 10-22mm lens for more unique wide angle shots. If you love how this gear looks. You can purchase the Heart Logo as a tank top, booty shorts, or t-shirt here: ShockerRacing Store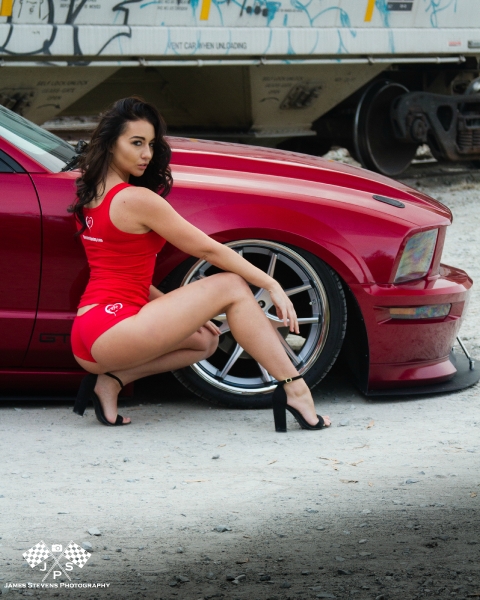 Shocker Racing can't wait to see what people come up with for this contest! With the New Year just beginning, don't forget you can order your calendar here: 2018 ShockerRacing Calendar. Hurry there are less than 5 calendars left! If you would like to work with Shocker Racing in the future to help build your brand, advertise on our website, or become a model for Shocker Racing please email James at shockerracinggirls@gmail.com
Follow ShockerRacing on our Social Media: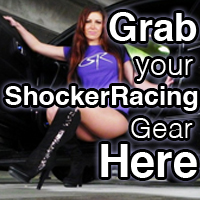 Instagram: @ShockerRacing
Twitter: @ShockerRacing1
Facebook: Facebook.com/ShockerRacing
YouTube: YouTube.com/ShockerRacing
Snapchat: @ShockerRacing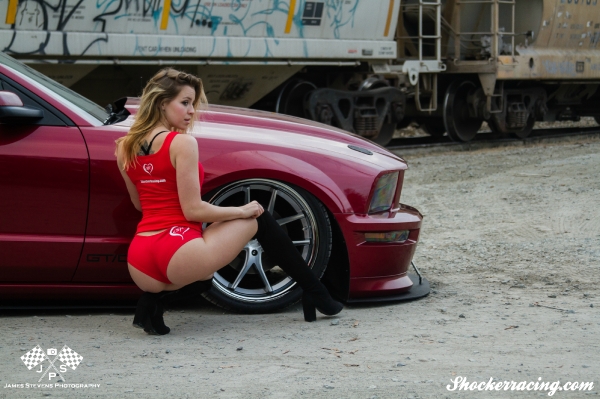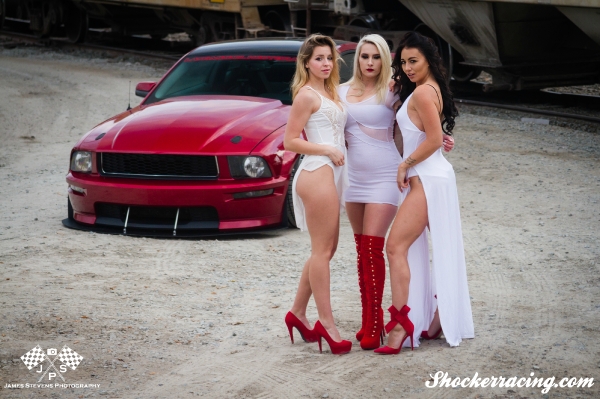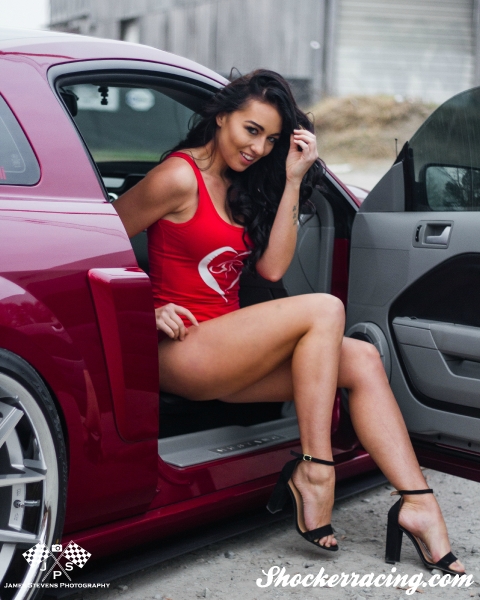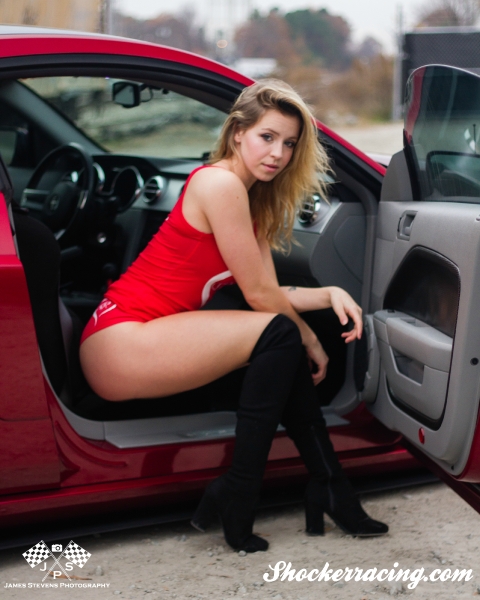 DON'T MISS - Shelby Evans with her C7 Corvette - Click Below: