Kimmye Joins the ShockerRacing Girls
Written by Bex Russ Saturday, 03 February 2018 09:39
ShockerRacing has helped many of today's popular car models get started in the industry. We are often recognized by auto companies as a respectable source to find the best of the best models for their shows, events, or photoshoots. Our newest model to the team noticed the benefits of working with ShockerRacing and contacted us to join the team! She was ecstatic to see the teamwork and admiration the ShockerRacing Girls have for each other... Just as ecstatic as ShockerRacing is to have Miss Kimmye join the team.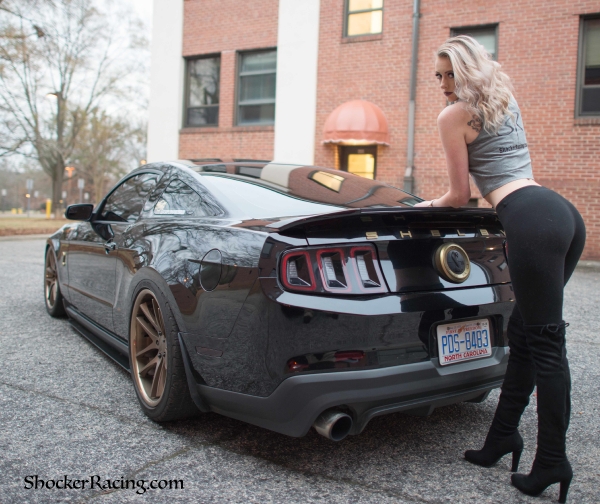 Our newest ShockerRacing Girl, Kimmye, is from Raleigh, NC. She told ShockerRacing that she got into the car industry by attending automotive events with her father. "My Dad would take me to meets, like the local cars and coffee. I have always been intrigued and fascinated by all the different cars and their modifications. Now I hang with friends at meets and events," she tells us. Kimmye is currently driving a 2010 Honda Accord ,but she has plans to get her dream car... a Maserati GranTurismo.  We asked Kimmye what modifications she would get, if ShockerRacing was going to front the bill, for her dream Maserati and she responded, "it would have to be some bags!"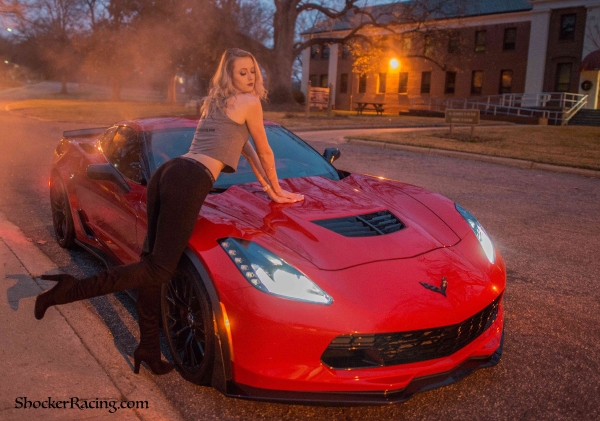 Kimmye met the photographer and car owner in Raleigh, NC for their shoot. Kimmye tells us they only had a quick hour to shoot before the sun went down.  She worked with well known ShockerRacing photographer, @adventuresoftven. Kimmye tells us she and the Mustang owner, @supermariobruh , met in the car scene. "We are really great friends. We go to meets together and he has taught me a lot about the industry." When we asked Kimmye what her favorite part about the shoot was she said, "trying to find new and different ways to pose. There was a lot of laughter for sure." Kimmye tells us that she has some experience with modeling. She is currently a brand ambassador for Gym Rat, and has worked with companies like SeekRacing and Bucked Up. She gains her modeling inspiration from one of our Shocker Racing Models, Sarah Senecal. "I've found her work through Instagram, and her portfolio is immaculate and very broad. You can tell modeling is her forté. I love how she's very humble as well."
Get to know Kimmye a little more. Check out the rest of her interview here:
SR: Which of the Fast and Furious movies is your Fave?
Kimmye: Furious 7 was the best!
SR: Are you a Paul Walker or a Vin Diesel kind of girl?
Kimmye: Eh, Paul Walker is cute and all, but Vin Diesel is bad ass to the core. I can rock with that.
SR: Single or Taken?
Kimmye: I am single!
SR: What would an ex say is your best asset?
Kimmye: I'm sure an ex would say my best asset is my back side!
SR: What is your biggest pet peeve?
Kimmye: My biggest pet peeve is obnoxious eating. I can't stand it!
SR: What nicknames do you have?
Kimmye: That would be kim-yay, princess, or blondie.
SR: What's your favorite food?
Kimmye: Honestly, I love a good burger.
SR: What's your favorite Pizza topping?
Kimmye: Pineapple for the win!
SR: What are two fun facts about you people don't already know?
Kimmye: I have Greek and Latina in my heritage, and I'm known for eating way more than the average bear. Which, I'm totally okay with!
SR: Do you have a favorite quote?
Kimmye: "Any weapon formed against me shall not prosper."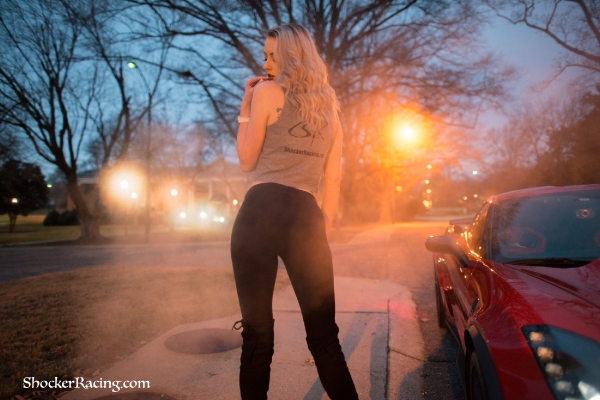 Catch Kimmye at her next event Mustang Week. She is also available for shoots feel free to message her at one of her social media pages:
Follow the rest of the team here:
Car Owner:
Photographer: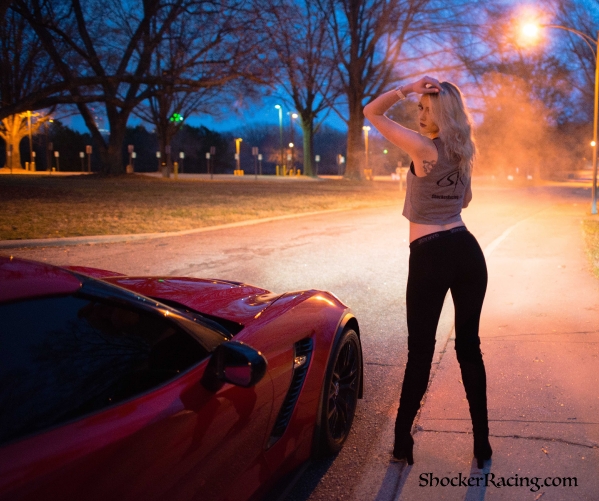 If you would like to become a shocker racing girl please email James at Shockerracing@gmail.com and let us know why you want to become apart of the team.
Follow ShockerRacing on our Social Media: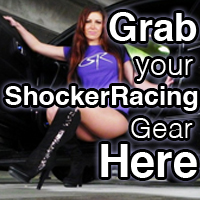 Instagram: @ShockerRacing
Twitter: @ShockerRacing1
Facebook: Facebook.com/ShockerRacing
YouTube: YouTube.com/ShockerRacing
Snapchat: @ShockerRacing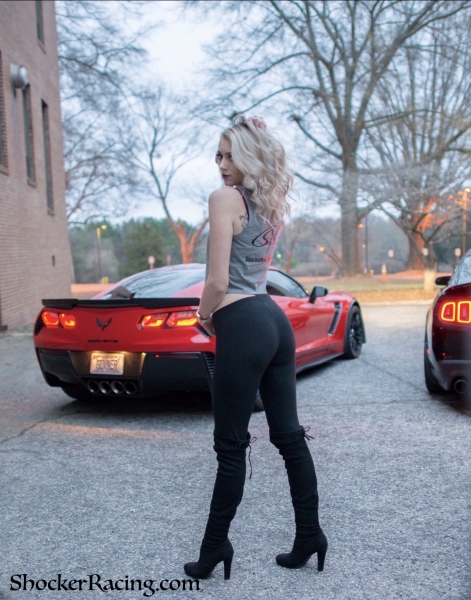 View the full photo gallery here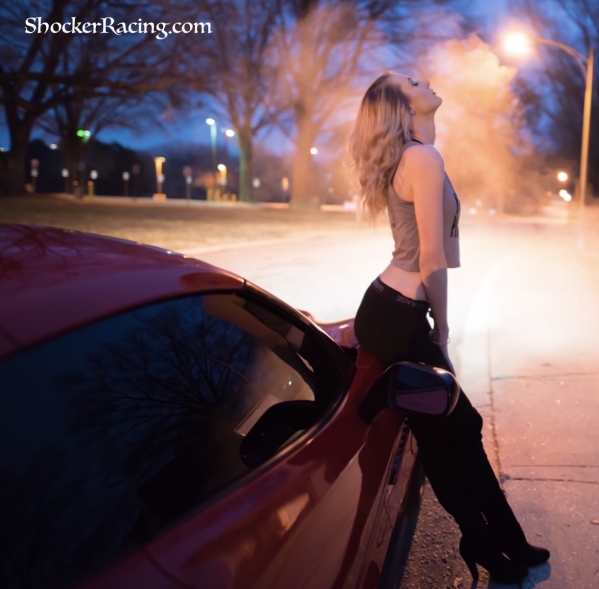 DON'T MISS - Kaleigh with her Mustang - Click below: