Kym Dickens Doesn't Claim to be a "Car Girl"
Written by James Wednesday, 28 February 2018 22:10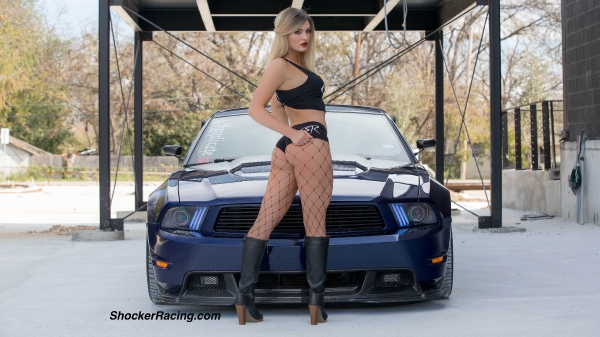 "I don't know much about cars to be honest.  I am more involved in the modeling scene." Kym Dickens explained. The 24 year old Texas girl, is a signed model with Modelemi Agency and for Ujena Girl.  During our years of featuring women with cars, there has often been discussions revolving around the topic of "True Car Girls" vs "Car Models".  Some people feel as though there isn't enough room in the car scene for both, but here at ShockerRacing we have always contested that the automotive world needs both...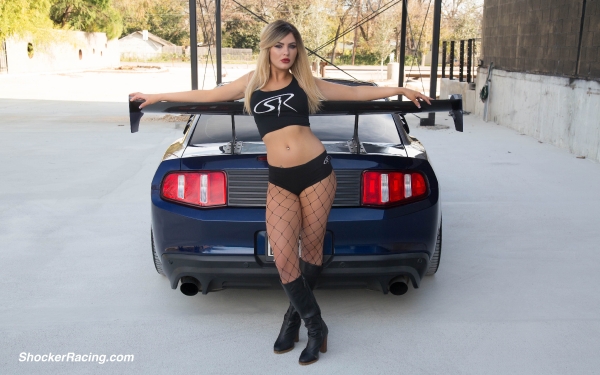 As a car guy, of course I love seeing women ("car girls") become an active part of the car community.  I appreciate that women have taken more interest in modifying their cars, bringing their perspective to the scene and attending automotive events.  Sometimes, these women get angry or upset when women who don't own or know much about cars gain attention or popularity for just "posing" with them.  Models like Kym who have professional photoshoot experience are still an important part of the car world and more importantly can still be considered car "enthusiasts".  Kym may not know everything about the Mustang in this photoshoot, or know how to work on one, but she can appreciate the beauty of automobiles.  She enjoys working with cars like these beautiful Mustangs she had the opportunity to shoot with.  Somewhere along the line people started believing that you needed to own AND work on cars to be a true car enthusiast or car girl, and this is just simply bad for the car scene.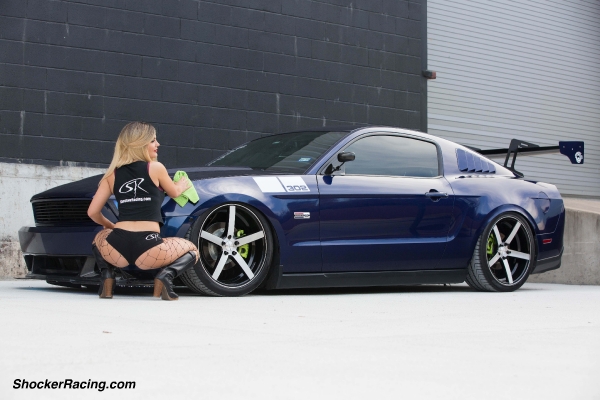 A while back we talked to one of our favorite automotive models, Tyler Paige, about this as she had occasionally been criticized for the attention she received for modeling with cars and working automotive booths at events.  "It's sad to hear people say these things because a true enthusiast doesn't have to own a Bugatti to be in love with them or to be a car enthusiast." Tyler explained.  Models like Kym and Tyler can appreciate the beauty of cars like a Ferrari Enzo (which happens to be Kym's dream car), without necessarily having to get their hands dirty working on them in order to be considered true car enthusiasts.
I, myself had a period of time where I had become burned out of working on my Corvette and was at a point in my life where I had to sell the Vette to take care of some other responsibilities. I went a couple of years without have a sports car and avoiding wrenching on cars unless it was necessary.  By some peoples definition, for those couple of years I would not have been considered a "car enthusiast".  Yet I run an automotive website and have grown up working on Corvettes with my dad.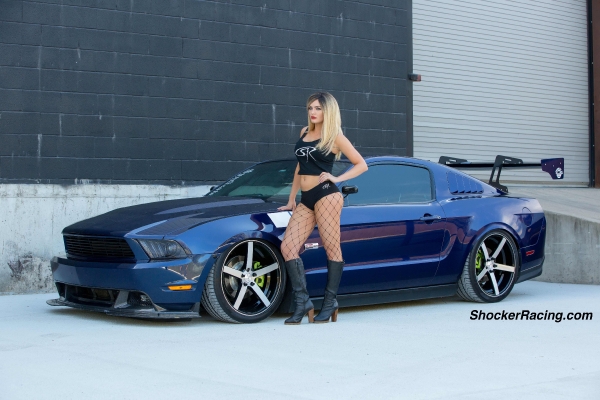 With all that being said, we should all welcome more women into the car scene whether they like to spend their weekend's wrenching on cars or nailing a new creative shoot with them!  Now let's get to know more about Kym and her shoot with Dennis Scales.
Kym grew up in Dahlonega, Georgia and went to high school in Texarkana but calls Austin, Texas home now.  She currently drives a Toyota that she got a good deal on when she worked for them as a Supervisor.  We typically ask ShockerRacing Girls what mod they would choose for their car if SR was fronting the bill, and this time Kym replied, "If you were paying for it, I would want a new car.  I would look great in a red sports car like my dream Ferrari!"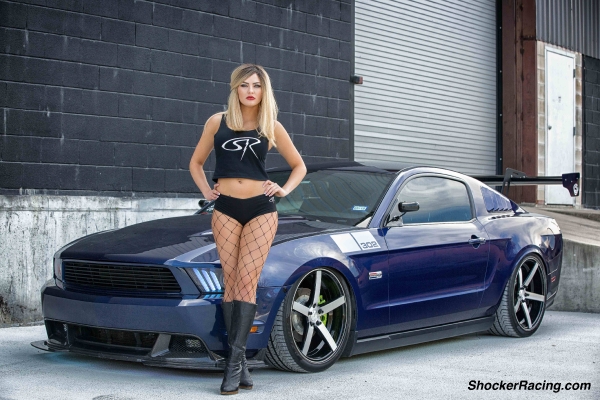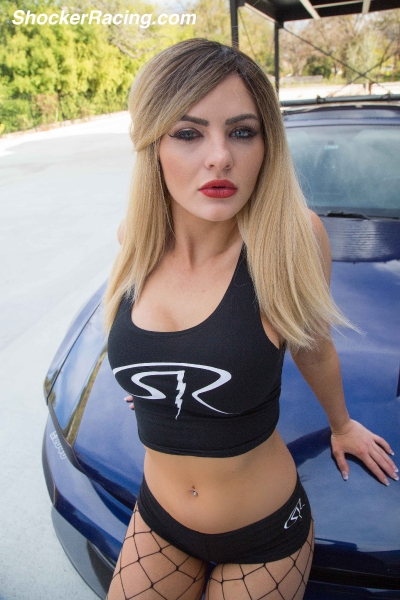 Check out the rest of Kym's Interview below:
SR: What was your first car?
Kym: I had a red Pontiac Solstice.  It was the cutest little two seater convertible.
SR: If you could travel and have your dream Ferrari Enzo, where would you go?
Kym: I would want to be driving my beautiful red Enzo in Italy of course!
SR: How did you get involved in the car scene?
Kym: My uncle is a starter for the races at Circuit of Americas Track where they race antique cars.  I have really enjoyed that and seeing the beautiful classics race.  The photographer, Dennis, brought ShockerRacing to my attention and it was a perfect opportunity to model with some beautiful and fast cars.
SR: What modeling experience do you have?
Kym: Where to begin? Over the past 18 months I have traveled internationally for modeling.  I have been published about 13 times, I have worked with a handful of clothing companies and done about 7 fashion shows.  Some of the publications include; 3c Magazine (2017 Cover Model), Dream Vixens Magazine (Feb. 2018 Feature Model), UjenaSwimwear.com Featured Model, Iam Magazine (2017), BikiniMadness.com (Feature Model), Bad Bxtch Clothing Line (Feature Model), TheInscriberMag.com
SR: Leave us with your favorite quote.
Kym: "Opportunities don't happen; you create them."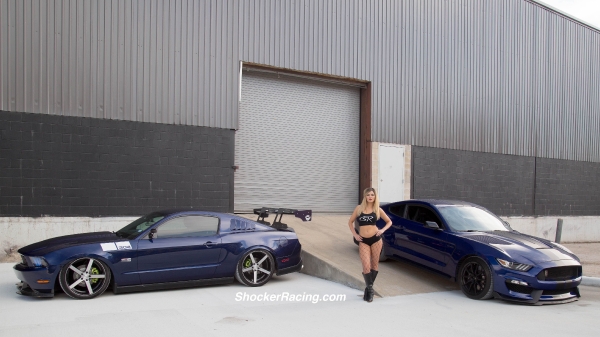 The 2012 Mustang GT used in this shoot is owned by Brandon Schaffner.  Check out his mod list:
Exterior
Trucarbon LG55 Boss 302 Carbon Fiber Valence
Modern Billet Black Retro Grille
Supernight iPhone controlled Underbody LED Kit
Ikon motorsports R34 Swan Neck Rear Wing
Carbon Fiber side mirrors in custom made mounts
Custom s550 style headlights

Morimoto Bi Xeon Projectors
Morimoto 55w ballast

Custom wiring harness
RGB switch back DTL / turn
RGB color changing LEDs
Custom Hydro Dipped Housings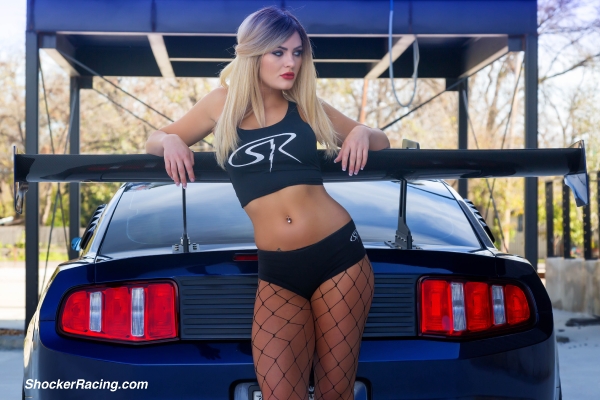 Wheels/Tires
20" Rovos Durban Staggered
Pirelli P Zero 265/30/20 Front
Pirelli P Zero 295/30/20 Rear
Brakes

Power Stop Z23 Evolution Sport Rotors
Power Stop Z23 Evolution Sport
Suspension
Air Lift Performance Shocks / Struts
Airlift Performance Auto Pilot V2 management
Custom Painted Tanks
Steeda Adjustable Panhard Bar
Steeda Billet Rear Lower Control Arms
Steeda Adjustable Street Rear Upper Control Arm
Steeda Mustang Rear Sway Bar w/ Endlinks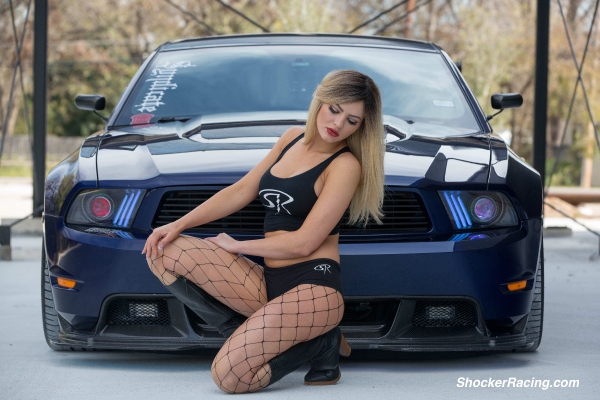 Engine
Bama Tuned Via Itsx
Cervinis CAI
Painted Engine cover / Sparkplug Covers ( Color shift Purple/red / blue with blue metal flake)
Steeda Hood Struts
Dual ADD-W1 anodized Catch Cans
Exhaust
BBK After-Cat X-Pipe
GT500 Axle backs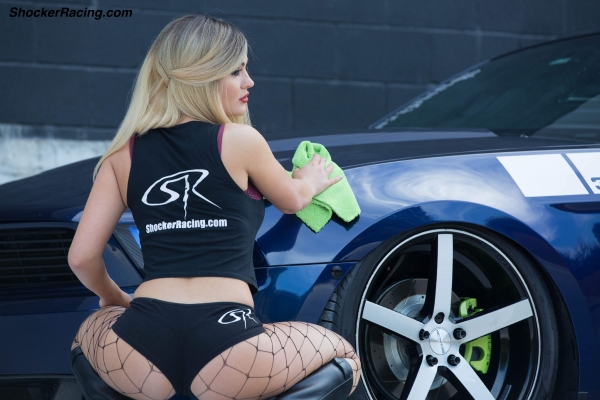 Interior
Steeda Tri-Ax short shifter w /retro shift knob
Custom 3D printed iPad dash mod
Custom installed Air Management with hard lines and dual air compressors
Sound System
Front Soundstage: Old School Rockford 5.25"Fanatic FNQ series
Custom 3d Printed iPad mini 4 mount flush mounted into dash
2 jl audio 8W3s in a ported box with real carbon fiber inner lining
MA Audio M1286I 2 Channel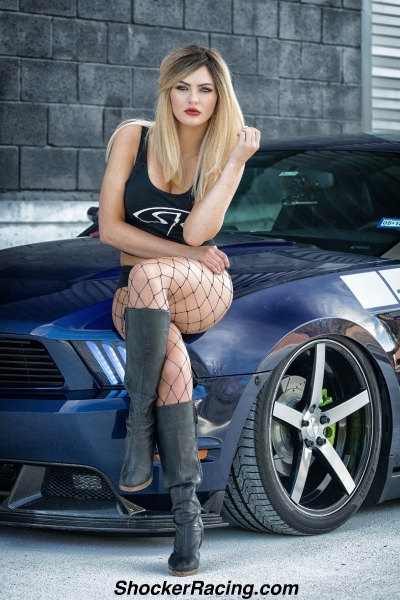 Be sure to give the whole crew a follow on social media:
Kym Dickens
Photographer - Dennis Scales
Car Owner - Brandon Schaffner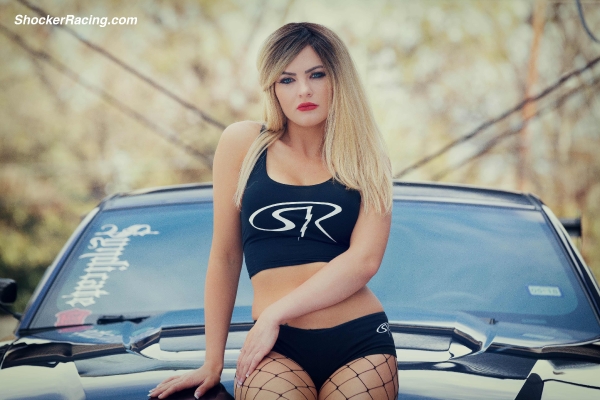 Follow ShockerRacing on our Social Media: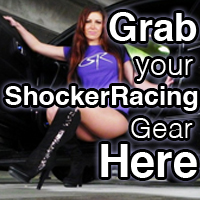 Instagram: @ShockerRacing
Twitter: @ShockerRacing1
Facebook: Facebook.com/ShockerRacing
YouTube: YouTube.com/ShockerRacing
Snapchat: @ShockerRacing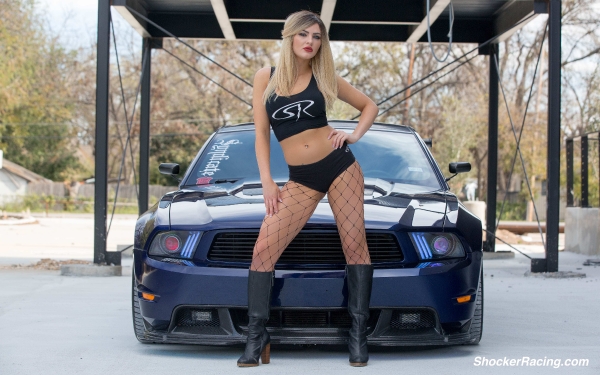 View the full photo gallery here
View the full photo gallery here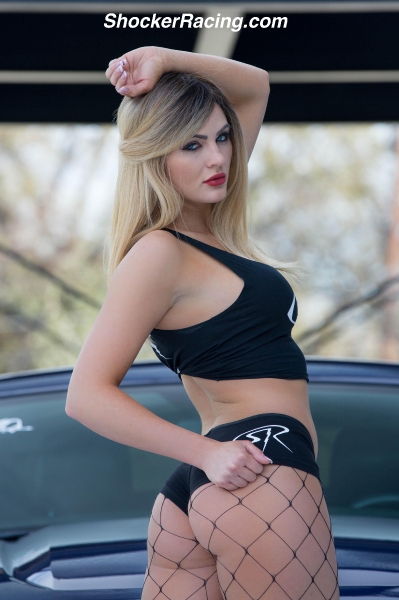 DON'T MISS - Angie Moltzan with a C6 Z06 - Click Below: