Alexis Alcorn Loves Mustangs
Written by James Thursday, 12 April 2018 08:53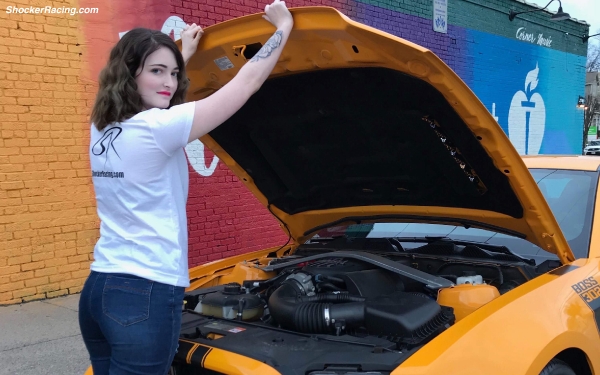 19 year old, Alexis Alcorn, has been spending days at the drag strip since she was 5 years old.  "My grandfather would always take me and my sister to US 43 Drag Way in Lawrenceburg. I practically lived there when I was younger." Ms. Alcorn explained.  She is currently an Ophthalmic Technician at an eye doctor, but still can't get Mustangs off her brain.  Alexis just recently sold her 2009 Mustang GT, and is left driving her Nissan Altima.  "I am on the hunt for something new!" Alexis tells us.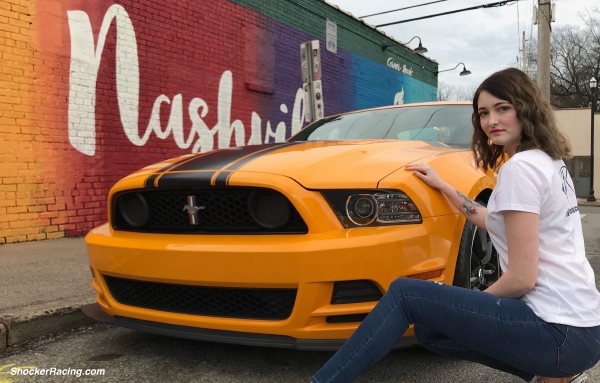 Alexis got her first car when she turned 15 and her mom gave her a 2000 V6 Mustang.  Now she dreams of owning a 2004 Grabber Green Mach 1 Mustang!  With her passion for Mustangs, it's no surprise that her fiancé Cam Luttrell owns one.  In fact, the Orange Stang in her shoot is Cam's 2013 Boss 302.  Mr. Luttrell was also the man behind the camera as the couple headed into Nashville to take advantage of the wall murals for a back drop.
Check out the rest of Alexis' interview here:
SR: What is your favorite automotive event of the year?
Alexis: Definitely the NMRA World Finals in Bowling Green Kentucky.
SR: Which of the Fast and Furious Films is your fave?
Alexis: My favorite is the 5th one for sure!
SR: Vin Diesel or Paul Walker?
Alexis: Vin Diesel! American muscle all the way!
SR: Who is your favorite ShockerRacing Girl before you?
Alexis: Bex is my fave!
SR: What is your favorite food?
Alexis: Grilled Shrimp
SR: What is your favorite pizza topping?
Alexis: Grilled Chicken
SR: Tell us something people don't know about you.
Alexis: I am super girly, but I also know a ton about cars!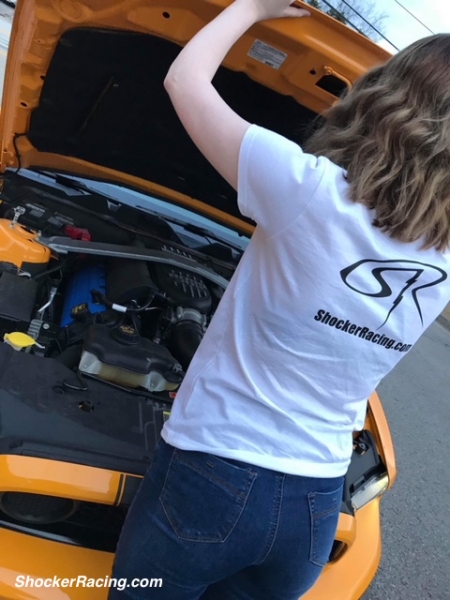 Follow Alexis on Instagram - @alexis_alcorn17
Follow Cam and his Stang on Instagram - @roadrunner_302
Follow ShockerRacing on our Social Media: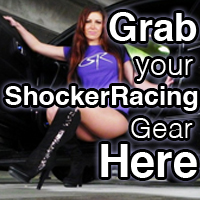 Instagram: @ShockerRacing
Twitter: @ShockerRacing1
Facebook: Facebook.com/ShockerRacing
YouTube: YouTube.com/ShockerRacing
Snapchat: @ShockerRacing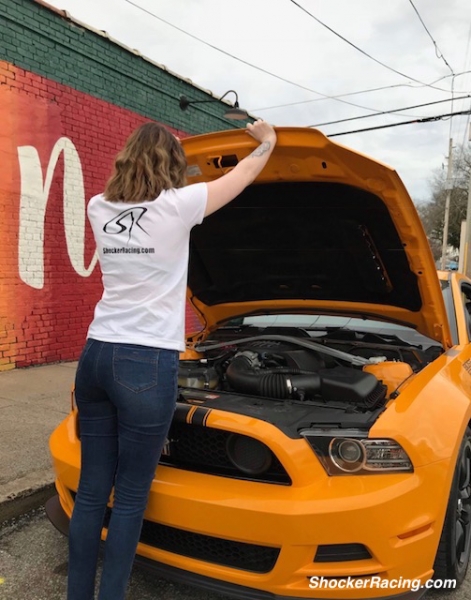 DON'T MISS - Ruh'han Vargas with a pair of Hellcats - Click Below: