Saturday Shortie with Bex
Written by James Saturday, 21 April 2018 11:47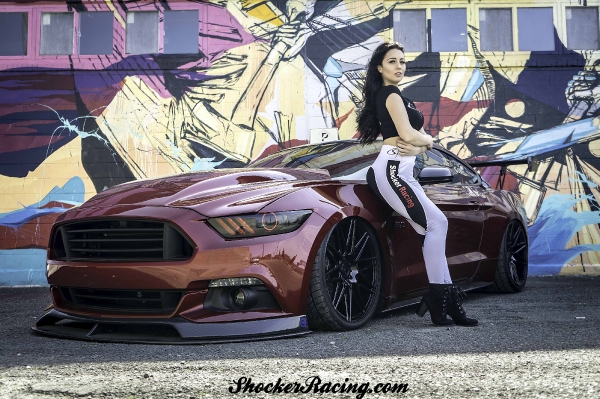 With the amazing Spring weather the east coast has been having, our elite model, Bex Russ, was able to get some great shots for us to feature. Bex has had a busy start to her car season with shows and shoots jam packing her schedule, but she still finds time to shoot and maintain her status for Shocker Racing. Because of her incredible loyalty and elite status for Shocker Racing we made her some one of a kind Shocker Racing apparel.
Hit the link to see more pics: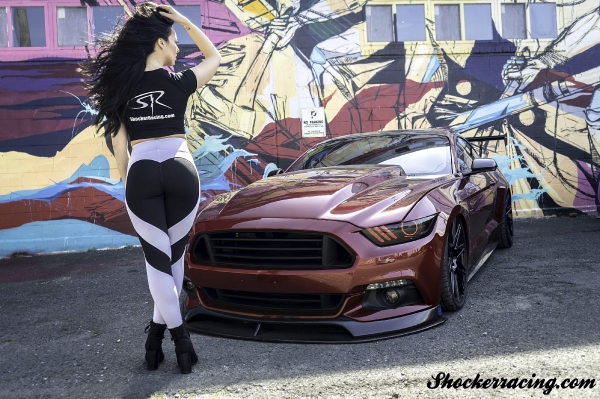 Bex showed off her new 'SR leggings' for Shocker Racing fans in this shoot along with her standard Black Crop T-Shirt. She met up with good friend, car owner, and photographer Chris Tinsley of CKT Photos. They took some great shots showing off the personalized gear. Bex found a kick ass backdrop/location in downtown Richmond and made some magic. It's not her first time shooting with Chris's car and it is certainly a crowd favorite here at Shocker Racing. Check out the NEW full modification list and see if you can find the updates below:
Mods List:
-Tuned by Lund Racing
-2.9L Whipple Supercharger
-Stainless Works Long Tube Headers 1-7/8Inch
-Stainless Works 3 Inch Retro Chambered Catback Exhaust
-V2 Air Lift Suspension
-Comp Cams Stage 3 Camshafts
Exterior:
-Nitto NT 555 Extreme Performance Tires 275/30/20 (Front)
-Nitto NT555 G2 305/30/20 (Rear)
-Verde Wheels
-Monster Lug Nuts
-Black 5.0 Emblems
-Black GT Rear Emblem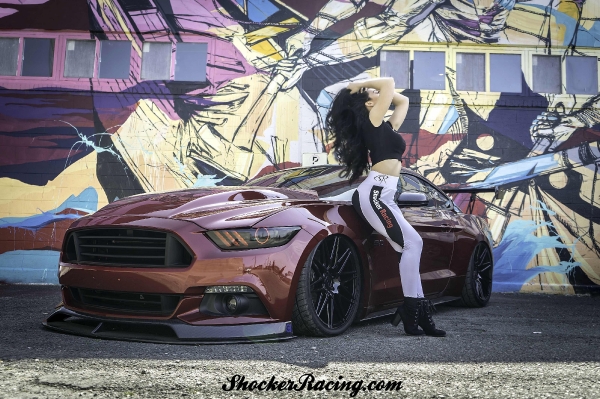 -Black Roof Wrap
-Window Tint 30%
-Smoked Taillights
-Ruby Red Bumper Plugs
-Carbon Fiber Mirror Triangle Covers
-Carbon Fiber Front Splitter
-Carbon Fiber Sideskirts
-Carbon Fiber Rear Bumper Trim
-RTR Rear Diffuser
-MMD V Series Grille
-APR Wing
-4inch Cervini Cowl Hood
-Drilled & Slotted Rotors
Interior:
-Black Shift Knob Pony Logo
-Recaro Seats
-LED Interior Lights , Conversion Kit
Engine Bay:
-Carbon Fiber Radiator Cover
-Carbon Fiber Coil Pack Cover
-Mishimoto Coolant Tank
-2.9L Whipple Supercharger
-ID1050x Injectors
-Billet 132mm Eliptical Throttle Body
-JMS FuelMAX Fuel Pump Booster V2
You can find Bex and Chris at their next show with Speed Trend Society. They will have a STS booth set up at the Madison Motorsports Car Show TODAY!! OR the Speed Trend Society Car Show at Hyperfest May 19th. Bex will also be attending the Shenandoah Ford 14th Annual All-Ford Car & Truck Show; tomorrow, Sunday April 22, with JD Joyride TV. As well as many many other events this summer. Be sure to follow her and the crew to keep up with their schedule.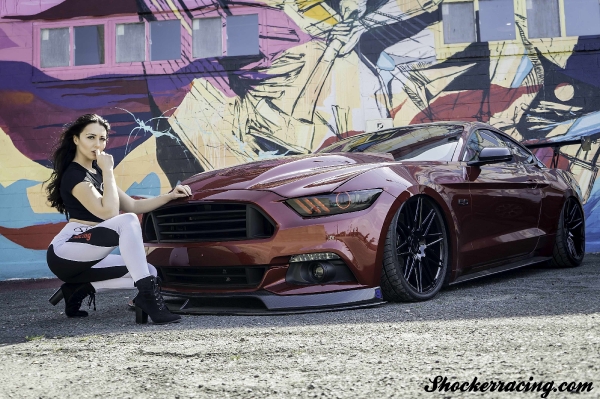 Model - Bex Russ:
Photographer/Car Owner - Chris Tinsley
Speed Trend Society https://www.facebook.com/SpeedTrendSociety/
Madison Motorsports Car Show https://www.facebook.com/events/185006672088952/
Hyperfest https://www.facebook.com/events/1581523381903029/
Shenandoah Ford Show https://www.facebook.com/events/593214104351646/
JD Joyride TV https://www.youtube.com/user/JDizzleGT500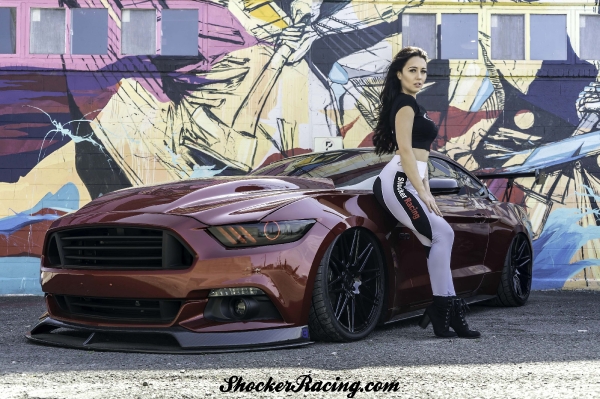 DON'T MISS - Erica Bradley with her Pink Mustang GT - Click The Photo Below: