Hump Day Mini with Megan Smith
Written by Bex Russ Tuesday, 19 June 2018 10:25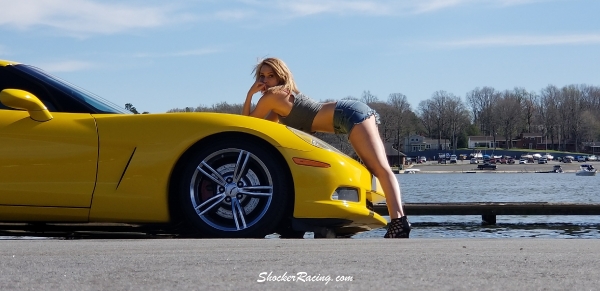 With the amazing summer weather recently, Shocker Racing has been encouraging models to get out and shoot. Because of this we have so many new features to share in the next few weeks, next up was this recent shoot with Megan Smith.  You may remember Megan's recent feature: Megan Smith Loves Mustangs and Chicago Deep Dish Pizza. Keep reading to learn about this fun new shoot Megan did for Shocker Racing.
This Hump Day Mini article features a sweet Corvette, Camaro, a Mustang and even a Honda Civic SI. Megan tells Shocker Racing this shoot was a last minute adventure. Here at Shocker Racing we know all too well how difficult it is to plan a shoot. From booking a photographer to lining up cars and even coordinating models. So we are glad Megan could pull together the last minute little session for us to share.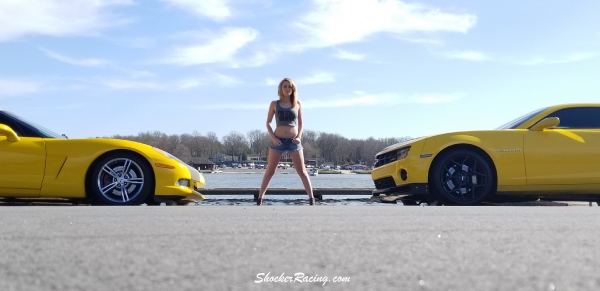 Megan showed off her "You Can't Park With Us" Tank Crop at a lake front location in High Point, NC. This was just Megan's second photo shoot ever! She did a great job posing with these rides. Megan tells us she is friends with all the car owners and the photographer. This helped her to be more comfortable in her environment. Megan tells us they all cruised the highway before and after the shoot. "It was a blast! I'm looking forward to my next shoot!"

Megan will be taking over the Shocker Racing SnapChat on July 6th and 7th at Street Car Takeover in Charlotte, NC. Be sure to follow our Snap to keep up with the event as well as behind the scenes takeovers from our many other talented models from Shocker Racing. If you would like to become a Shocker Racing model. Email James at shockerracinggirls@gmail.com and tell us why you could be an asset to the team.

Follow Megan and the rest of her squad here….
Model - Megan Smith:
Photographer - Nick Faircloth:
Car Owners:
Tyler McDowell- @liltizzle95
Jason Hamby: @hamby85
Follow ShockerRacing on our Social Media: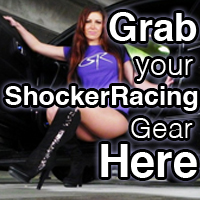 Instagram: @ShockerRacing
Twitter: @ShockerRacing1
Facebook: Facebook.com/ShockerRacing
YouTube: YouTube.com/ShockerRacing
Snapchat: @ShockerRacing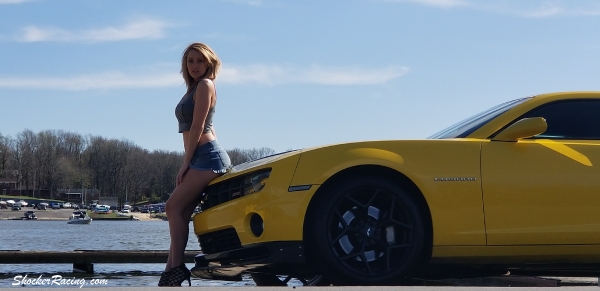 Check out Megan's full photo gallery here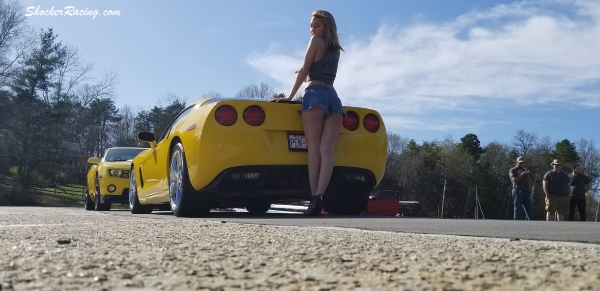 Check out Megan's full photo gallery here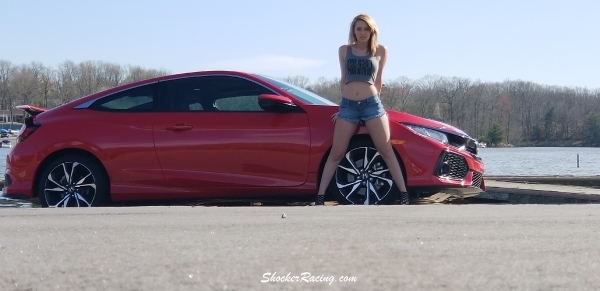 Check out Megan's full photo gallery here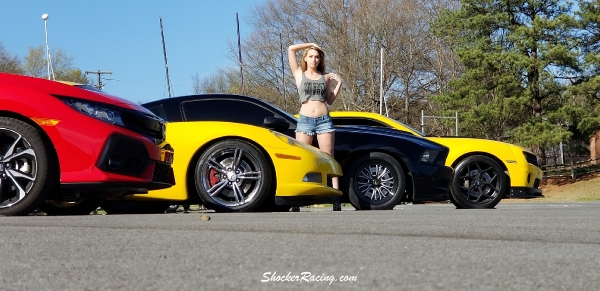 Check out Megan's full photo gallery here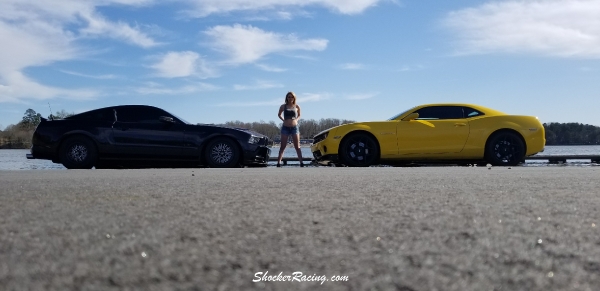 Check out Megan's full photo gallery here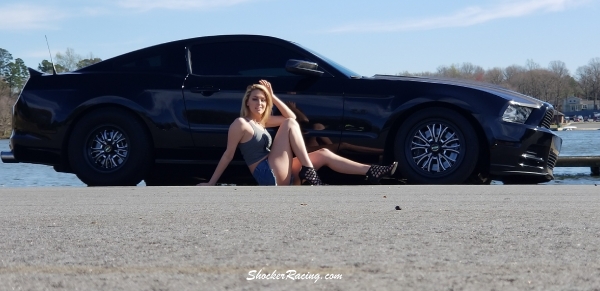 Check out Megan's full photo gallery here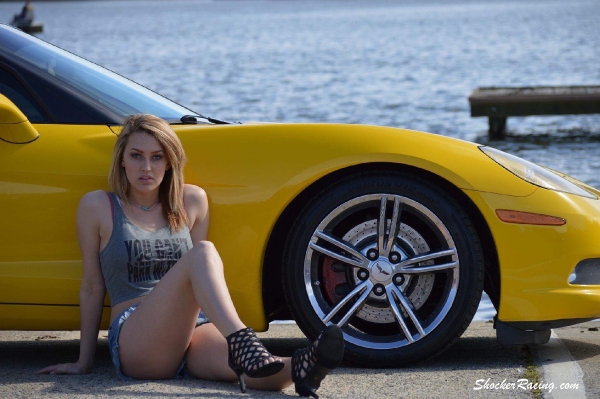 Check out Megan's full photo gallery here
Check out Megan's full photo gallery here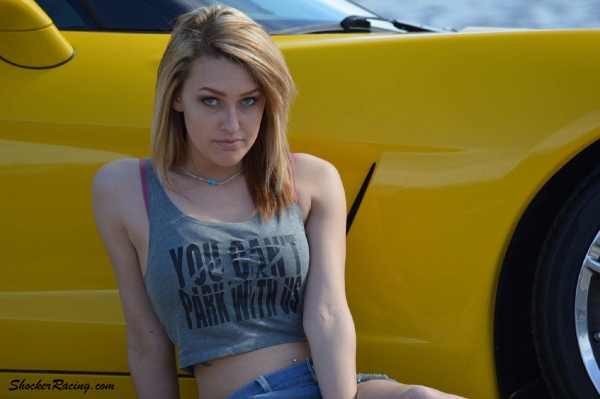 DON'T MISS - Angie Moltzan's feature from TSP Slam - Click below: