Selina Holguin Mini Feature
Written by James Wednesday, 01 August 2018 09:38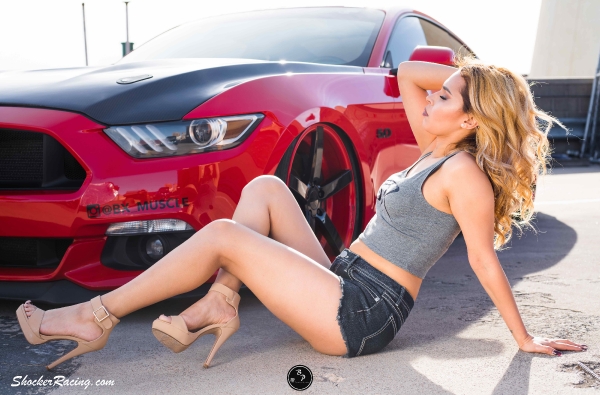 Selina Holguin joins the ShockerRacing Girls this week from El Paso, Texas!  I am not sure if there is another state in the U.S. that has more SR Girls representing than Texas... and we love it!  The 24 year old, known as @Ouiselina on IG, submitted these photos to us way back in April and has been extremely patient with us as SR has been blessed with an extremely busy summer for 2018!  Selina teamed up with Dave's 2015 Mustang and photographer Mario to bring us this shoot.  Hit the link to see all of the pics: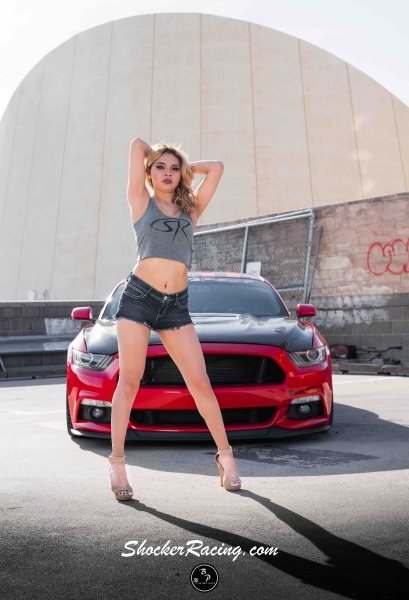 Ms. Holguin picked up one of our Gray Crop Tank Tops and paired it with a pair of denim shorts for part of the shoot, and then switched it up to an outfit of her choice.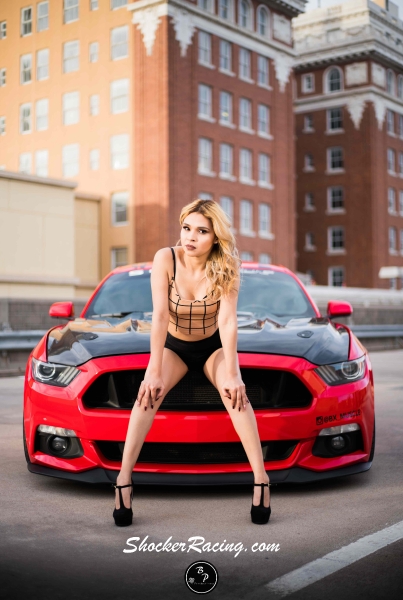 The beautiful red Mustang that you see Selina posing with, is a bagged 2015 Mustang 5.0 with the Performance Package.  The gorgeous Carbon Fiber hood on Dave's Stang is courtesy of CMST USA and is one of their ClearView Hoods.  The hood offers a peak into the engine bay and is pretty slick!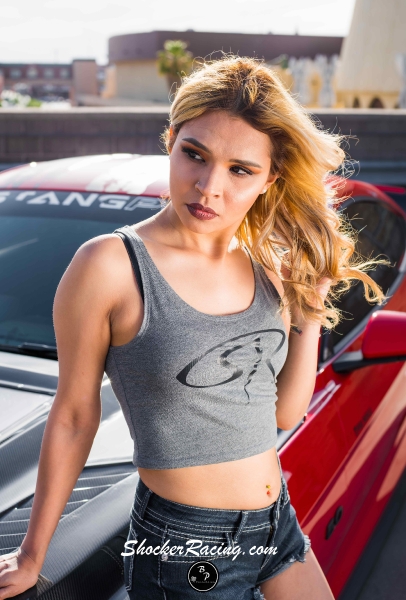 Make sure to check out Selina on her Instagram page: @OuiSelina
Follow her photographer on Instagram: @Mario_Oreo
Follow Dave's Mustang Page for more on his build: @BX_Muscle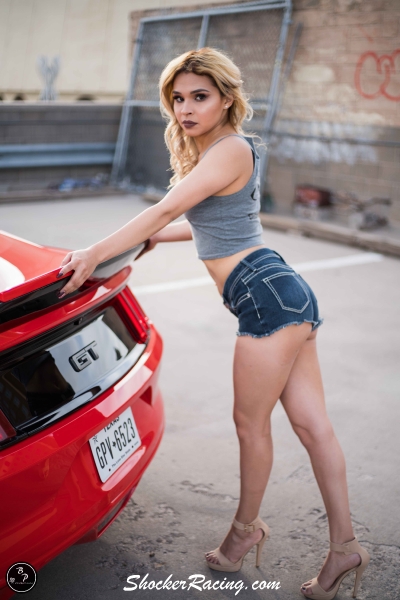 Follow ShockerRacing on our Social Media: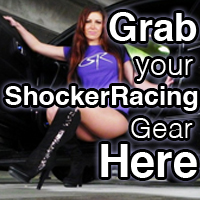 Instagram: @ShockerRacing
Twitter: @ShockerRacing1
Facebook: Facebook.com/ShockerRacing
YouTube: YouTube.com/ShockerRacing
Snapchat: @ShockerRacing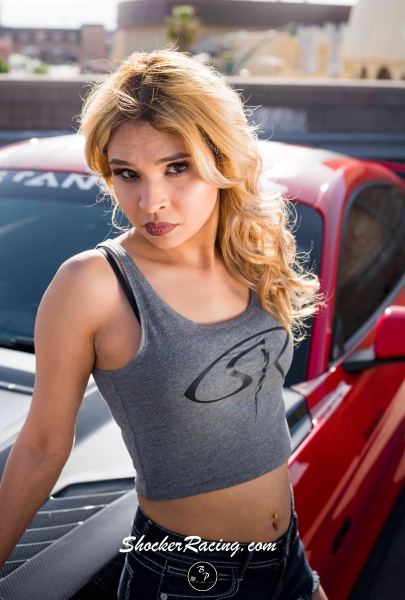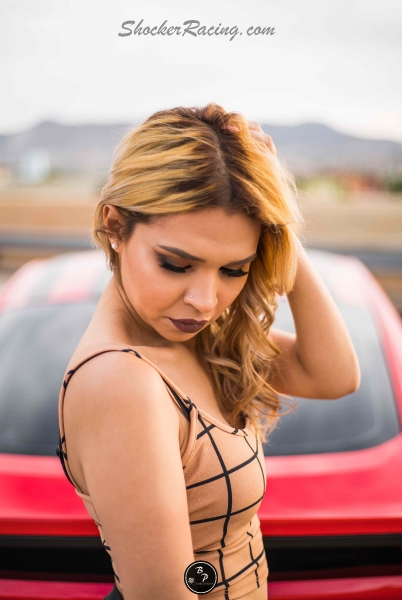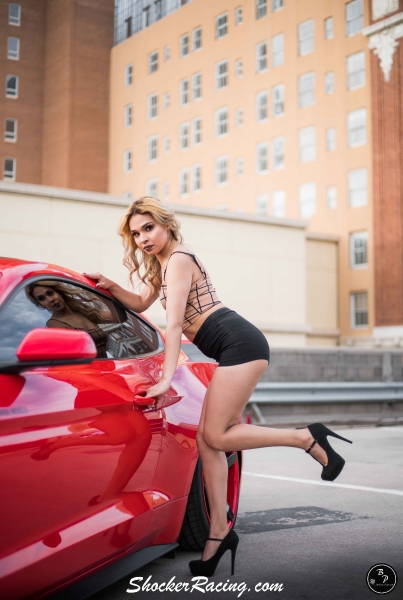 DON'T MISS - Tori Lee's First ShockerRacing Girls Feature - CLICK BELOW: