Alyson Marie Joins the Team
Written by James Tuesday, 21 August 2018 08:45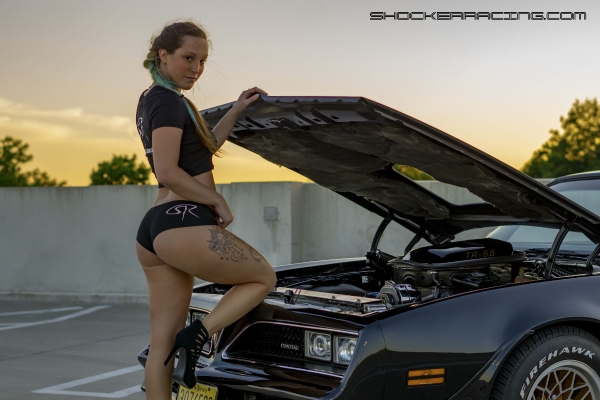 Let's face it, I am a little obsessed with Jeeps since I recently acquired a 2018 Mojito Green Wrangler JL... Our newest ShockerRacing Girl and I have a lot in common!  Not only is she also obsessed with her Jeep, but we just found out we share the same birthday - July 29th!  For this shoot, Alyson teamed up with Mike Miranda from @Boundless_Photography, his father's 1979 Pontiac Trans Am and fellow photographer, Darwin Cipion... I know you fellow Jeepers want to see her with her Wrangler but we will save that for her next feature!  Hit the link to see the full shoot and get to know Alyson: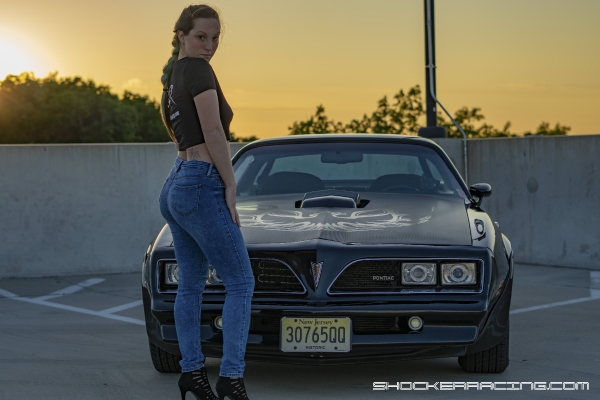 The 25 year old Jersey girl tells us she got into the automotive scene mainly in the Jeep world since she has her 2013 Jeep Wrangler Sport. She has recently begun doing more photoshoots and that has opened up a whole new world for her in the car scene.  Alyson has only been doing modeling for about 6 months now but she learned about the ShockerRacing Girls from following two of her faves; Bex Russ and Sarah Senecal.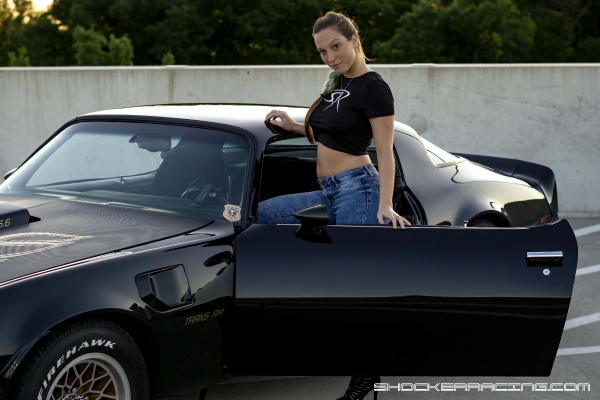 Alyson's first car was a 2000 Dodge Durango, and she loves her Jeep but she tells us that her dream ride would be a Hellcat Challenger!  The 2 door JK Jeep she currently owns features a 2.5" Teraflex Lift Kit, 17" Moto Metal Wheels and a set of 35" Mickey Thompsons to give it that perfect stance.
The 1979 Trans Am featured in this shoot belongs to Miguel Miranda.  It has been fully restored with a custom triple black paint job and custom interior.  The Pontiac 400 motor was balanced and blue printed and the original snowflake wheels were powder coated BBS Gold.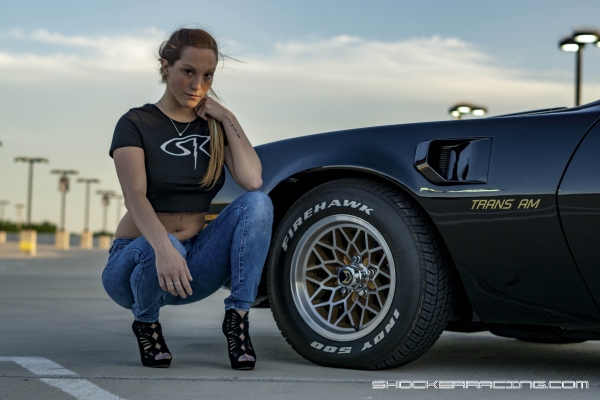 Check out the rest of our interview with Alyson:
SR: Are you originally from Washington, NJ?
Alyson: Yep, I have lived in the same place my whole life.
SR: If ShockerRacing was going to pay for any one mod to your Jeep, what mod would you choose?
Alyson: I would definitely want a RIPP Supercharger!
SR: If you could travel and take your dream Hellcat anywhere in the world, where would you go?
Alyson: Somewhere on a beach in warm weather.
SR: What is your favorite automotive event of the year?
Alyson: Jeep Beach in Daytona, Florida is the best!
SR: With your modeling, have you been featured in any other publications?
Alyson: I will be in Babewatch and Fasslyfe in the next few months!
SR: Who is your favorite ShockerRacing Girl and why?
Alyson: Sarah Senecal! She really is one of my role models.  She is such an amazing person inside and out!
SR: What is your biggest pet peeve?
Alyson: Loud Chewing!
SR: What's your favorite food?
Alyson: Definitely Tacos!
SR: What is your favorite pizza topping?
Alyson: Pineapple and Bacon... don't knock it until you try it!
SR: Do you have any tattoos?
Alyson: Yes, I have 12 tats!  Some of them have meaning and some I just wanted for fun.  I am always thinking to add more to the collection.
SR: What was your favorite part about the shoot?
Alyson: The shoot was so spur of the moment.  We actually planned to do the shoot somewhere else but ended up getting kicked out for safety reasons.  I think this set turned out better at this location than it would have.  We also had the cops pull up on us, we think someone called them for some reason but they ended up being super cool and loved what we were doing!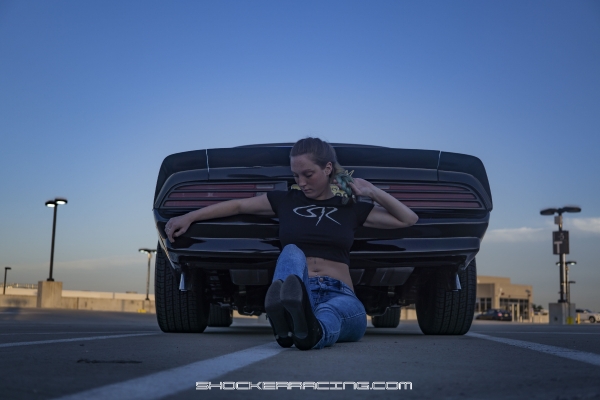 Make sure to check out Alyson on her social media pages:
Check out Mike Miranda's photography page:
Check out Darwin Cipion's photography page: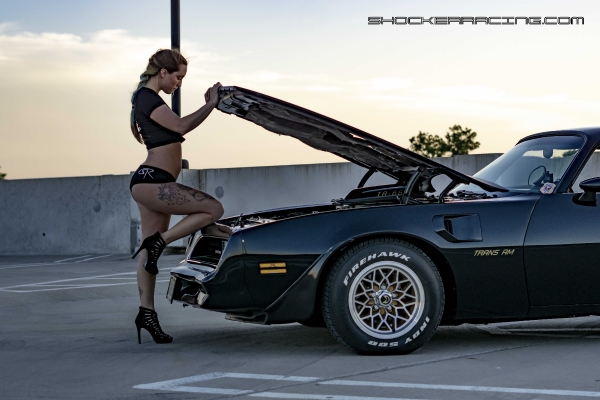 Follow ShockerRacing on our Social Media: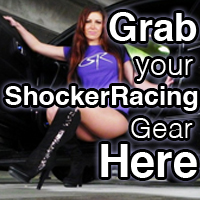 Instagram: @ShockerRacing
Twitter: @ShockerRacing1
Facebook: Facebook.com/ShockerRacing
YouTube: YouTube.com/ShockerRacing
Snapchat: @ShockerRacing
View the full photo gallery here
View the full photo gallery here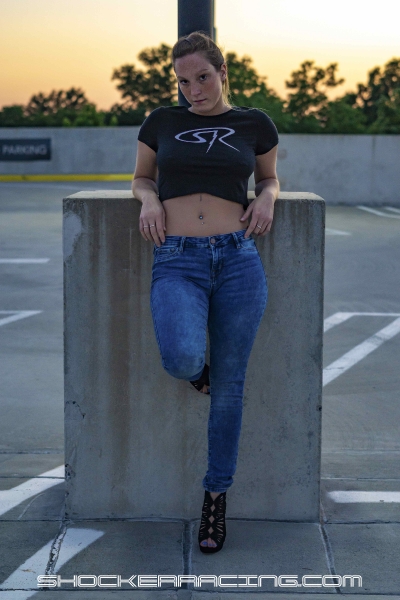 DON'T MISS - Kristen Graham - Muscles and Muscle Cars - Click Below: