Lana Evseeva Joins the Team
Written by James Friday, 30 November 2018 12:19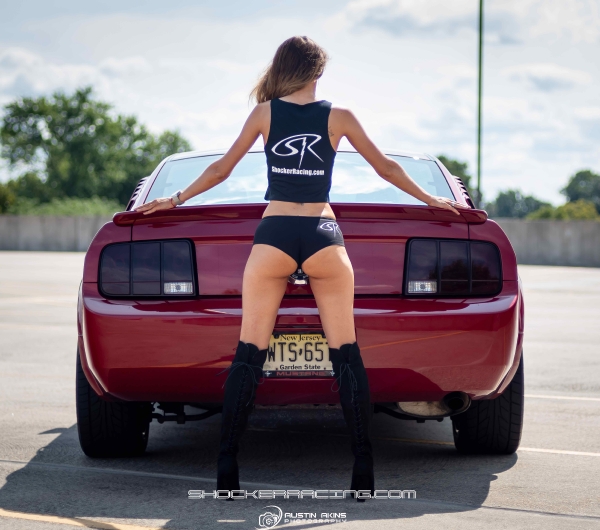 It's been a while since we introduced a new model to the team with her own ride to share. The newest ShockerRacing Girl, Lana Evseeva, shows off her 2008 Ford Mustang V6 for the fans and we are excited to introduce her to the SR Fam. Like many of our Shocker Racing girls, Lana grew up with a wrench in her back pocket and is no stranger to the car world. "My dad got me into all that since I was a child. I knew lots of car makes and models at the age of 5. By the age of 14, I was able to help him and my grandpa with selling car parts. I also was spending time with them when they were fixing their cars." Lana tells us.  Hit the link to see the full photoshoot...


Lana met with photographer Austin Akins and friend Brian Ritter in Trenton, NJ to show off all their rides for her first ShockerRacing feature. "It was fun, overall, and very relaxed. I was very comfortable with the photographer and motorcycle owner, so I was just being myself. Plus, both of them didn't know about my outfits - so it made it more fun." Lana tells us. The whole crew is part of the same car club and love to show off their rides. We love when our girls have their supportive friends help them with shoots.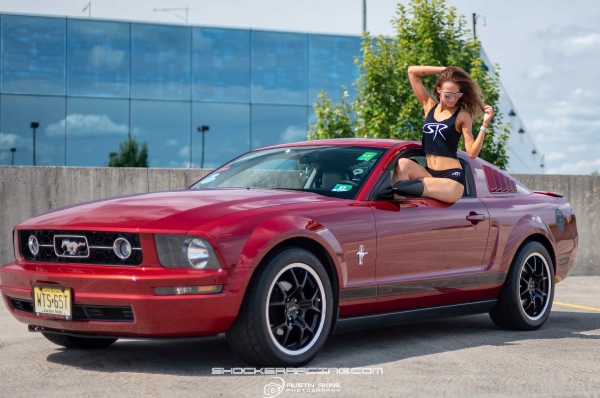 Lana is new to the modeling world but not new to the car world. She has big plans for her ride in 2019 but check out some of the mods on her ride now:
Borla Exhaust - Catback
BBK Cold Air Intake
Rear window louvers
Partially painted interior

Get to know Lana a little more. Read the rest of her interview here:
SR: What got you interested in ShockerRacing?
Lana: I saw an opportunity to be a part of a big growing community of car girls. I want to inspire and support any other female out there who wants to be a part of a car community but is afraid because of possible hate and bullying. I also saw an opportunity to represent SR everywhere I go.

SR: Who is your favorite previous ShockerRacing Girl, and why?
Lana: Sarah, @sen.cityy. Her photos are amazing and she's like eye-candy... She's very photogenic and every photo has a perfect composition, which is very important for the photos if you're trying to say something, not just to put a check mark that shoot was done.

SR: If ShockerRacing was going to pay for any mod to your car no matter what the cost, what mod would you choose?
Lana: Supercharger, of course.
SR: What was your first car?
Lana: My current Mustang is my first car!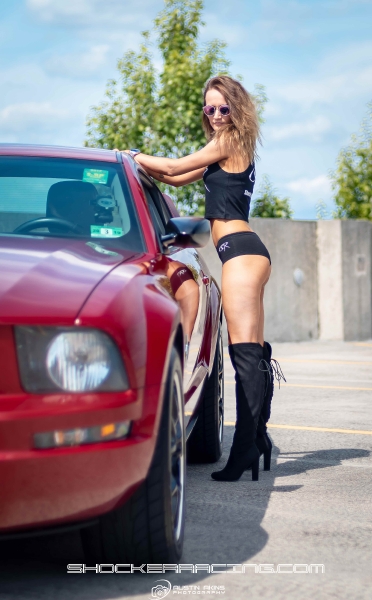 SR: What is your dream car?
Lana: 1967 Ford Mustang Eleanor, real Mustang enthusiasts know why!

SR: If you could travel and have your dream car anywhere in the world, where would you go?
Lana: Venice!

SR: Which of the Fast and Furious movies is your Fave?
Lana: I love ALL of them.

SR: Are you a Paul Walker or a Vin Diesel kind of girl?
Lana: I'm a both of them kind of girl! I love domestic cars like Dom, but I also love imports like Brian.

SR: Are you originally from where you live now? If not, what brought you to your new home?
Lana: No, I was born in Belarus and moved here in 2009 with family.

SR: Are you single?
Lana: Yes, currently single!

SR: What would an ex say is your best asset?
Lana: Stubbornness... it always helps me to achieve my goals, until I'm fully satisfied!

SR: What is your biggest pet peeve?
Lana: Indecisive people!

SR: What nicknames do you have?
Lana: Booty queen and Crazy One!

SR: What's your favorite food?
Lana: Pasta and Pizza.

SR: What's your favorite Pizza topping?
Lana: Cheese, lots of CHEESE!
SR: Do you have any tattoos? If so, how many? Tell us about them.
Lana: Yes, I do have tattoos. My back is fully tattooed - I have an owl with a dream catcher - it's like my amulet or a charm, as I say. It was a very interesting story of how I knew I needed it, but after 2 years of doubt - I decided to do it. I also have 2 tattoos,which are of my cat. One is on my thigh, it's my cat in steam punk style. I also have his eyes in color on my right arm. I have "Always Forever" tattoo on both wrists but it was done more than 5 yrs ago. Every tattoo of mine has a meaning and are very important to me.

SR: Leave us with your favorite quote.
Lana: "Always go with the choice that scares you the most. Take the road that has more curves, because these are some choices that are going to require most from you. Never stop challenging yourself."

If you loved getting to know Lana catch her at Mustang Week 2019!!! Can't get enough of all your favorite Shocker Racing Girls? Be sure to follow ALL our social media channels. If you would like to become a Shocker Racing model. Email James at shockerracinggirls@gmail.com and tell us why you could be an asset to the team.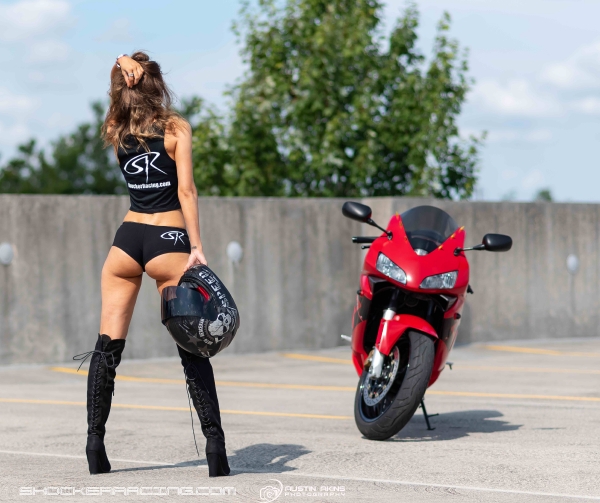 Follow Lana and her the team here:
Model - Lana
Photographer - Austin Akins
Vehicle Owners
Grey Mustang - @her_s197
Red Mustang - IG @akinsa88
Honda CBR - Brian Ritter - Facebook.com/brian.ritter.5494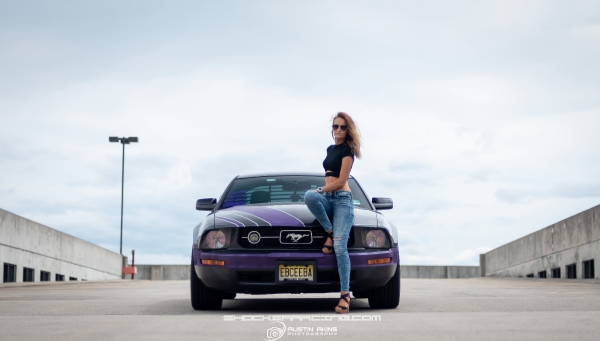 Follow ShockerRacing on our Social Media: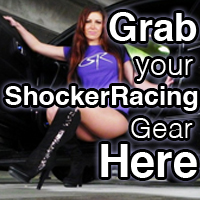 Instagram: @ShockerRacing
Twitter: @ShockerRacing1
Facebook: Facebook.com/ShockerRacing
YouTube: YouTube.com/ShockerRacing
Snapchat: @ShockerRacing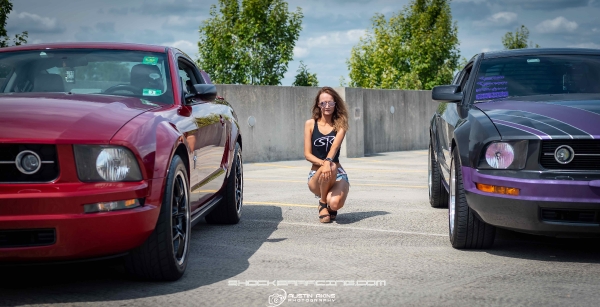 View the full photo gallery here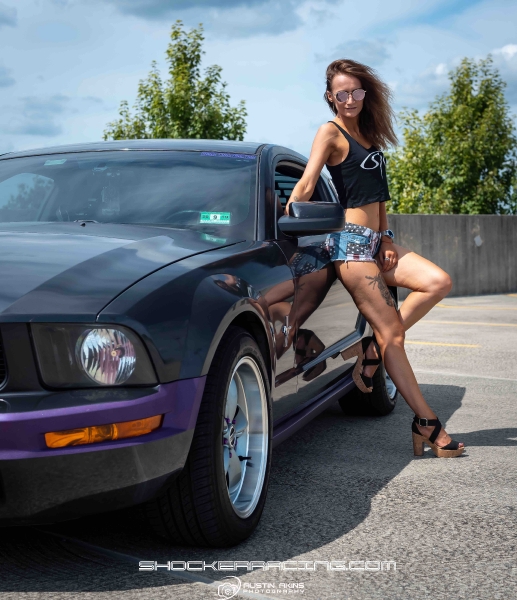 View the full photo gallery here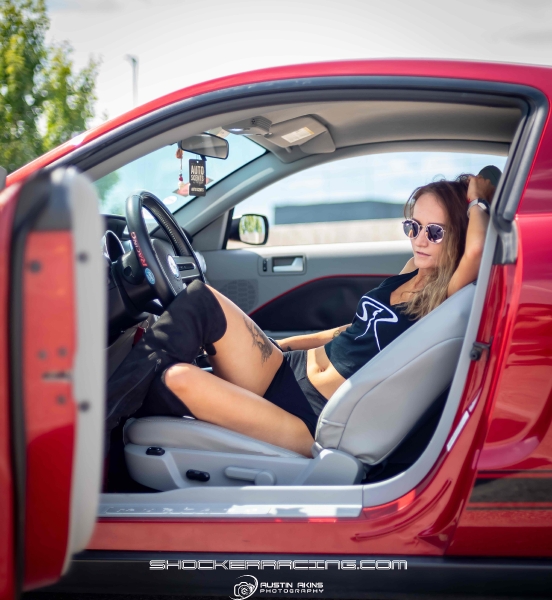 View the full photo gallery here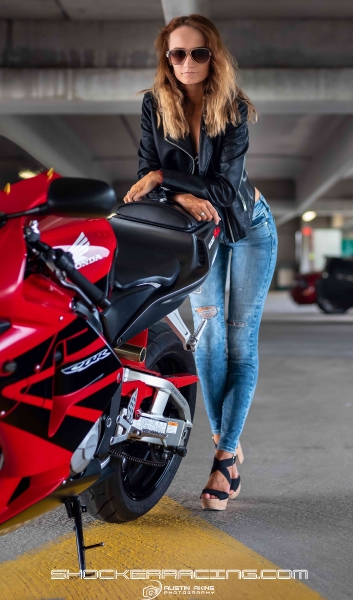 NEW PHOTOS ADDED 12/4/18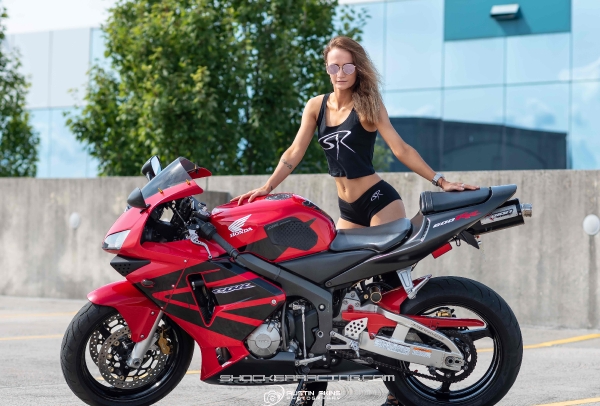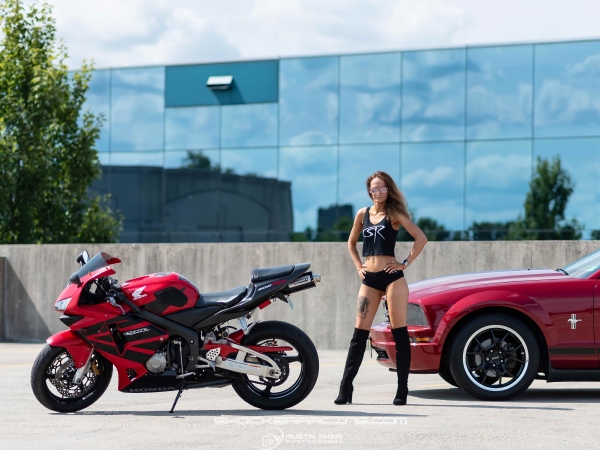 Order your 2019 ShockerRacing Girls Calendar now! Click the photo below to order: