Rachel Williams Joins the ShockerRacing Girls
Written by James Tuesday, 12 November 2019 11:35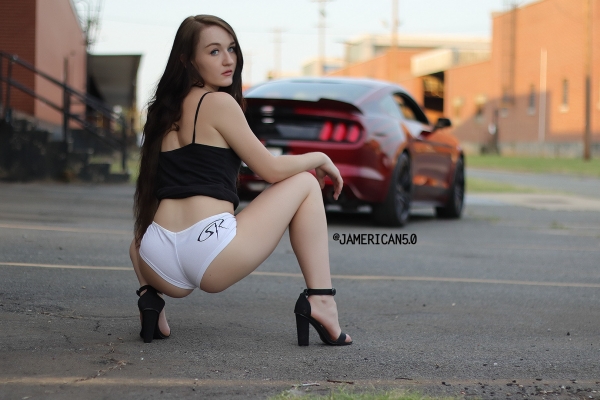 The car scene is incredibly vast with new models and car enthusiasts coming into the community. Here at ShockerRacing we have the privilege of introducing many of those new faces to the car circle including our newest model, Rachel Williams. The 21 year old from Rock Hill, SC has recently popped up in the car scene thanks to car owner and photographer Marlon aka @jamerican5.0 on Instagram. The two got together recently to promote ShockerRacing on Marlon's Instagram page. They got some great images of Rachel for us to share, hit the link to see the full photo shoot: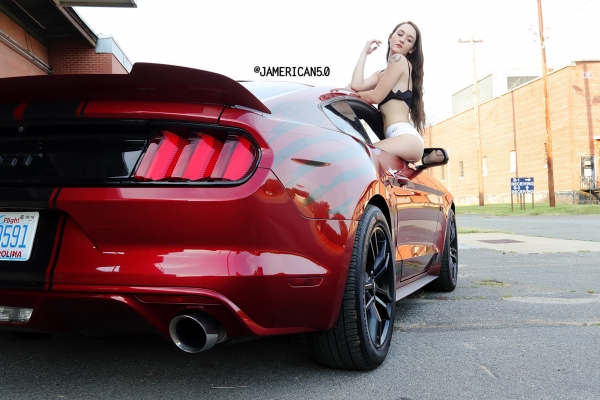 As we got to know Rachel we learned she has only been modeling for a year and admits she still has a lot to learn. Although, she recently has been published in MAG CLOUD favorite, Babewatch, issue number 77. We are excited to see Rachel grow as a model and car enthusiast. Rachel tells us she is a CNA in the memory care unit at a local nursing home. She tells us "I have a passion for caring for the elderly." So we know Rachel is a sweet as her work.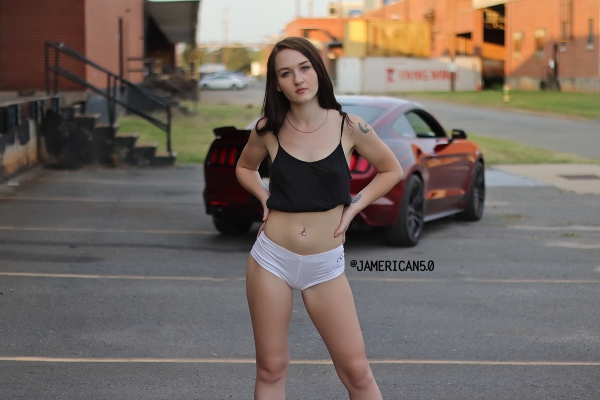 Rachel shot with Marlon's mustang at Camp North End in Charlotte, NC. Once used to produce Model T's and Army missiles, this 76-acre historic industrial site now serves as a hub for creativity and innovation in the heart of Charlotte's North End Smart District. Home to Charlotte's largest assemblage of historic buildings, the location has carefully crafted adaptive reuse strategy to preserve the character of the industrial factories and meet the needs of a modern office user.
Get To know more about Rachel below:
SR: What got you interested in ShockerRacing?
Rachel: My photographer introduced me to Shocker Racing and I found y'all on Instagram and wanted to get involved!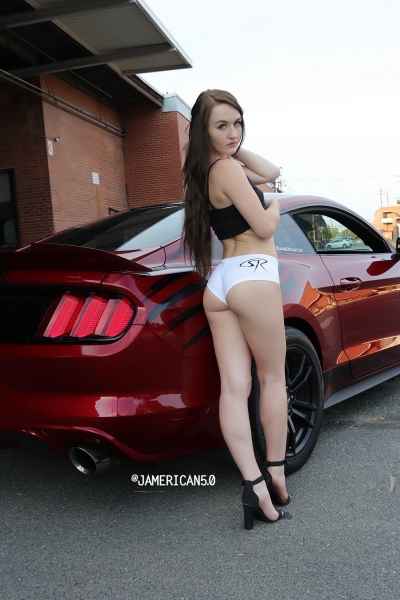 SR: What do you drive?
Rachel: I have a Black Toyota Camry convertible for the time being.
SR: What was your first car?
Rachel: It was a 1999 silver Honda Accord.
SR: What is your dream car?
Rachel: I want a Black Corvette!
SR: Who is your favorite previous ShockerRacing Girl, and why?
Rachel: Sarah aka @sencityy! I love her look and versatility.
SR: Are you single?
Rachel: I'm happily taken!
SR: What would an ex say is your best asset?
Rachel: I'm generous and love to help people!
SR: What is your biggest pet peeve?
Rachel: Laziness!
SR: What nicknames do you have?
Rachel: Rach, Ratch, Roo, Rachelle
SR: What's your favorite food?
Rachel: Pretty much any kind of pasta and bread is my favorite, but I love all kinds of food and love trying new things!
SR: What's your favorite Pizza topping?
Rachel: Pepperoni and banana peppers on regular pizza, but buffalo chicken pizza is the best.
SR: If you could travel and have your dream car anywhere in the world, where would you go?
Rachel: I would go all over Italy. I've always been interested in the history and culture but I mainly want to go for the food and views!
SR: Do you have any tattoos?
Rachel: I have 5 tattoos. The one on my ribs says "difficult roads often lead to beautiful destinations" and that's also my favorite quote. Then I have a rose on my hip, which I honestly just thought was cute. Then I have a lion on my wrist because I'm a Leo and it stands for strength and loyalty. Then I have a dove with olive branches around it on my shoulder which stands for peace because I consider myself a peaceful and laid-back person. And lastly, I have a moon behind my ear because my dog's name is Luna and that means 'moon' in Latin.
SR: What are two fun facts about you that people don't already know?
Rachel: I have my personal training degree and I'm an adventurous person that loves being on the water and doing water sports like wakeboarding.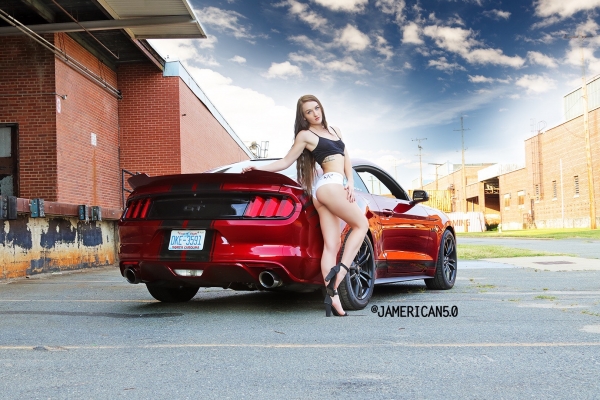 We hope you loved getting to know Rachel. If you are interested in becoming a Shocker Racing model, please email us at This e-mail address is being protected from spambots. You need JavaScript enabled to view it for more information on how to join our team.
Follow the team here:
Model: IG - @rachhwill FB- Rachel Williams
Photographer/Car Owner: IG - @jamerican5.0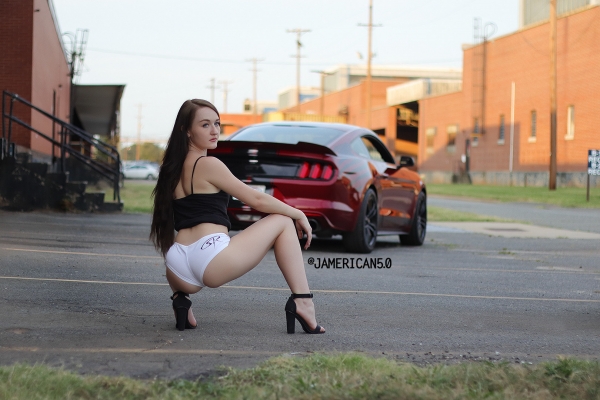 Follow ShockerRacing on our Social Media: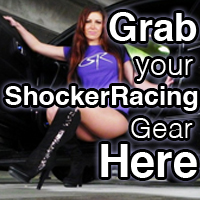 Instagram: @ShockerRacing
Twitter: @ShockerRacing1
Facebook: Facebook.com/ShockerRacing
YouTube: YouTube.com/ShockerRacing
Snapchat: @ShockerRacing
DON'T MISS RACHEL'S FULL PHOTO GALLERY HERE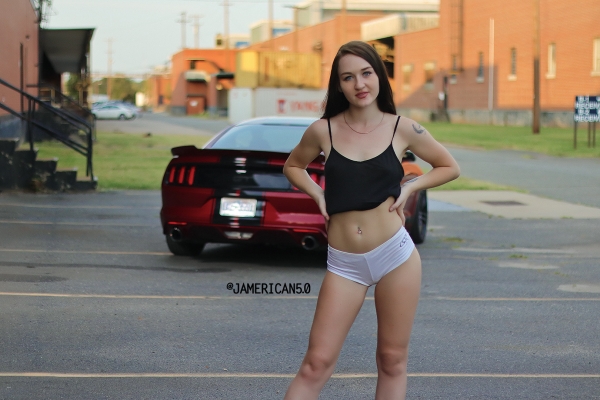 DON'T MISS RACHEL'S FULL PHOTO GALLERY HERE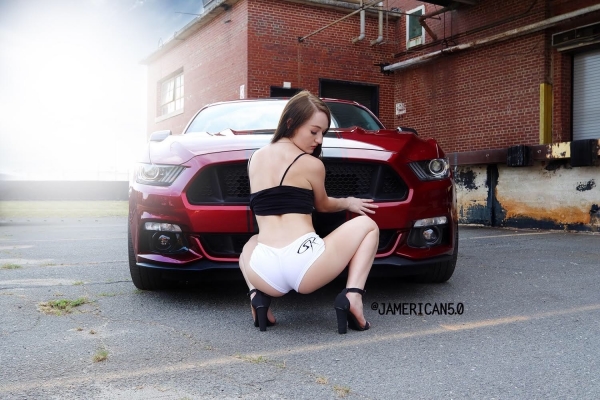 DON'T MISS RACHEL'S FULL PHOTO GALLERY HERE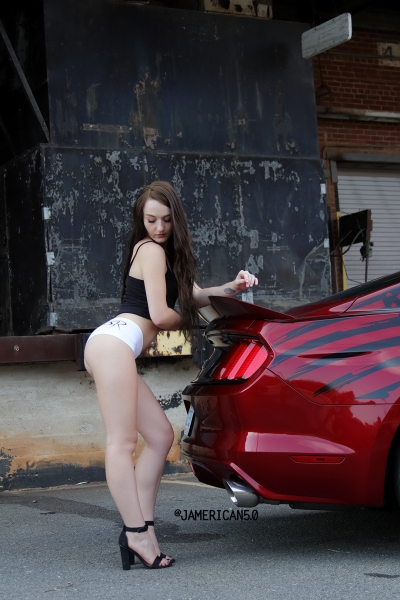 DON'T MISS RACHEL'S FULL PHOTO GALLERY HERE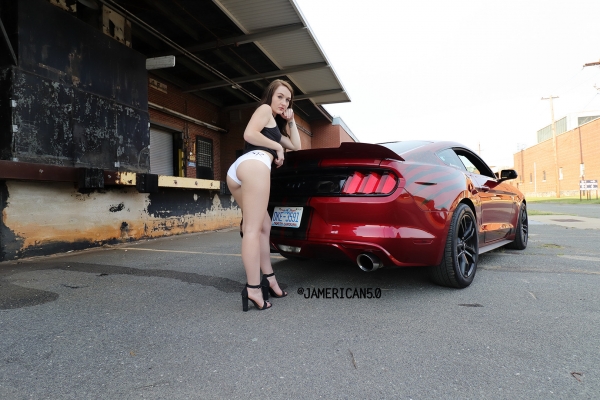 DON'T MISS - Mackenzie Funk Joins the SR Girls - CLICK BELOW: