Written by James Monday, 30 November 2015 00:00
Since placing my order for a 2016 Porsche Cayman 981 back in March, I have been dreaming of how I would begin the customization process.  I already knew that tinting the windows would be one of the first mods completed as they always enhance the appearance of almost any car and are relatively inexpensive. I have always been known to be a little flashy with my cars, and I really like them to stand out in a crowd.  With vinyl wrapping being all of the rage these days, I have been tossing around all sorts of ideas including everything from just wrapping the roof to completely wrapping the hood, roof, and rear decklid.  At some point over the last few months, I came up with the idea of leaving a driver stripe down the entire top of the car.

It has also been the plan to replace the base factory wheels since day 1.  The factory 18" wheels almost look like they do not belong on the Cayman and the optional factory Porsche wheels were way over priced and not quite unique enough for my taste.  I have been searching for the perfect set of black 19" or 20" wheels but have yet to find the perfect set.
So far the consensus on the stripes online has been very mixed.  Some people have absolutely loved them, while others completely hate it.  It seems that people like the stripes a lot better in person as the photos don't truly do it justice.  Update: As more and more people have seen the stripes with the new black O.Z. Wheels, people are really loving the look of the car now!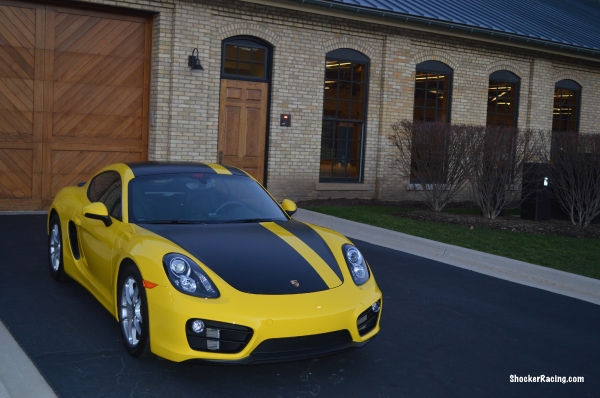 I was just recently in contact with the guys over at Fabspeed Motorsport and after a great conversation with John I finally ordered up their Supercup Race Exhaust for the Cayman.  I ordered it with the black exhaust tips which look amazing on this car.  I took some before footage of the exhaust and am currently working on getting some after footage to get a full before and after video up soon. FABSPEED SUPERCUP RACE EXHAUST INSTALL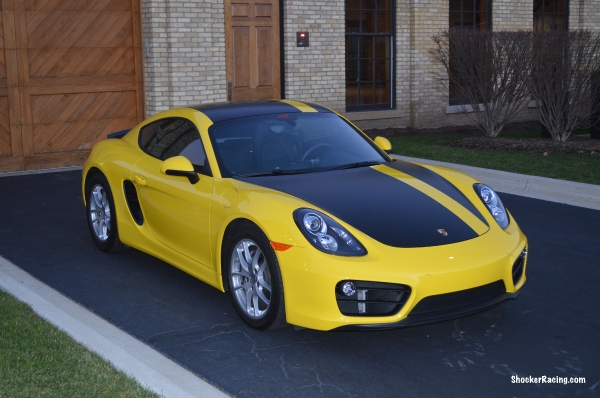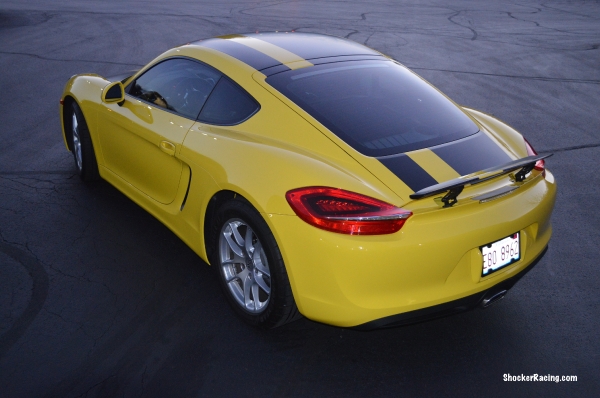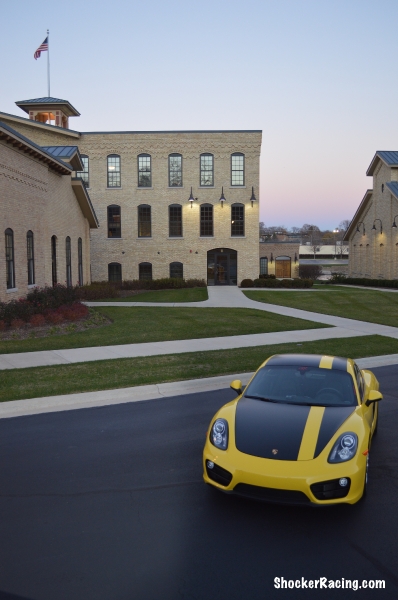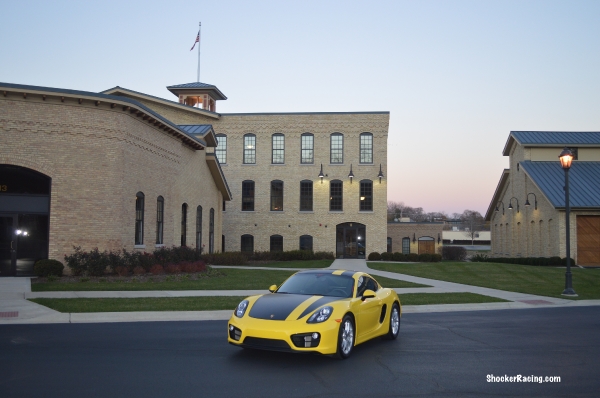 Check out our other Porsche Cayman Features:
Porsche Cayman 981 LED Side Marker Install
How to Remove the Porsche Cayman 981 Hood Crest