Written by James Tuesday, 08 January 2019 10:55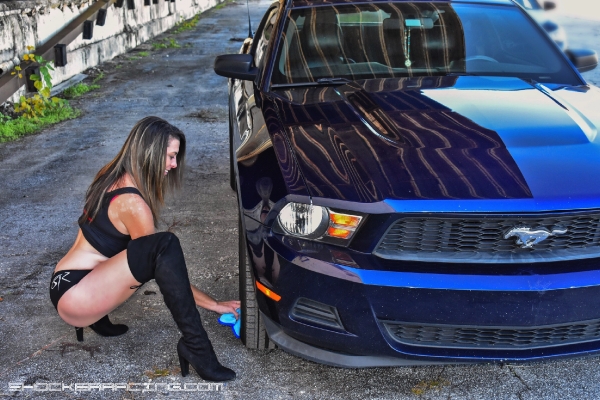 Our first feature for 2019 introduces us to Lainey Freeman and her 2012 Mustang.  This Florida native has spent her entire life in the warm weather moving from Tampa to Jacksonville at a young age.  Lainey's first car was a 1989 Ford Mustang GT, and her dream car is a 2020 Mustang GT500... so it's safe to say she is a Mustang Girl through and through.  Ms. Freeman tells us her favorite automotive events are Mustang Week and American Muscle Show which isn't surprising that she loves the two most significant Mustang events of the year.
Hit the link to see her full photoshoot with her Mustang: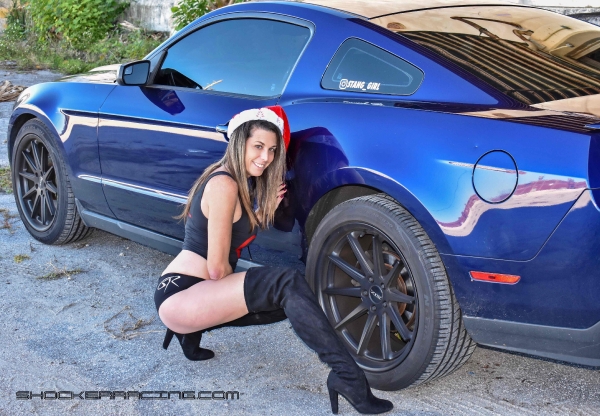 Lainey's 2012 Mustang is a 3.7L Premium model in the beautiful Kona Blue color.  So far she has had it tuned by Tony at Turners Inc along with a resonator delete and upgraded muffler.  We asked her what mod she would choose if ShockerRacing offered to buy her any one mod, "I'd have to say my choice would be a twin turbo setup!" Lainey exclaimed.  She explains her love for cars evolved from a very young age, "I used to love helping my dad with his tools in the garage, and loved watching the cars at the track beginning from the age of just three years old!"
Ms. Freeman is still new to the automotive modeling scene, but she has been working with a few photographers modeling with cars over the last few months.  This shoot features photos by Mike Hamilton, and Lainey showed off some Christmas spirit wearing a Santa Hat with her ShockerRacing apparel.  She tells ShockerRacing this will be her very first publication! Lainey mentioned that Alex Stone had inspired her to become a member of the ShockerRacing Girl team.  "She appears to be very elegant, yet sexy in her photos and well as being very positive and showing confidence," Lainey explained.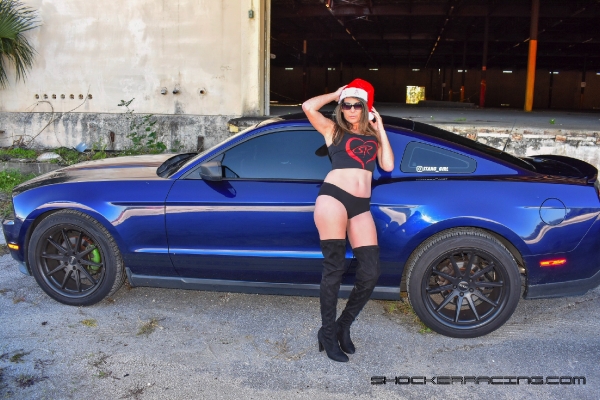 Check out the full interview with Lainey below: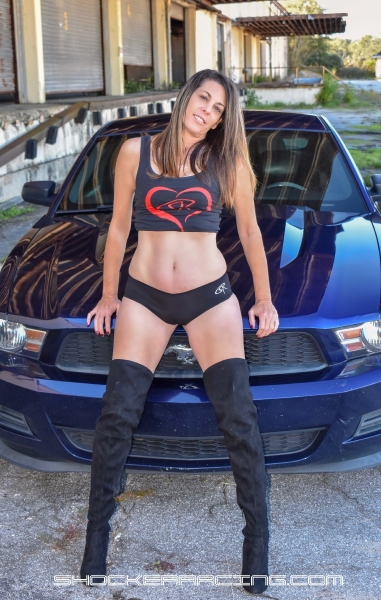 SR: Our readers will want to know if you're single, so are you?
Lainey: Single ?
SR: What would an ex say is your best asset?
Lainey: Probably my smile and my upbeat personality.
SR: Do you have any nicknames?
Lainey: They call me Sunshine.
SR: What's your favorite food?
Lainey: Pizza, Tacos, and a great Burger!
SR: What's your favorite pizza topping?
Lainey: Give me all the meats!
SR: Which of the Fast and Furious films is your fave?
Lainey: Definitely the first one.
SR: Paul Walker or Vin Diesel?
Lainey: I am Vin Diesel girl!
Don't forget to check out Lainey on her Instagram: @Stang__Girl
Check out her photographer on Instagram: @ThisGuyMultimedia
If you would like more information on how to become a Shocker Racing model. Please email us why you should be apart of the team at shockerracinggirls@gmail.com.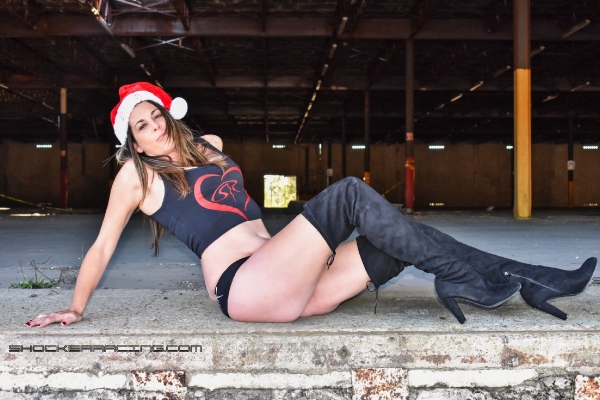 Follow ShockerRacing on our Social Media: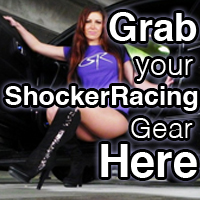 Instagram: @ShockerRacing
Twitter: @ShockerRacing1
Facebook: Facebook.com/ShockerRacing
YouTube: YouTube.com/ShockerRacing
Snapchat: @ShockerRacing
VIEW LAINEY'S FULL PHOTO GALLERY HERE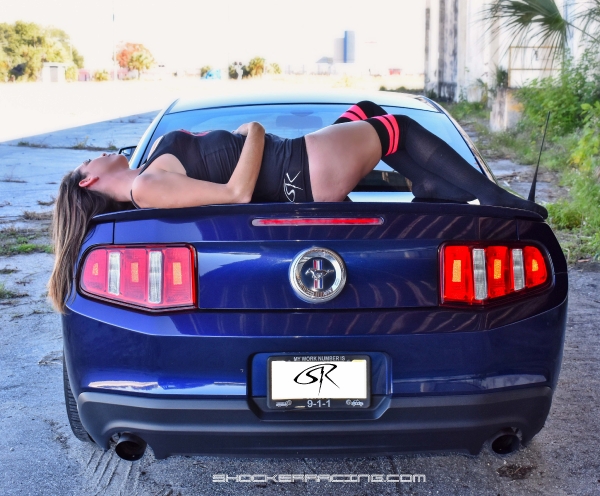 VIEW LAINEY'S FULL PHOTO GALLERY HERE
DON'T MISS CASSIDEE'S FEATURE - CLICK BELOW: