Written by James Tuesday, 15 January 2019 13:59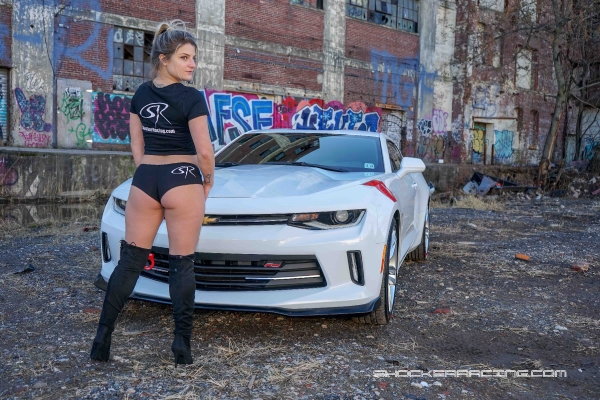 It isn't often that we get to work with models from Connecticut... ShockerRacing seems to attract a lot of models in Florida, Texas, and the Carolinas.  It's always refreshing bringing in new models from various states throughout the U.S. and our latest ShockerRacing Girl, Jamie, was born and raised in CT.  The five foot one inch tall, 23 year old has been modeling independently for about a year now.  The majority of her photoshoots have been lingerie and swimwear with this being her first official automotive feature.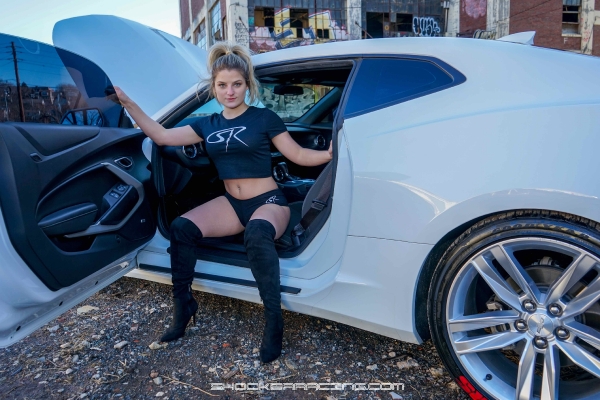 Jamie and her photographer found an abandoned building in Newark, NJ to use as a backdrop for her first ShockerRacing Girls feature.  "We had to drive on a back road that was right along a river to get to the location," Jamie explained.  Her photographer, Juan Barrera, also provided the 2017 Camaro RS for the shoot.  His white Camaro features some nice red accents, an EZ Splitter, and a complete sound system with Kicker Amps.  For additional performance, he added a full exhaust system and a K&N Cold Air Intake.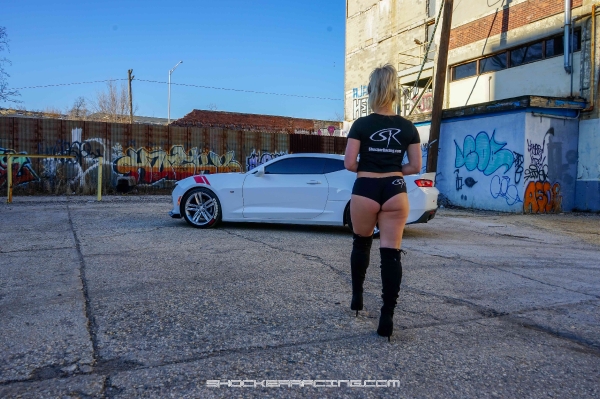 She first got involved with the car scene when her current car got totaled and her friend, Dave, helped fit it back up.  She started going to car events with Dave, and she has loved them ever since. Jamie currently drives a five-speed 2007 Suzuki Forenza, but her first car was a 2003 Mitsubishi Lancer. She exclaimed, "I do have an obsession with Mitsubishi's since my first car was one. My dream car is a Mitsubishi Evo X."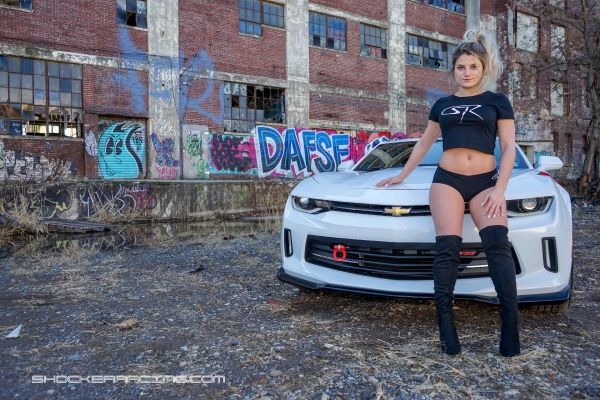 Read on for the rest of our interview with Jamie:
SR: So what got you interested in ShockerRacing?
Jamie: I became interested when I saw how ShockerRacing pays attention to detail with each of their features.  I like seeing all the different types of models incorporated within SR.
SR: Who is your favorite previous ShockerRacing Girl?
Jamie: Sarah aka SenCityy is my favorite because I love how she portrays different emotions in her pictures.  She shows attitude, smiles, and knows how to position her body perfectly for every shot.
SR: Are you single?
Jamie: Sorry guys, I am engaged!
SR: What would an ex say is your best asset?
Jamie: I asked one, and they said I am loyal, very trustworthy, respectful, and good at communicating.
SR: What's your biggest pet peeve?
Jamie: I have two; Clutter, and when people leave the Dawn dish detergent cap open.
SR: What is your favorite food?
Jamie: I have two faves.  Sushi and homemade Mac and Cheese with hot sauce.
SR: If you could travel anywhere in the world and take your dream Evo X with you, where would you go?
Jamie: Greece, I have always wanted to go there.
SR: Do you have any tattoos?
Jamie: I have three tats.  One on my foot with three small stars, the second is on my forearm of an old style master key with my younger sisters birthday in it.  My third one is on my upper back of a scroll.  Written inside is Phillippians 1:6.  It says, "He who has begun a good work in you, being confident of this will complete it." and there are flowers around the scroll.
SR: Tell us a fun fact about you, that people don't already know.
Jamie: I have a unique obsession with fish tanks.  I own two tanks which include sharks, beta fish, Dwarf Frogs, Loaches, Molly's, Catfish, Suckers, and Neon Fish.
SR: Leave us with your favorite quote.
Jamie: "A woman is like a tea bag, you can't tell how strong she is until you put her in hot water." by Eleanor Roosevelt.
Give Jamie, and her photographer a follow on Instagram: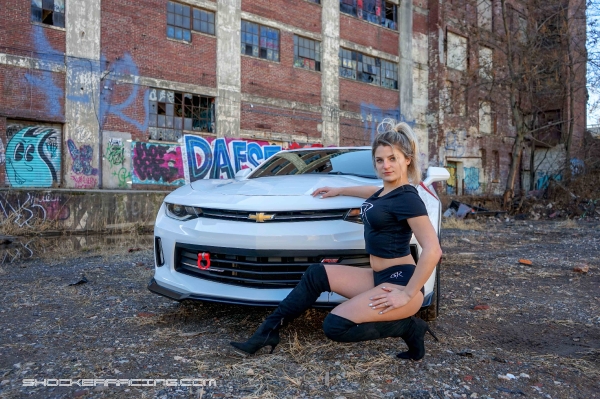 Follow ShockerRacing on our Social Media: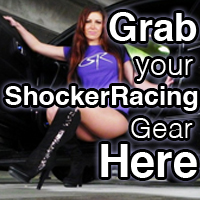 Instagram: @ShockerRacing
Twitter: @ShockerRacing1
Facebook: Facebook.com/ShockerRacing
YouTube: YouTube.com/ShockerRacing
Snapchat: @ShockerRacing
View Jamie Lynn's full photo gallery here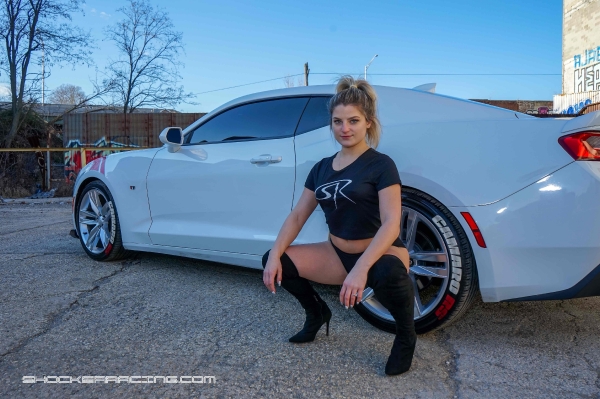 View Jamie Lynn's full photo gallery here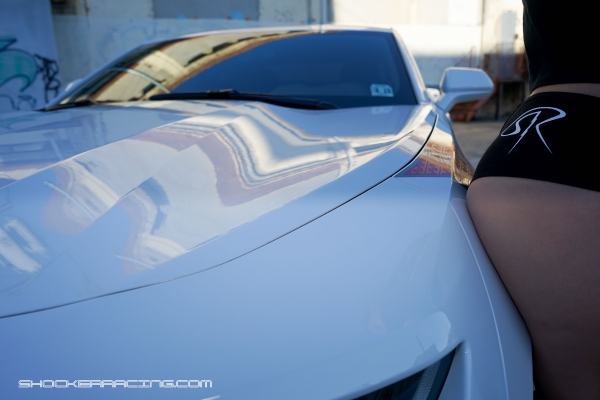 View Jamie Lynn's full photo gallery here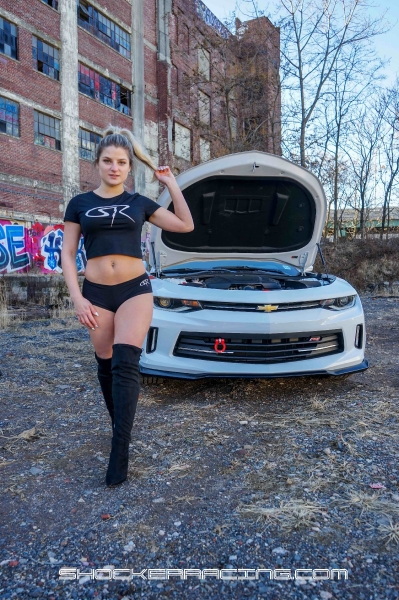 View Jamie Lynn's full photo gallery here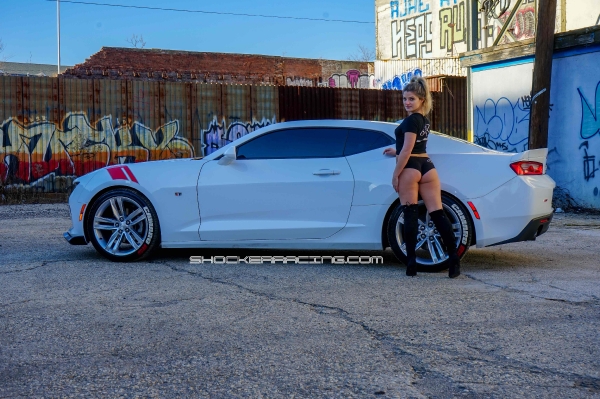 View Jamie Lynn's full photo gallery here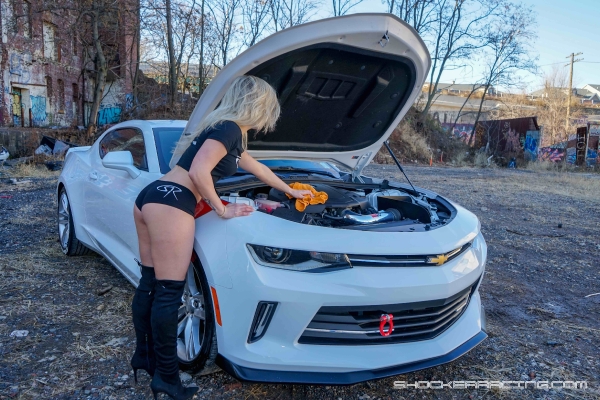 View Jamie Lynn's full photo gallery here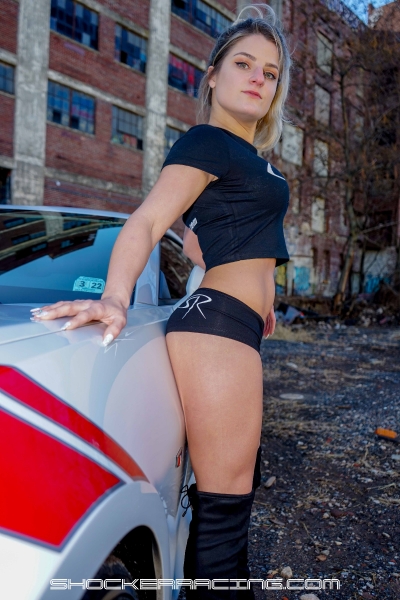 View Jamie Lynn's full photo gallery here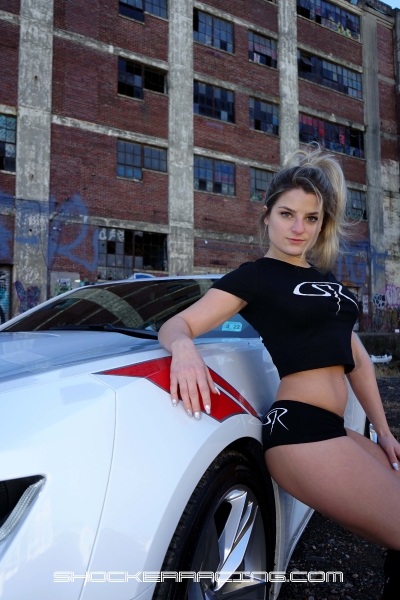 View Jamie Lynn's full photo gallery here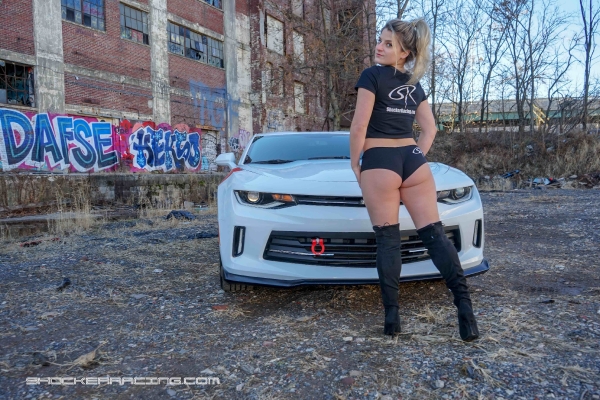 View Jamie Lynn's full photo gallery here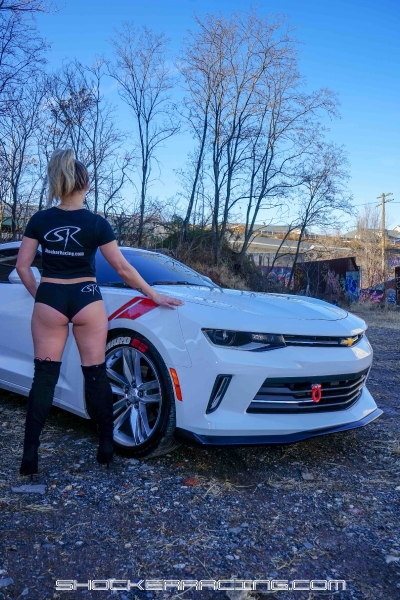 DON'T MISS LAINEY FREEMAN'S FIRST FEATURE - CLICK BELOW: