Written by James Tuesday, 05 February 2019 12:11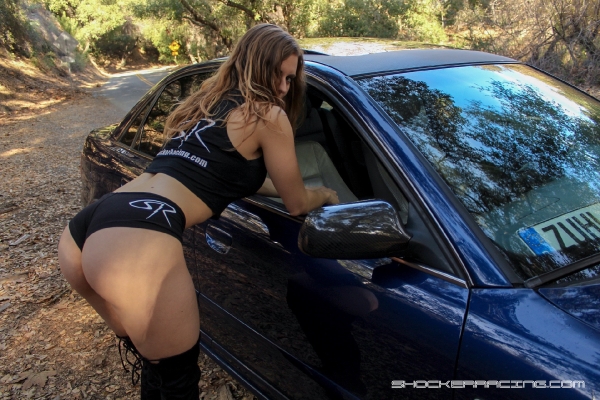 It's been four years since Zelanna first appeared on ShockerRacing.com and not a lot has changed... She is still playing with Audi's, she is still building the booty, and she is still dropping amazing photos on us! What has changed in this photoshoot is the location and the photographer.  Zelanna, aka @Zuhlaynuh, headed out to the backroads of Temecula, CA with her photographer Angie(@mcshortness).  The beautiful wooded area proved to be the perfect backdrop for the shoot.  Hit the link to see more from this set: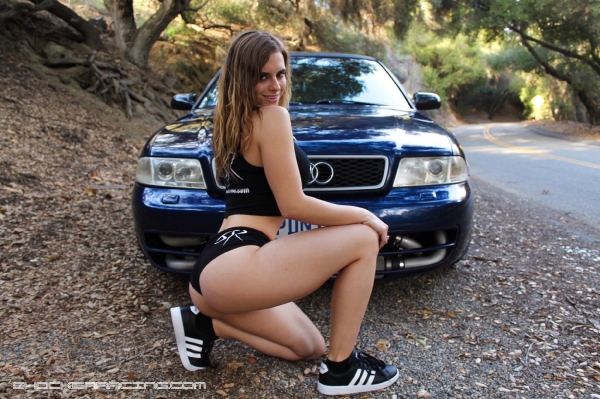 A quick peek at Zelanna's Instagram will reveal three things she loves to spend her time doing.  She is either hitting the gym, playing with one of her Audi's, or modeling with yet another fantastic photographer somewhere in California.  She currently owns both an Audi B5 A4 and the 2000 Audi S4 she chose to shoot with this time.  Zelanna tells us, "We chose this location in Temecula because of the perfect weather and less traveled roads," she laughed, "but I'm pretty sure we almost caused a few accidents!" Imagine driving down a back road in California and seeing Zelanna rocking our famous booty shorts standing on the side of the road... it would stop us in our tracks!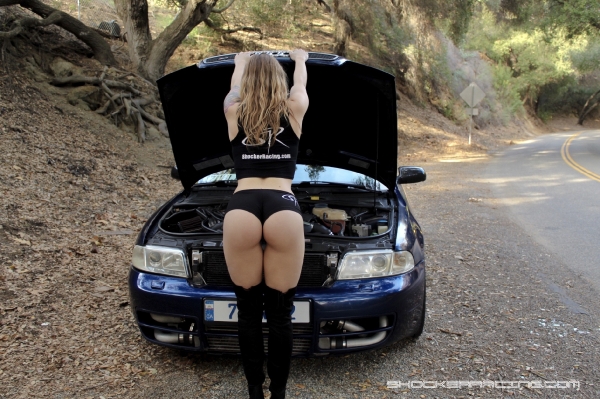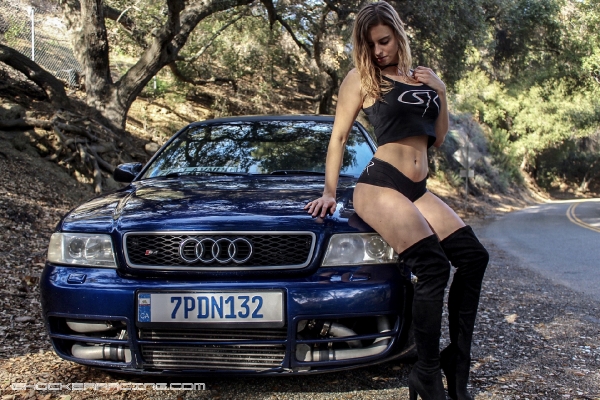 Zelanna's 2000 Audi S4 features a host of amazing mods but here are the big upgrades:
Frankenturbo F4H Turbos
Custom Stage 3 Tune
AWE Twin 2 Exhaust
034 High Flow Cats
JHM Stage 4 Clutch
ST Coilovers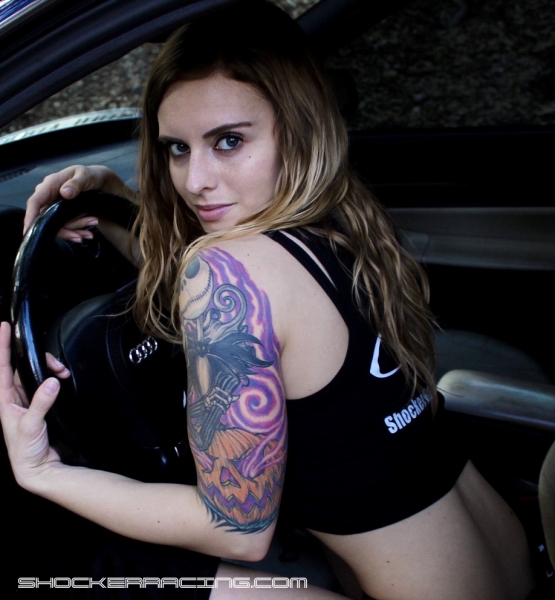 Don't miss Zelanna and her photographer on social media:
Zelanna's previous features: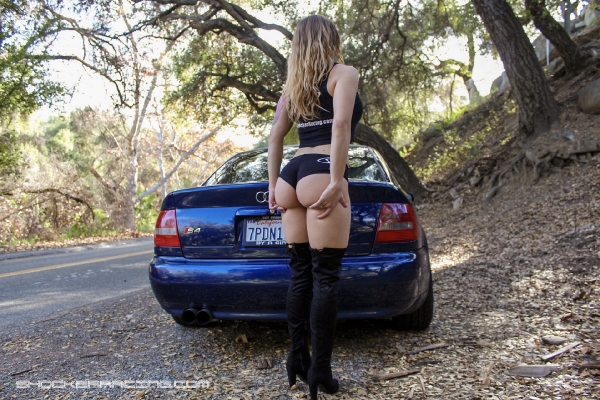 Follow ShockerRacing on our Social Media: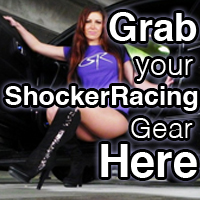 Instagram: @ShockerRacing
Twitter: @ShockerRacing1
Facebook: Facebook.com/ShockerRacing
YouTube: YouTube.com/ShockerRacing
Snapchat: @ShockerRacing
CLICK HERE TO SEE ZELANNA'S FULL PHOTO GALLERY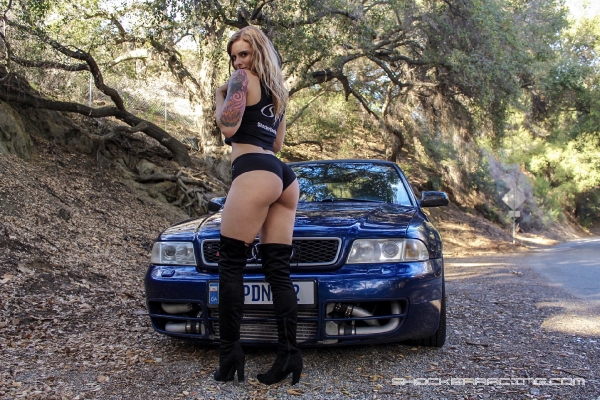 CLICK HERE TO SEE ZELANNA'S FULL PHOTO GALLERY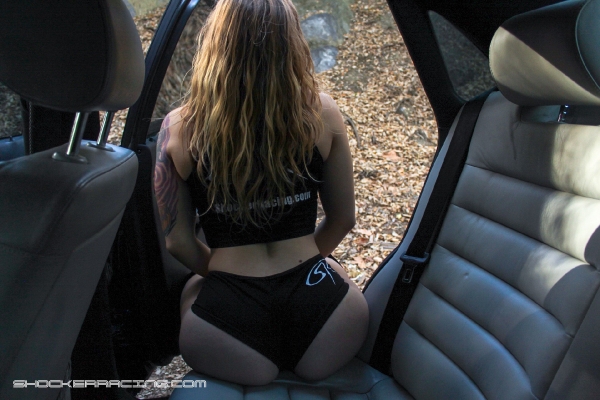 CLICK HERE TO SEE ZELANNA'S FULL PHOTO GALLERY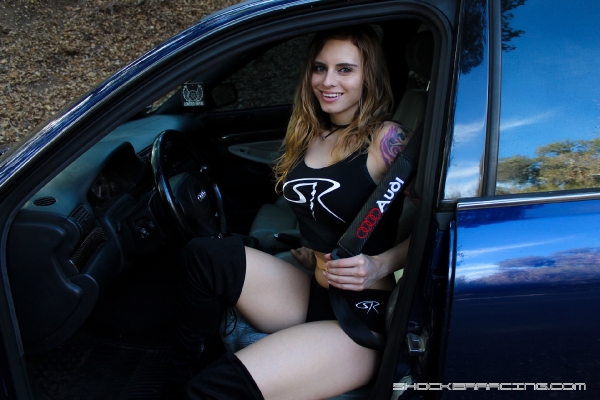 CLICK HERE TO SEE ZELANNA'S FULL PHOTO GALLERY
CLICK HERE TO SEE ZELANNA'S FULL PHOTO GALLERY
CLICK HERE TO SEE ZELANNA'S FULL PHOTO GALLERY
CLICK HERE TO SEE ZELANNA'S FULL PHOTO GALLERY
CLICK HERE TO SEE ZELANNA'S FULL PHOTO GALLERY
CLICK HERE TO SEE ZELANNA'S FULL PHOTO GALLERY
CLICK HERE TO SEE ZELANNA'S FULL PHOTO GALLERY
CLICK HERE TO SEE ZELANNA'S FULL PHOTO GALLERY
CLICK HERE TO SEE ZELANNA'S FULL PHOTO GALLERYHERE

DON'T MISS BEX'S LATEST FEATURE - CLICK BELOW: