Written by James Monday, 11 February 2019 11:57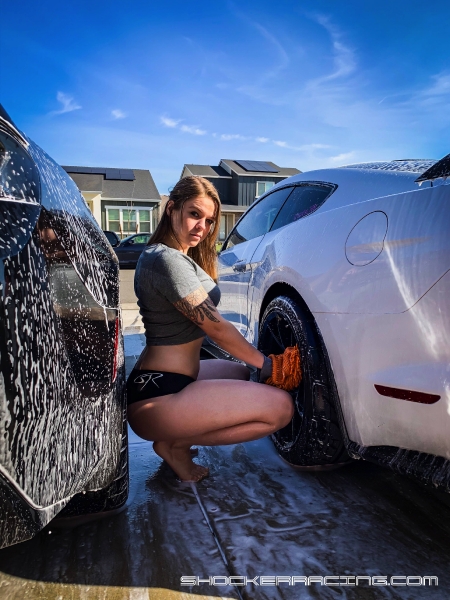 "I'm afraid of heights, but my job takes me 40,000 feet in the air." our latest ShockerRacing Girl explained to us.  Lindsay Thye currently serves in the United States Air Force as an In-Flight Refueler. She is formerly from Houston, Texas, but the Air Force has brought her to Merced, California.  The 22-year-old drives a 2018 Camaro 1SS 1LE, and she decided to shoot with it and her boyfriends Ford Mustang GT350R for her ShockerRacing debut... that's right; it's a divided household!  Mustang vs. Camaro... but despite the automotive rivalry, she describes their relationship as a Dom and Letty kind of love!  The couple had a blast putting together this shoot and you won't want to miss the rest of the pics.
Hit the link to see the full photoshoot:
Lindsay's Black Camaro SS features a Roto Fab Intake, a Chevrolet Performance Strut Brace, BMR Motor Mounts, and many cosmetic mods to make her match the "Venom" theme.  "Yes, it's going to hit the track.  No, she is not a garage queen!" Lindsay exclaimed. Her first car was a 2013 Ford Focus SE, but she hated it and quickly moved to a 2016 Ford Mustang. The Mustang helped her get involved in the car scene because Lindsay loved working on it and showing off what she had done at car shows and events.
For this shoot, Lindsay chose one of our Gray Crop Tops and paired it with our famous Bootyshorts and a pair of jeans.  They used the Castle Air Force Base as the shoot location and took the opportunity to do some car wash shots in our apparel.  She tells us she is relatively new to modeling, but she is super excited about this feature and had a lot of fun shooting with her boyfriend.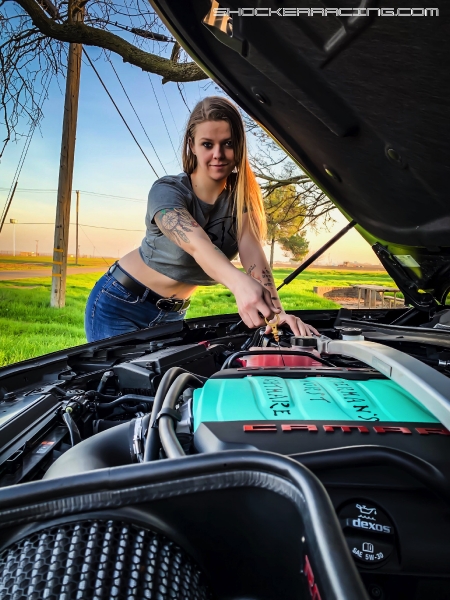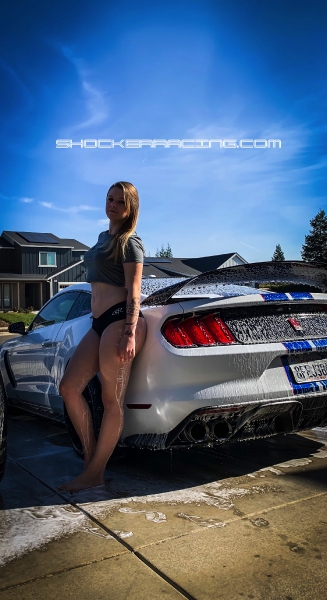 Don't miss the rest of Lindsay's interview:
SR:  Who is your favorite ShockerRacing Girl?
Lindsay: That would have to be Bianca, @ThatMach1Chick, she's so natural and talented with the camera.
SR: What is your dream car?
Lindsay: Definitely a 2017 Dodge Viper ACE Extreme.  It has to be the Extreme because that Aero package is sick!
SR: If you could travel anywhere in the world with your dream car, where would you go?
Lindsay: Germany to the Nurburgring... duh!
SR: What mod would you do to your Camaro if money was no object.
Lindsay: I would probably want the ZL1 1LE Supercharger put on so that I can beat my boyfriends Mustang GT350R!
SR: Tell us about your Tattoos.
Lindsay: I have 6, the first is a half sleeve on my right arm of an owl with a dream catcher body.  It represents my Grandpa and our Cherokee Indian heritage.  On my inner forearm, I have a sea turtle with a compass on its shell.  It represents my career in the Air Force.  I have a Dove made of music notes on my right shoulder because music is a huge part of my life.  On my left inner bicep I have a quote, "Beyond every rainstorm, a rainbow awaits."  I also have a tattoo with the devil's horn, a halo, and the devils tail on my forearm with a quote "The devil doesn't come in a red cape and pointy horns, he comes disguised as everything you've ever wanted." This quote reminds me to stay on my toes and to be careful who I trust.  The last one is a sailboat on my left forearm that says, "You can't control the wind, but you can direct the sails." this reminds me that I have control over my own life.
SR: What was your favorite part of the photo shoot?
Lindsay: It was definitely hearing my boyfriends remarks about my poses the whole time, and making him demonstrate different poses for me!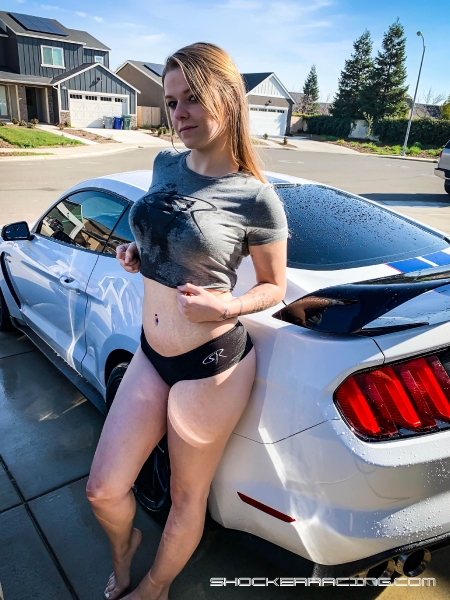 Follow Lindsay and her Photographer on social media:
Follow ShockerRacing on our Social Media: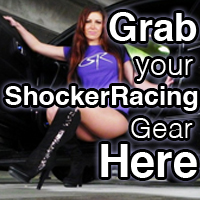 Instagram: @ShockerRacing
Twitter: @ShockerRacing1
Facebook: Facebook.com/ShockerRacing
YouTube: YouTube.com/ShockerRacing
Snapchat: @ShockerRacing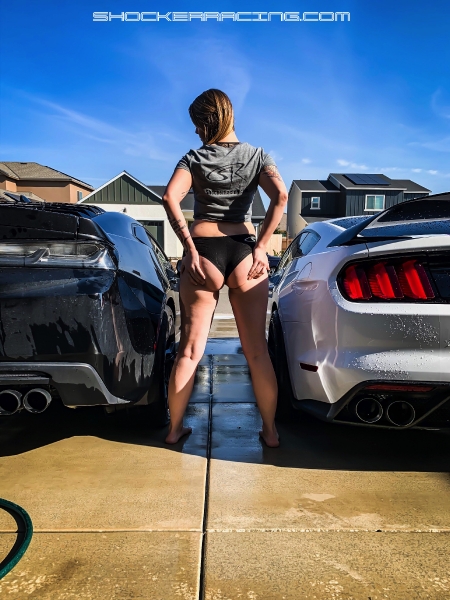 View Lindsay's full photo gallery here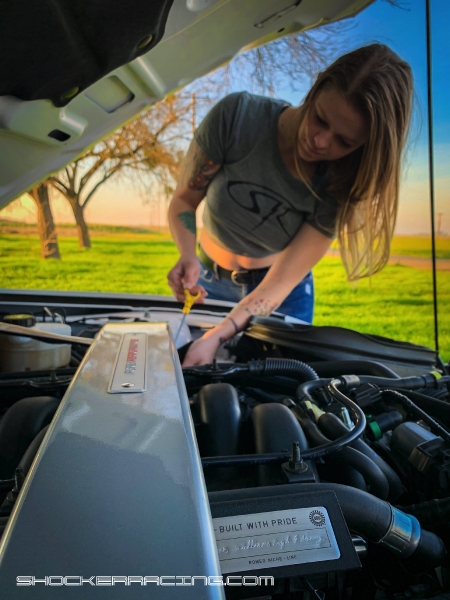 View Lindsay's full photo gallery here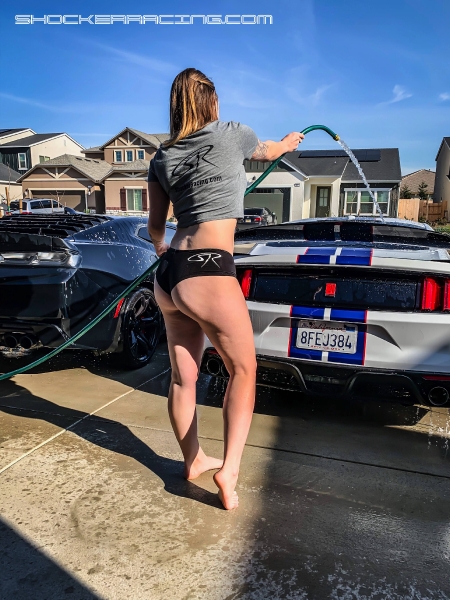 View Lindsay's full photo gallery here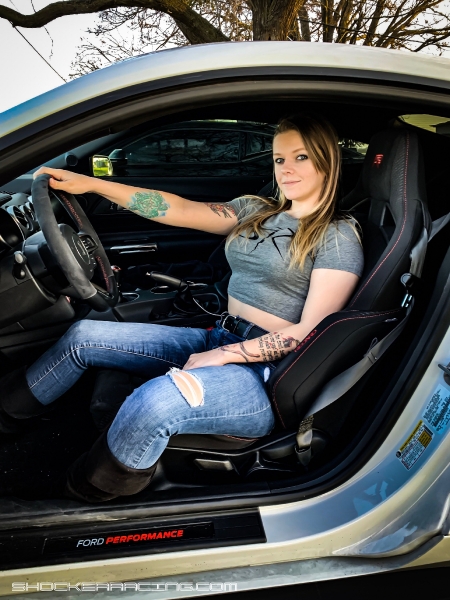 View Lindsay's full photo gallery here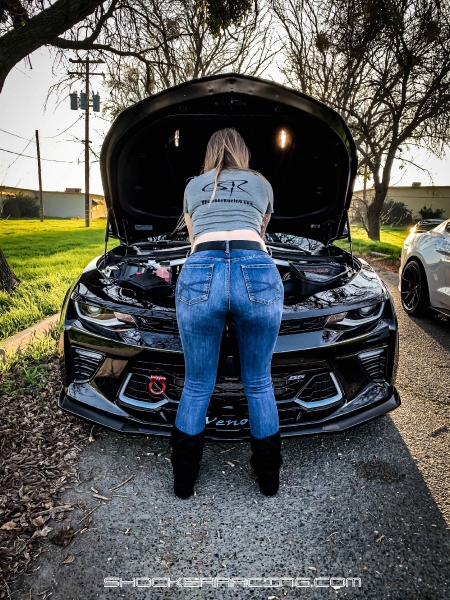 DON'T MISS - ZELANNA'S LATEST SR GIRLS FEATURE - CLICK BELOW