Written by James Wednesday, 13 February 2019 18:08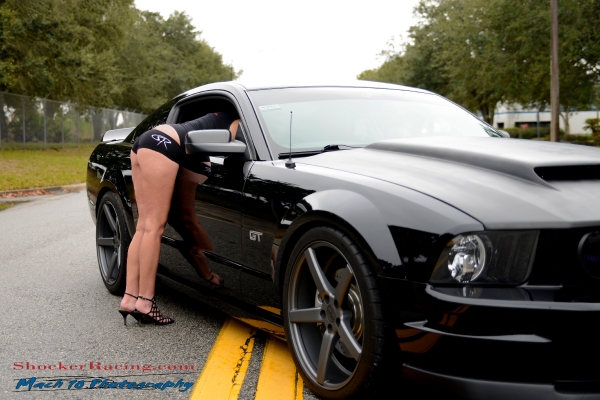 For the last few years, ShockerRacing has held a Sweethearts Contest to encourage ladies to get out there and do Valentine's Day themed photo shoots with cars.  This year we have been slacking and did not have time to pull the contest together.  Luckily, we have some amazing ladies we get to work with, and a few of them submitted shoots to us anyway!  One of these amazing women is a relatively new ShockerRacing Girl, Lainey Freeman.
Hit the link for the full photo shoot: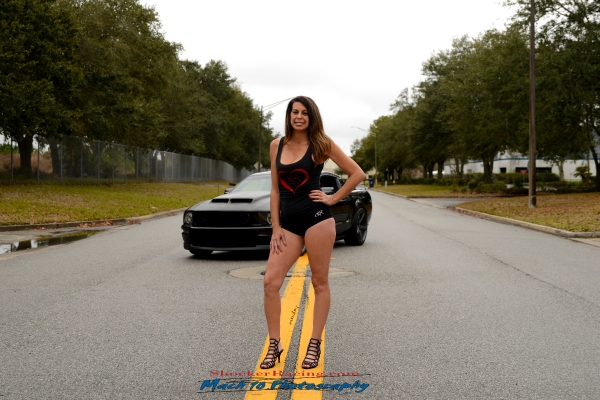 For these Valentine's Day themed shoots we encourage the ladies to have a theme and usually offer bonus points for incorporating the ShockerRacing apparel into the photos.  Lainey worked with a combo of our Heart Logo Tank Top and our Pink Bootyshorts paired with a custom Pink Logo Crop Top.
Lainey chose to work with photographer Damion Zenitram with Mach 10 Photography.  He may sound familiar to you as his work has been featured here before with Brittaney Kaufman.  They also decided to use Damion's 2008 Ford Mustang GT this time instead of Lainey's own Mustang to switch things up a bit. His Stang features a Livernois Heads and Cam package, long tube headers and x-pipe with Magnaflow Mufflers, a big brake conversion kit, Roush track pack coil overs, and sits on a set of MMD 20" wheels.
Fun fact about this shoot Lainey tells us, "I met Damion through ShockerRacing's social media, and then we actually met up at a local car event."  From there they decided to set up a shoot in an industrial park in Jacksonville, FL.  "It was cold that day, even for Florida, so I put hand warmers in my clothes to keep me warm." Lainey laughed.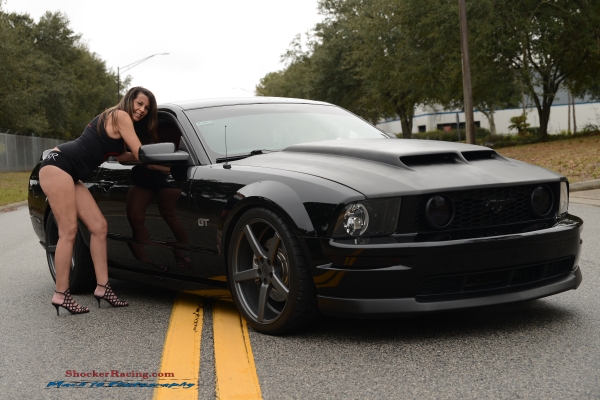 Don't forget to check out Lainey on her Instagram: @Stang__Girl
Check out her photographer on Instagram: @mach10photography
If you would like more information on how to become a Shocker Racing model. Please email us why you should be apart of the team at shockerracinggirls@gmail.com.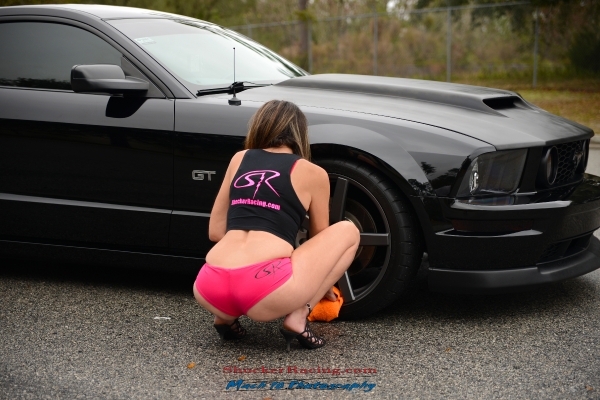 Follow ShockerRacing on our Social Media: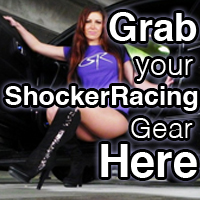 Instagram: @ShockerRacing
Twitter: @ShockerRacing1
Facebook: Facebook.com/ShockerRacing
YouTube: YouTube.com/ShockerRacing
Snapchat: @ShockerRacing
Check out Lainey's full photo gallery here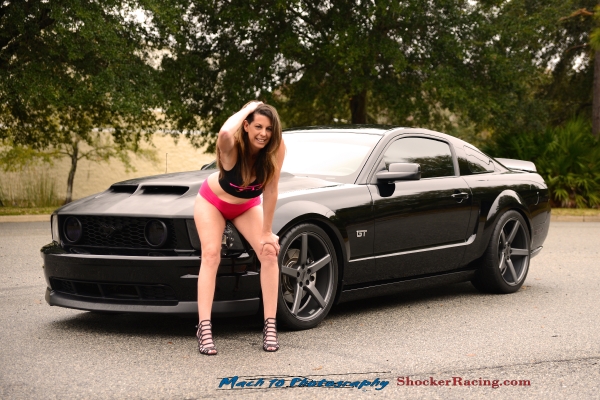 Check out Lainey's full photo gallery here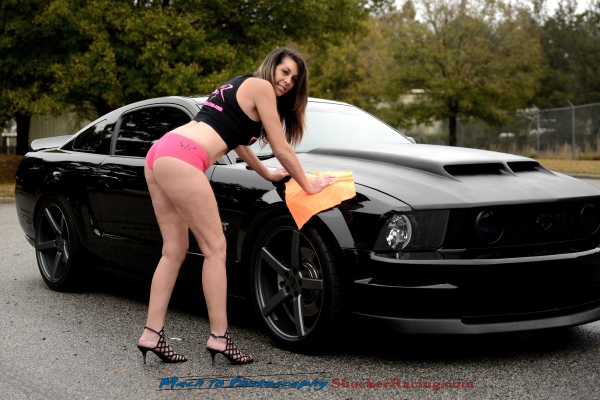 DON'T MISS - Lindsay Thye Joins the ShockerRacing Girls - CLICK BELOW: