Written by James Tuesday, 17 September 2019 09:57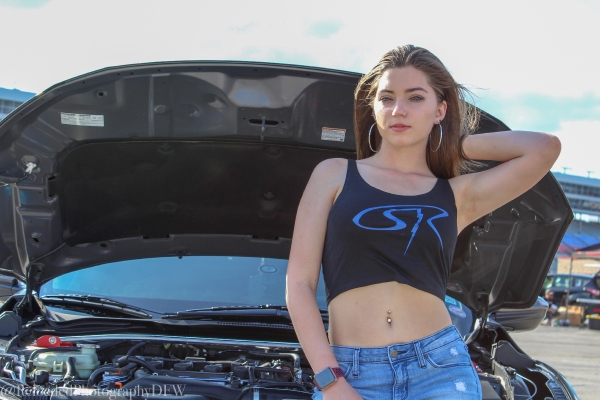 We've got a mini-feature coming your way today with the beautiful 19-year-old Hannah Allen.   The brunette from Arlington, Texas paired up with RJ's 2018 Honda Civic Si for a photoshoot.  Their photographer Jordan from @ReloadedPhotographyDFW nailed some killer shots of Hannah with the Civic. They used the famous Texas Motor Speedway as the backdrop for the shoot. Hit the link to see the full photoshoot:
Hannah rocked one of our black crop tank tops with the custom blue logos during this shoot.  She paired it with a pair of ripped jeans and Converse.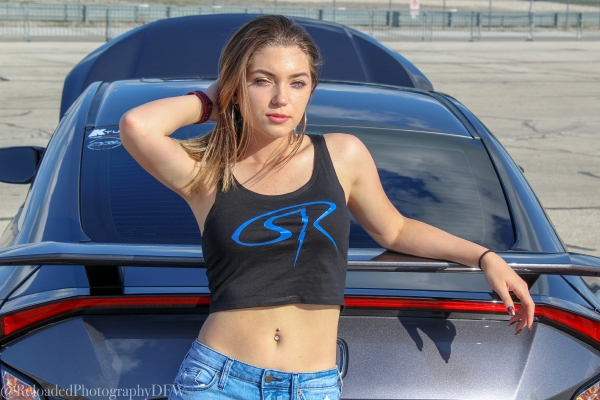 Follow the crew on Social Media: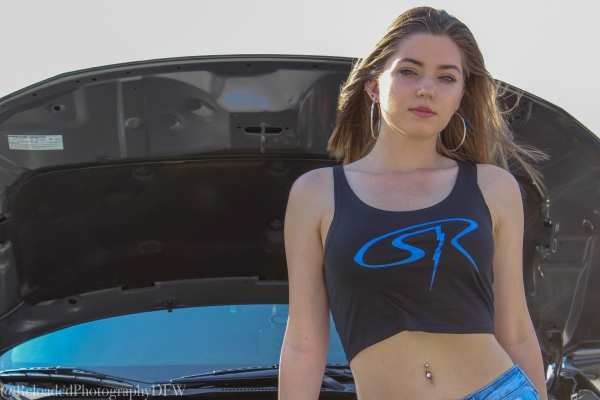 Follow ShockerRacing on our Social Media: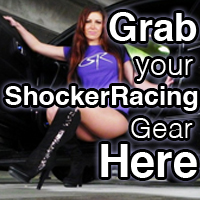 Instagram: @ShockerRacing
Twitter: @ShockerRacing1
Facebook: Facebook.com/ShockerRacing
YouTube: YouTube.com/ShockerRacing
Snapchat: @ShockerRacing
DON'T MISS - SUMMER FLARE IS BACK - CLICK THE PHOTO BELOW: