Written by James Friday, 03 October 2014 09:11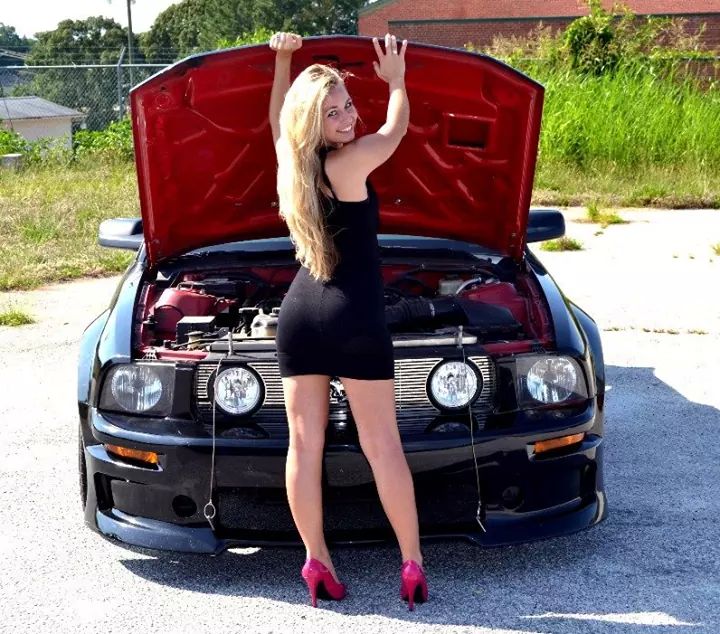 When we first came across Taylor's Instagram page we noticed that her Mustang wasn't just your typical young girls V6 Mustang.  Her 2005 Ford Mustang was a GT Convertible that stood apart from the rest with a custom body kit.  Taylor tells us that it has an Eleanor front Fascia and Side Skirts, a Roush Spoiler, and a Truair Ram Air Hood.  She added Ruff Racing R280 20" Wheels along with gen 5 taillights to round out the exterior look.  Back in July, we ran a ShockerRacing TShirt Giveaway contest on Instagram.  Taylor was chosen as the lucky winner! Once she received her shirt, she shared a photo repping ShockerRacing.com with her Mustang and we decided it was time for Taylor to be featured...
Taylor is a 21 year old college student from Fairplay, SC.  She is also working as a Pharmacy Tech while trying to find free time to enjoy her Mustang. Taylor tells us that her Mustang was originally red when she bought it, but after the motor blew on the car she wanted the car to come back looking different.  Her father has a body shop so they changed the color to be black.  Taylor put her own touch on the car by telling her dad to leave everything red under the hood, so you will notice the red accents in the first photo.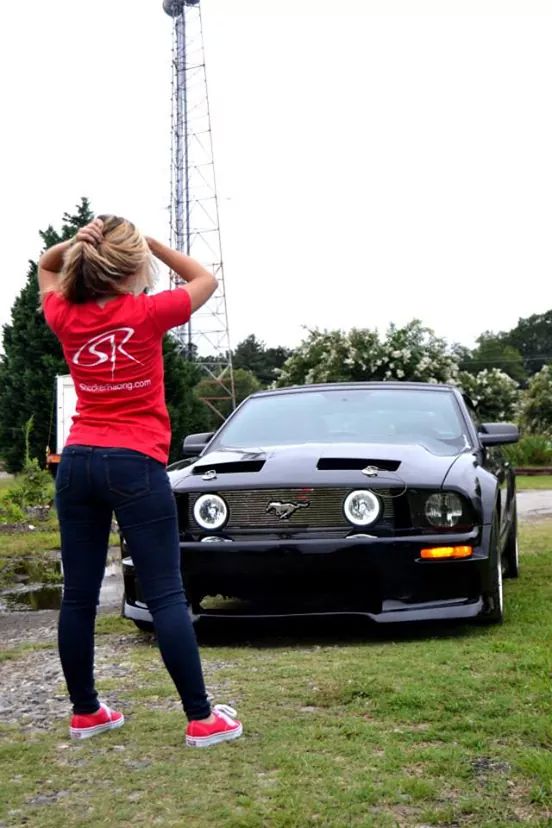 ShockerRacing(SR) Interviewed Taylor:
SR: What was your first car?
Taylor: I still drive my first car which is my 2005 Ford Mustang GT Convertible
SR: What is your dream car?
Taylor: My dream car is a 1967 Mustang with the Eleanor kit!
SR: How did you get involved in the car scene?
Taylor: My parents actually met because my dad drove an '89 Fox Body Mustang GT and my mom had an '89 IROC Z28, so really I was born into the car scene.  Car shows were a vacation for us every year.
SR: What is your favorite automotive event of the year?
Taylor: My favorite car event is Mustang Week of course!
SR: Do you have any modeling experience?
Taylor: I don't have any modeling experience but it's something I would love to get into.
SR: What is your best asset?
Taylor: My best asset I would say is my sense of humor.  I find almost everything funny, so I am always laughing.
SR: What is your biggest pet peave?
Taylor: My biggest pet peave is dirty wheels on a car! They're the easiest to keep clean.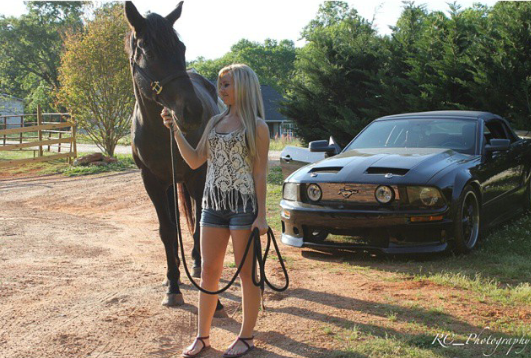 SR: Where can we find you on Social Media?
Taylor: IG @TaylorBrianna05
SR: What other mods are done to your Mustang?
Taylor: I haven't done many mods under the hood.  It has a JLT Cold Air Intake, a nice tune and a 4.10 gear in the rear end and it is an automatic with a shift kit. I also added a custom black and red interior.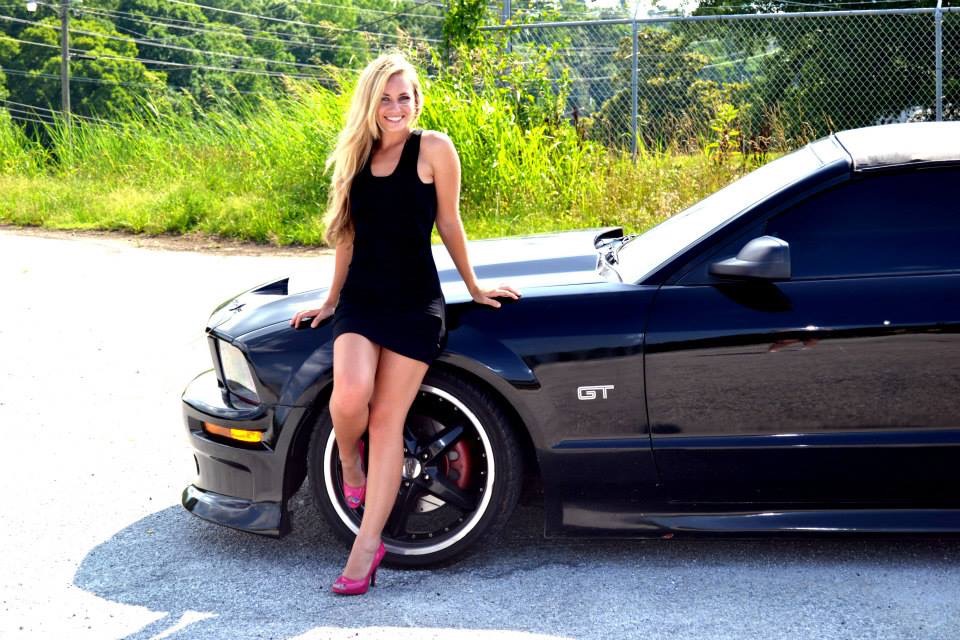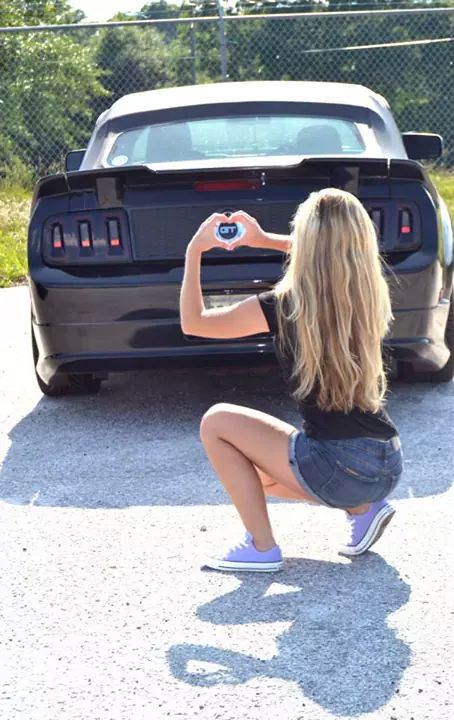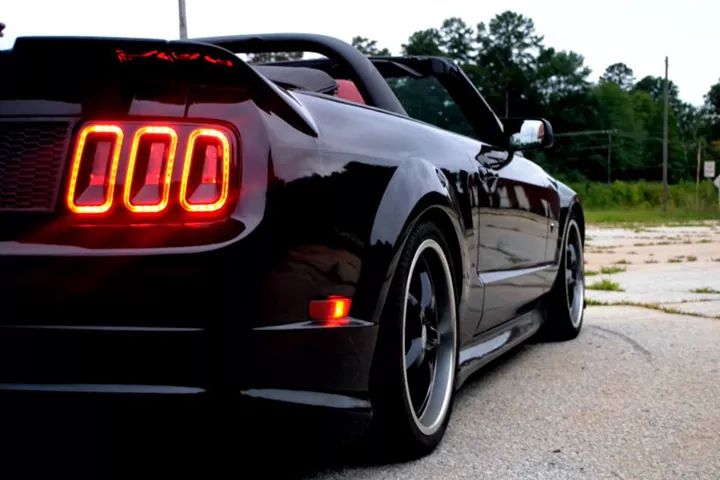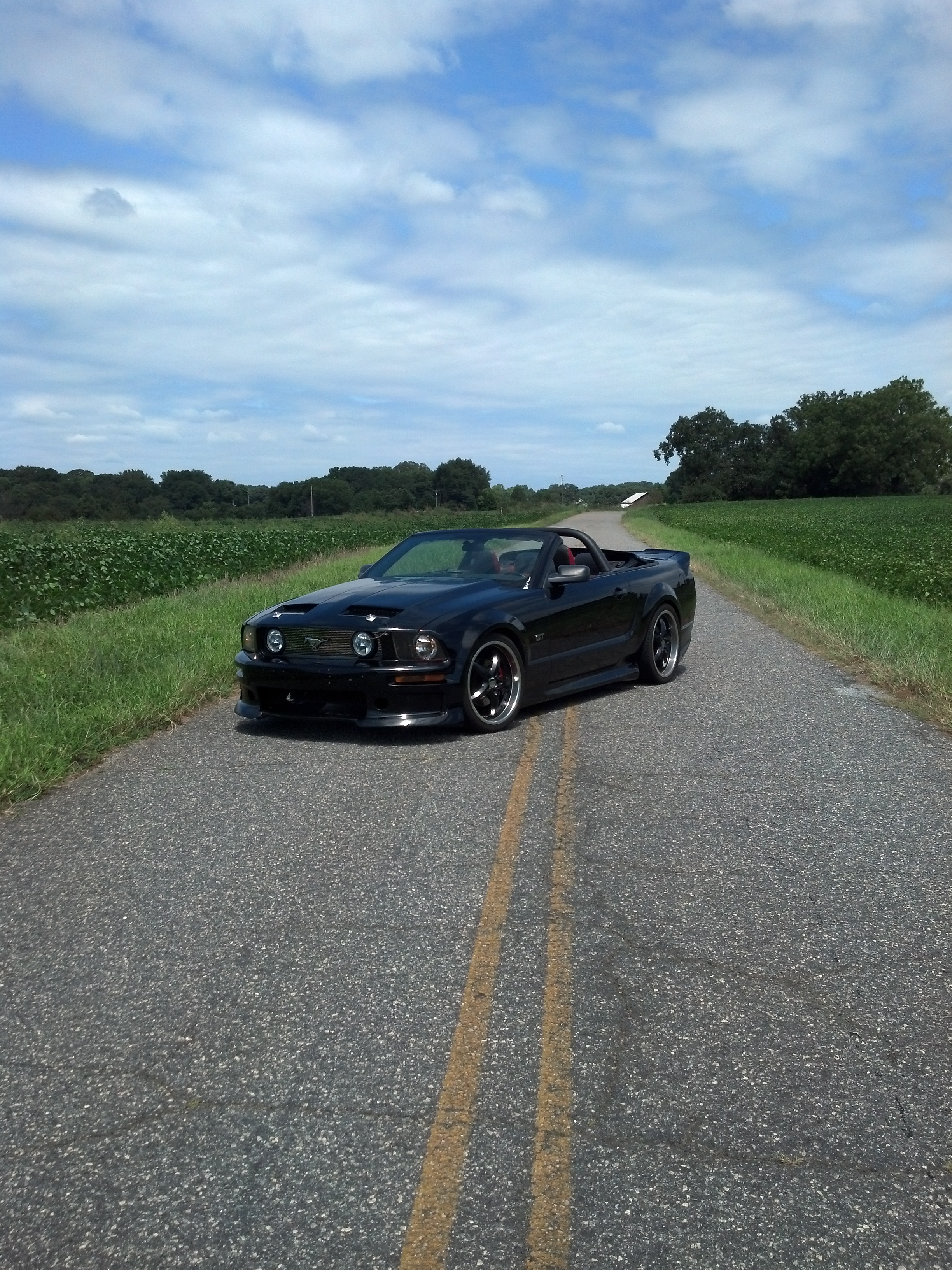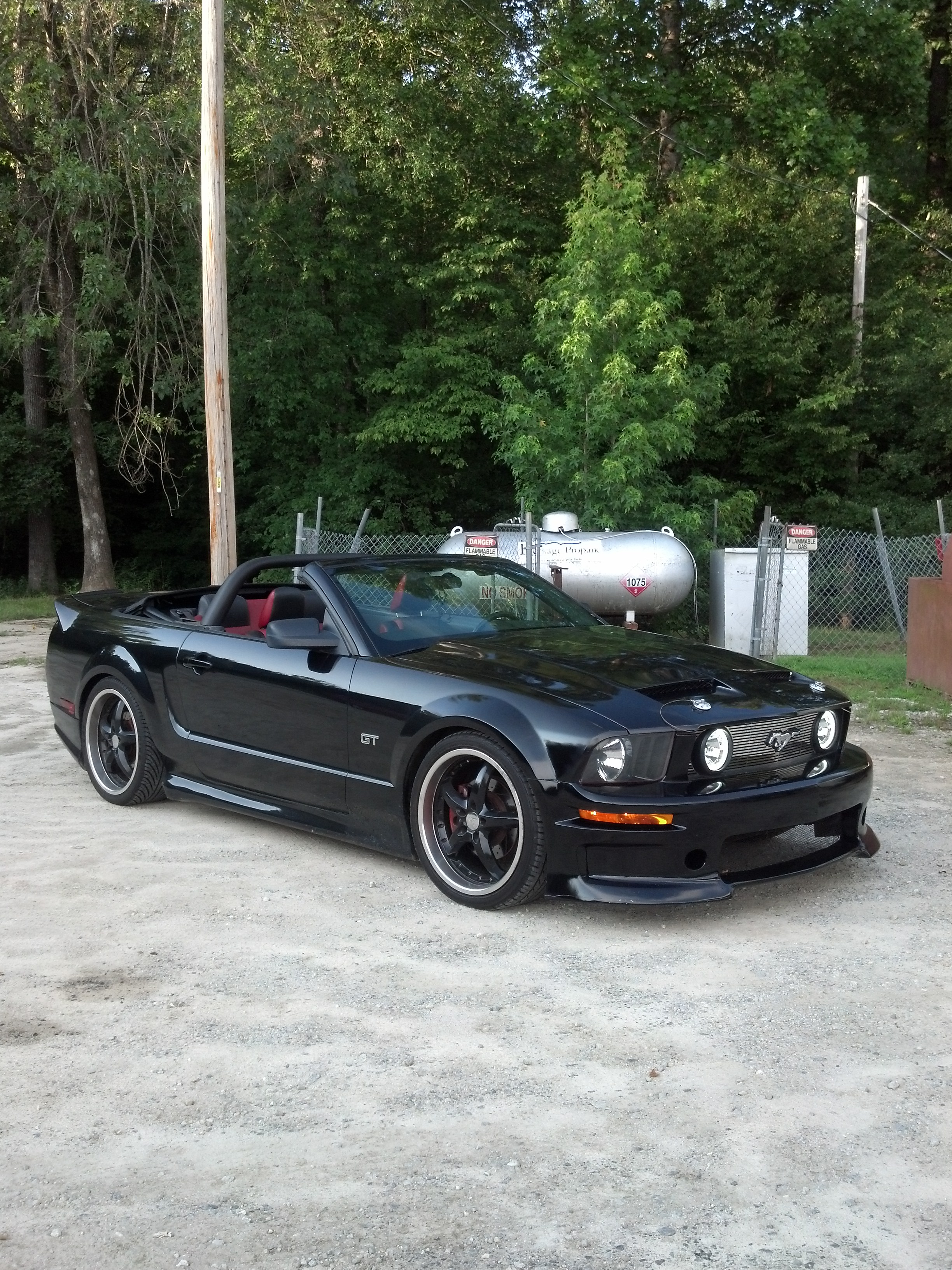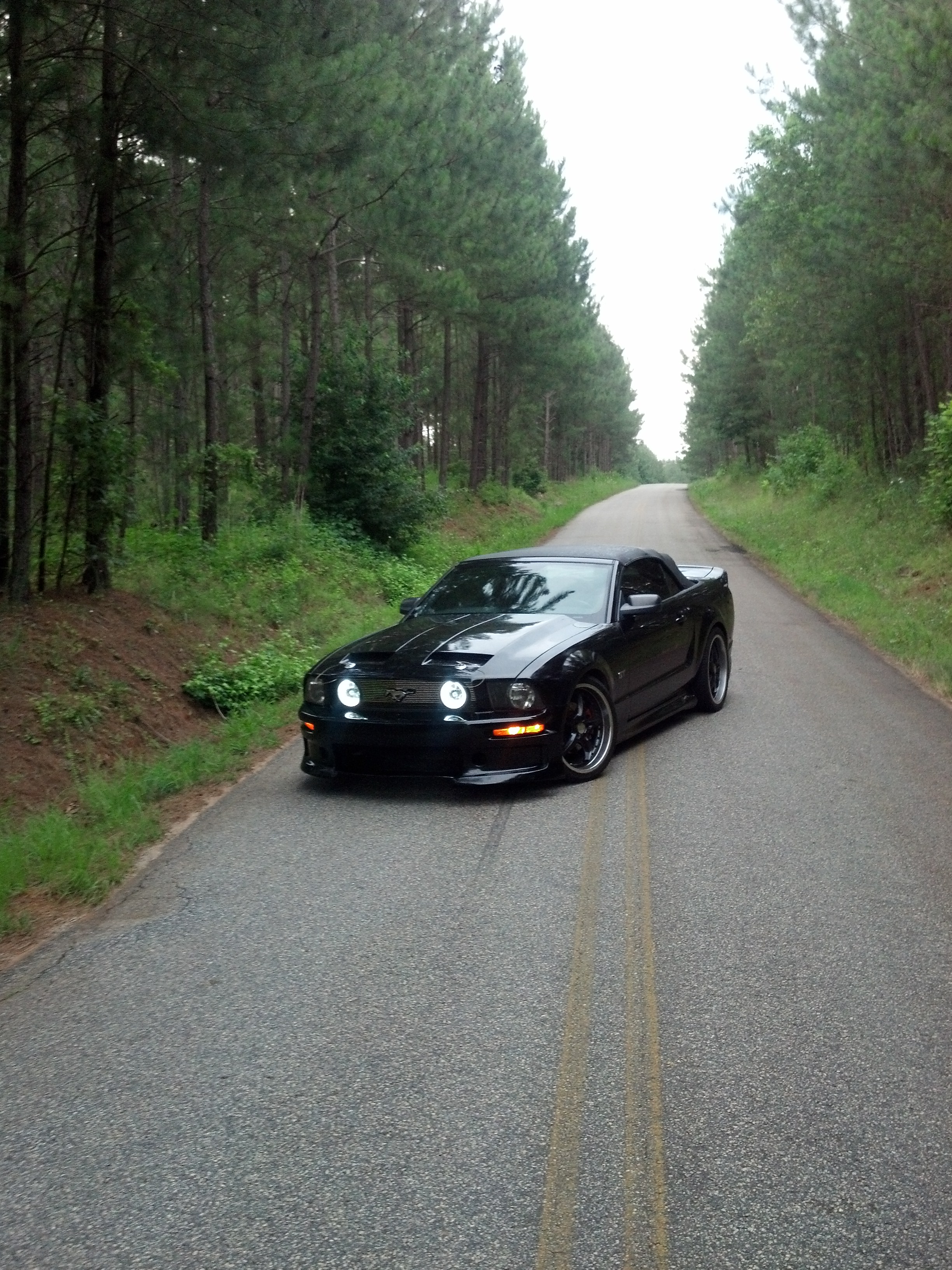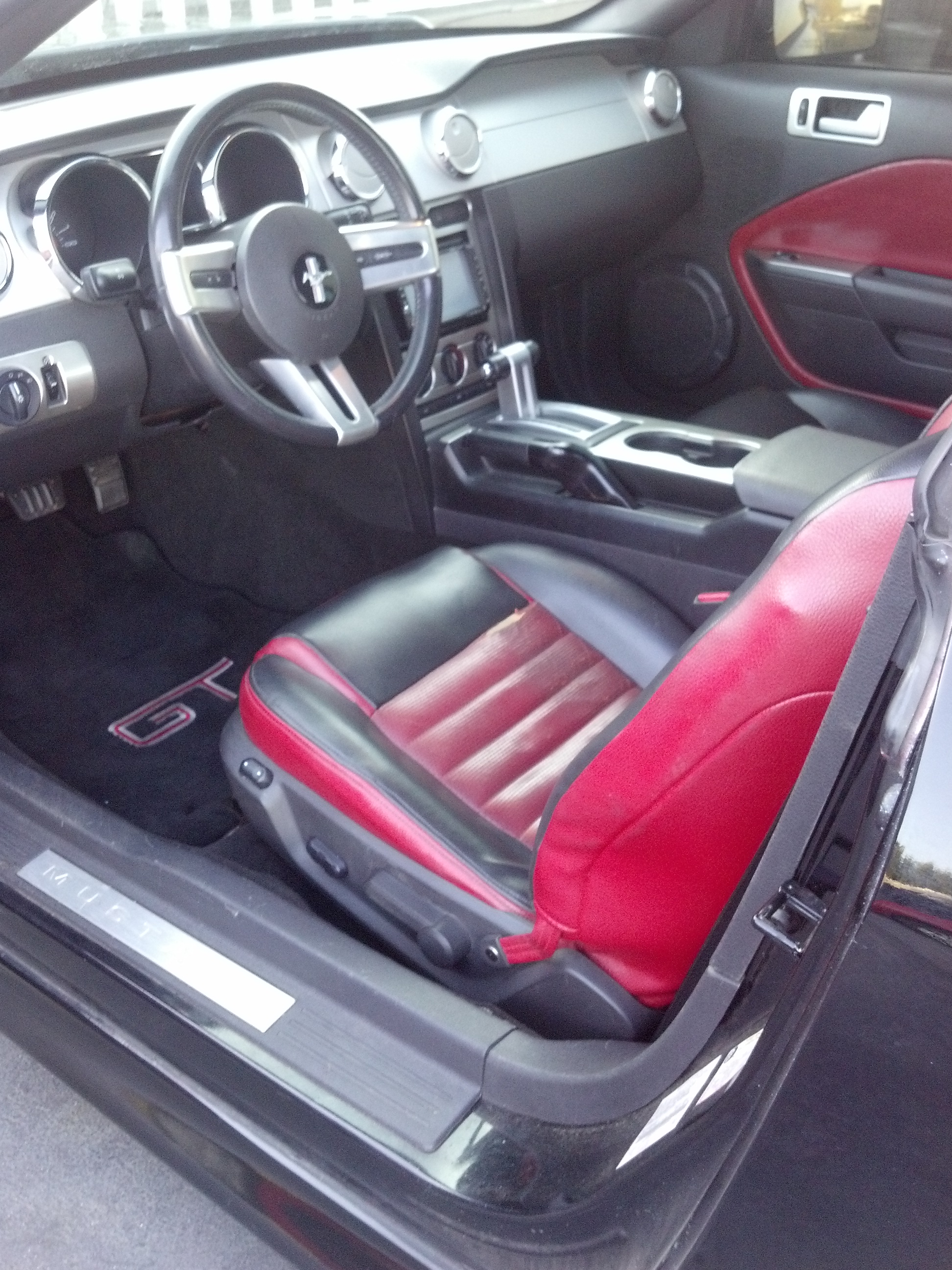 Meet Katelyn and a pair of BMW M3's by clicking the photo below: