American Muscle Mustang Show 2016 - ShockerRacingGirls Takeover
Written by Bex Russ Saturday, 20 August 2016 12:11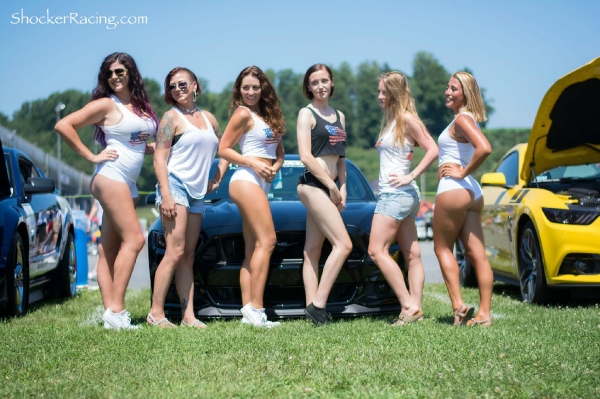 Most of our readers enjoy a eventful car show. Even better, a car show that supports a good cause. The American Muscle Mustang car show takes the shared passions for Mustangs and charities and transforms into a one day event. AM2016 was full of thousands of Mustangs, drag racing, burnouts, plenty of activities, all while raising money for charitable organizations. AM2016 raised more than $150,000 for Make-A-Wish®. This year we were lucky to have some of our favorite models join the event and photographer Derrick J Hudson was there to capture the ShockerRacingGirls takeover!
AM2016 had over 3000 Mustang Show Cars and 10,000+ Mustang enthusiasts. One of the showcars belonged to our friend JD Dewayne from JD Joyride TV.  Our models Alex Owen, Bex Russ, Morgan Kitzmiller, Sam Potter, and Harley Danielle filmed with JD and his 2008 Shelby GT500 that puts out 900hp. After shooting, each of the ShockerRacingGirls picked out their favorite rides from the event. Such as Tyler Kleer's 1967 GT 390 S Code Stang with a 4 Speed and Deluxe Interior, upper and lower consoles.  Morgan picked Tyler's Mustang out of the lines at AM2016, "I'm such a Mustang fan girl, I couldn't resist a classic!"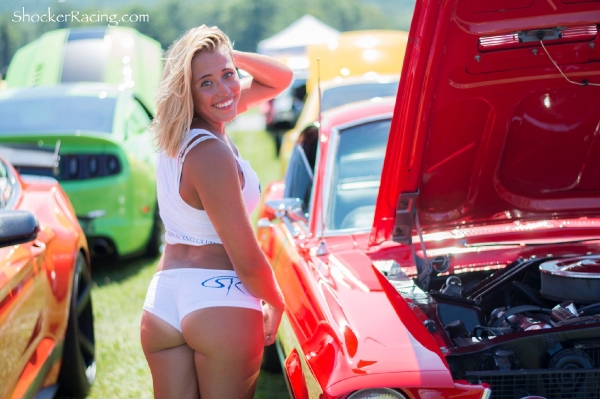 Bex picked out a 2014 GT/CS with a USMC vinyl wrap.  Owner John Forester says "the theme is to honor everyone currently active and the ones who served and also the ones that made the ultimate sacrifice! Whether it was overseas or at home with PTSD like myself." This car was a perfect fit for the American Muscle car show. "The wrap is what caught my eye." Bex said, "After speaking to John, I learned this car has a custom 76mm CPR turbo kit made by another US MARINE, Dustin Gregory. It was only fitting I pose with it for AM2016"
Sam shared her Shelby Mustang for JD Joyride TV. "My mustang is a 2014 GT500, 669 WHP, got it about a year ago. I'm proud of it and wanted to share," says Sam. This was Sam's second year visiting this event. "AM2016 was so awesome! I got to meet my lovely fellow Shocker Racing Girls, and the awesome JD Dewayne." JD Joyride TV released his AM2016 coverage this week, keep reading to see the video below!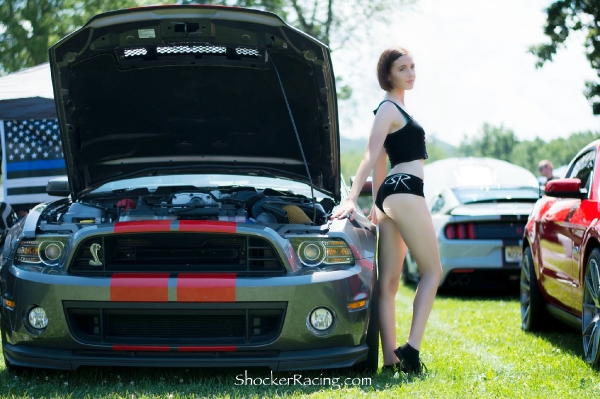 Alex proudly showed off her boyfriend's 2011 5.0 with a Boss front end, 2013-2014 rear conversion, police interceptor light package, Boss intake, and minor motor work… for now (CAI with Lund Racing tune), Exedy Mach 500 clutch with a racing flywheel, dedicated to the blue line. "I respect the path he's chosen for the car. I think the lights look awesome, everything is so bad ass. My favorite thing about my boyfriends car is everything reminds me of him." Alex is so proud of his decision to honor the badge with his Mustang.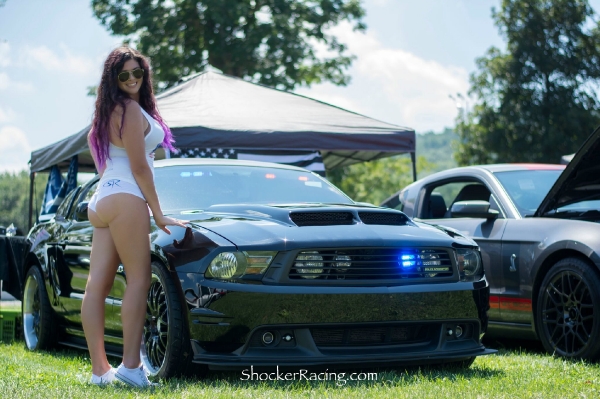 AM2016 was held at Maple Grove Raceway in Mohnton, PA. With plenty of after market vendors, activities, and events. Eight car show classes with some competitive beasts to go up against. "It was awesome! Hot as hell, but awesome. I loved seeing how everyone had such different builds and I'm so happy I finally got to meet the girls." Says Harley. We are certainly looking forward to next years event. If you took pictures with our girls be sure to tag #shockerracinggirlsAM2016 for your chance to win a calendar!!
Car Owners:
Tyler Kleer's: IG @tkcobrasvt
John Forester: IG @f_bomb_111
Police Stang: IG @backthblue_stang
Photographer:
Derrick Hudson: IG @c3p0r2d4
Here is the footage from JD Joyride GT: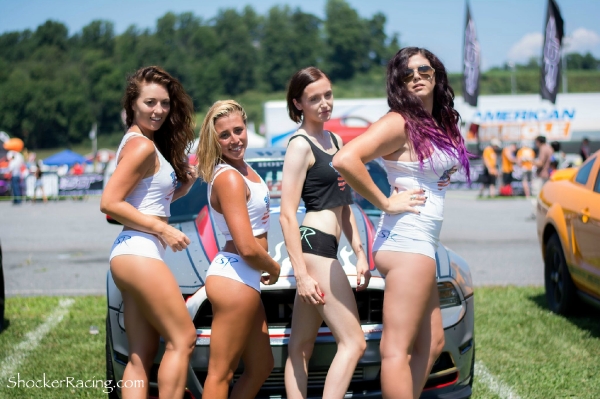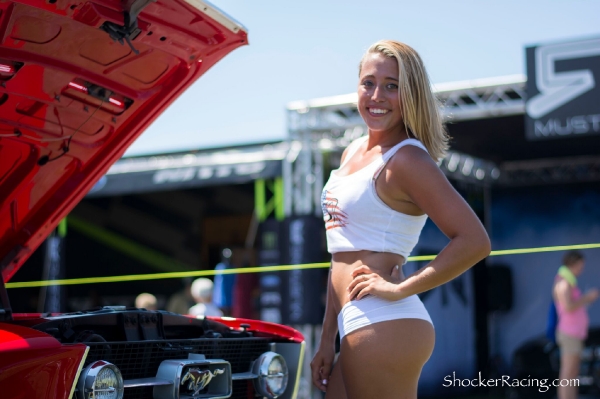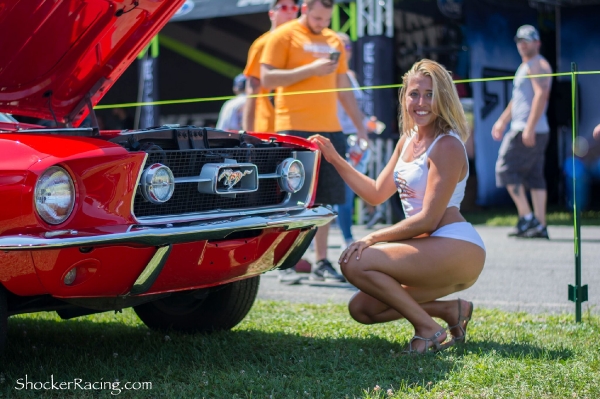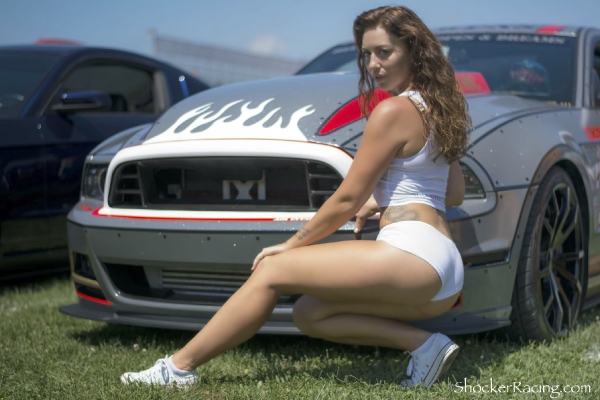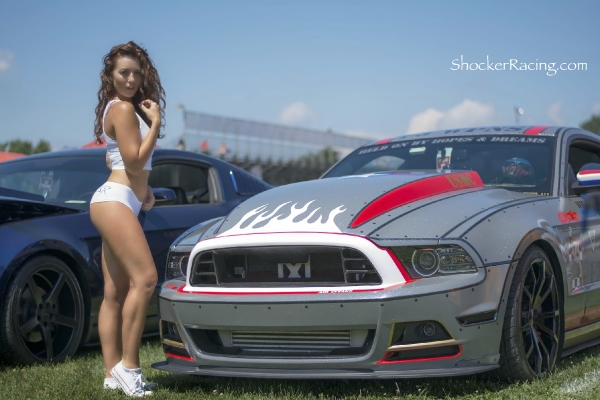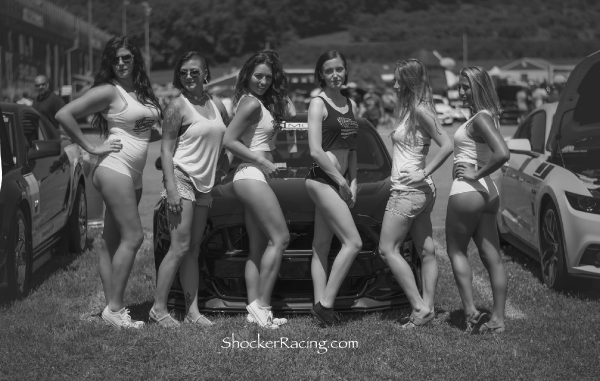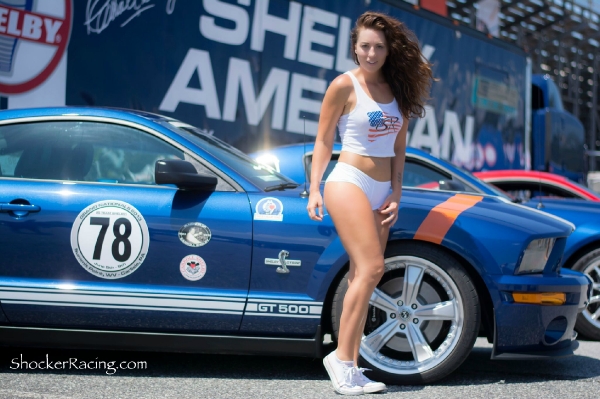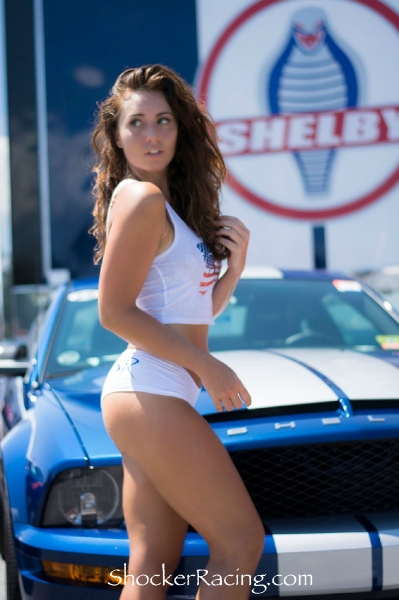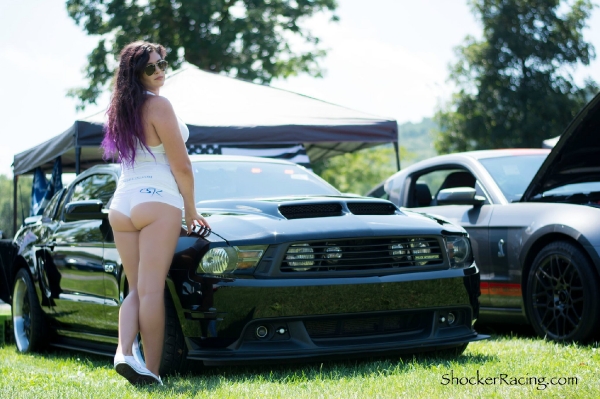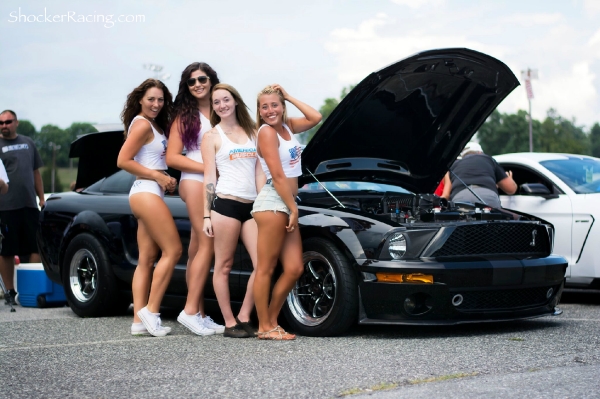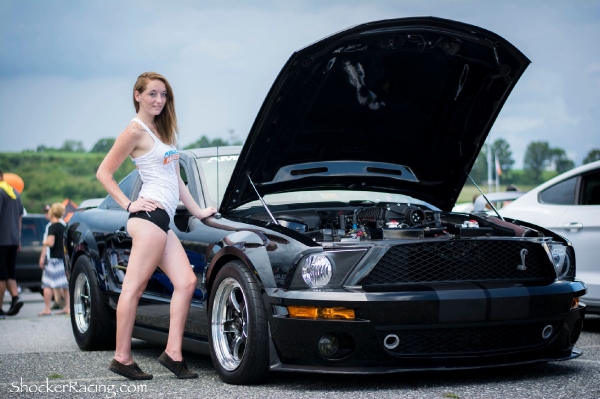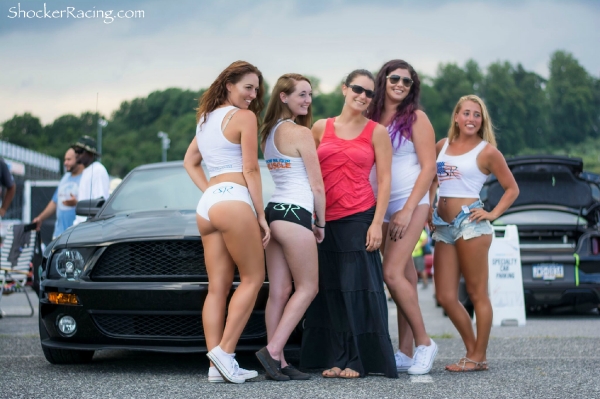 Check out the ShockerRacingGirls at Mustang Week 2016 by clicking the photo below: